Let There Be Floats
It has long been a tradition of my family's to have root beer floats on the Fourth of July ever since I can remember. It is one of those traditions that I wanted to keep alive within my own little family so we did this again this year for the Fourth and it is just as fun now as it ever was! This year though, I decided to go with a couple more flavors since I saw a great pin pop up on my Pinterest with not one, but TEN ice cream float ideas. They looked so delicious, refreshing, and FUN so we decided to try a couple of different flavors this year instead of the tried-and-true root beer and they were a complete hit!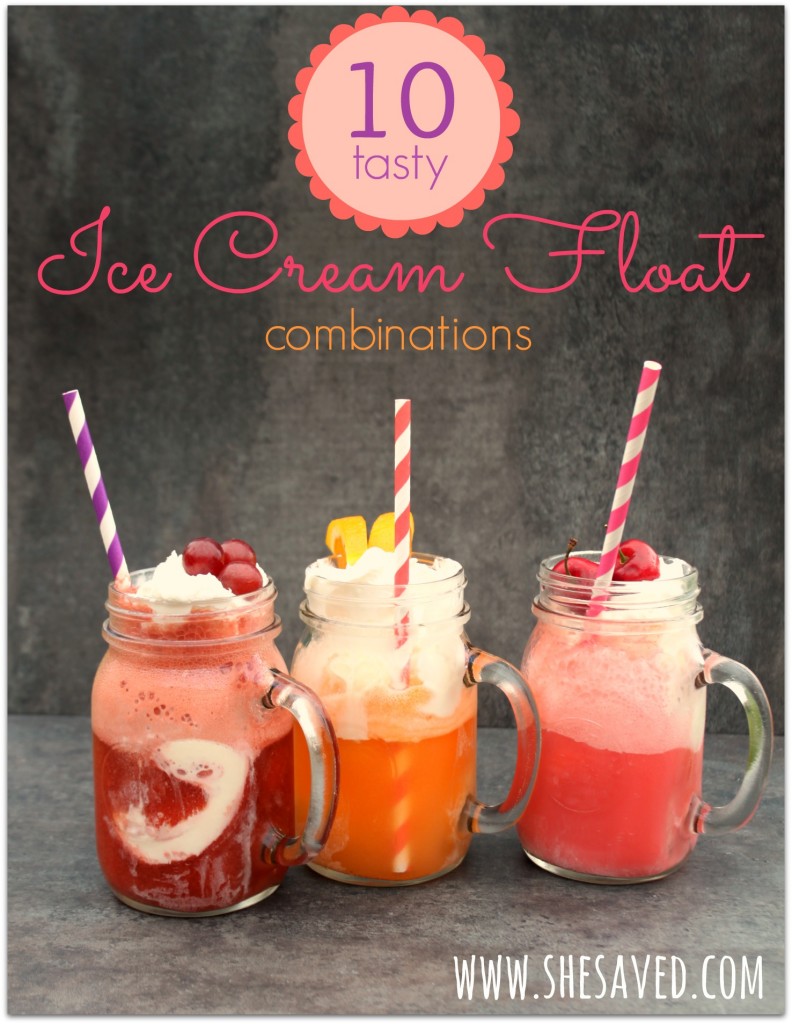 1. The Creamsicle: Vanilla ice cream, orange soda, orange slices (optional)
This was one of the ones we tried for the Fourth of July and this was my favorite! There is something about that orange creamsicle flavor that takes me back to my youth that I just love! This is a total winner!
2. The Islander: Vanilla or Coconut ice cream, pineapple soda or juice, Pineapple slices
This was the other new flavor I tried for our party and it was so yummy! We actually used some Haagen Dazs pineapple coconut flavored ice cream with some pineapple soda and it was divine! It had that delicious piña colada combo we all know and love.
3. The Cherry Bomb: Vanilla or cherry ice cream, cherry soda, cherries
4. The Giggling Grape: Vanilla or cherry ice cream, cherry soda, cherries
5. The Mint Mashup: Chocolate chip mint ice cream, cola, chocolate syrup
6. The Red Head: Vanilla ice cream, cherry cream soda, whipped cream
7. The Sassy Strawberry: Strawberry ice cream, seltzer water, strawberry syrup
8. The Doctor Is In: Vanilla ice cream, Dr. Pepper soda, whipped cream
9. The Pink Lemonade Float: Vanilla or lemon ice cream, pink lemonade, lemon slice
10. The Lime Zinger: Lime sherbet, lemon-lime soda, lime slices
Not only can you just try some of these at your leisure on a random Friday night at home, but I have seen some really cute ideas about doing a ice cream float bar for a birthday or baby shower party
Here are a couple ideas for what to have for ice cream soda bar:
· Flavored Sodas: chocolate, orange, root beer, cream soda, strawberry shortcake, black cherry, coffee soda, blackberry cobbler, and cherry limeade. I love all the vintage looking labels on the bottles too!
· Different Ice Cream and Sherbert Flavors: chocolate, vanilla, pineapple sherbert, strawberry sherbert, etc. Pre-scoop ice cream balls, put them in a container, and place in the freezer until ready to serve.
· Add-ins and toppings: mini chocolate chips, mini marshmallows, maraschino cherries, chocolate syrup, caramel syrup, and Reddi-wip – original and extra creamy
Sources:
shesaved.com
celebrationsathomeblog.com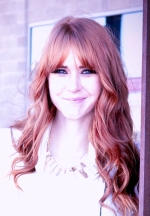 Mary Richardson
Weekly Newsletter Contributor since 2014
Email the author! mary@dvo.com