A S'mores Smorgasbord That Can't Be Missed
So a few weeks ago I had an article about campfire desserts that had some very delicious options. You may or may not have noticed there weren't a lot of s'mores ideas included- because I figured that deserved an entire article of its own! There is something about the s'mores combination that is just so delectable- I'm open to all and any variations if it has any kind of hint of that s'mores flavor! Here are a few twists on s'mores that really stand out to me.
*Vary the cookie. Probably the easiest way to get a variation from a s'more is to change out the cookie! I am all about the graham cracker, but who says a s'more has to be a graham cracker? Try using Oreos, chocolate chip cookies, peanut butter cookies, Samoas, gingersnaps, etc. Or, if you want to keep it basic but have a little variation, just use chocolate-covered graham crackers. You can't go wrong with any of these options!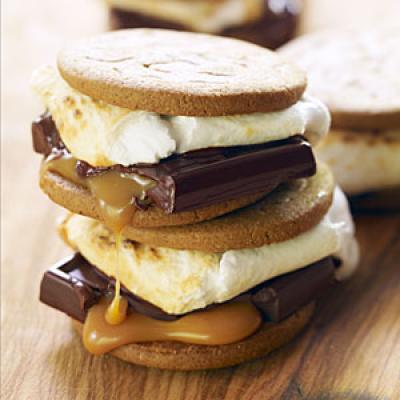 *Vary the filling. Again, as much as I love the classic s'more, changing up the filling isn't a bad thing! Try marshmallow crème instead of marshmallows or Nutella instead of chocolate bars. You could also add other toppings, like caramel or butterscotch syrup, strawberry syrup or strawberry slices, peanut butter cups, bananas or whatever your taste buds are craving!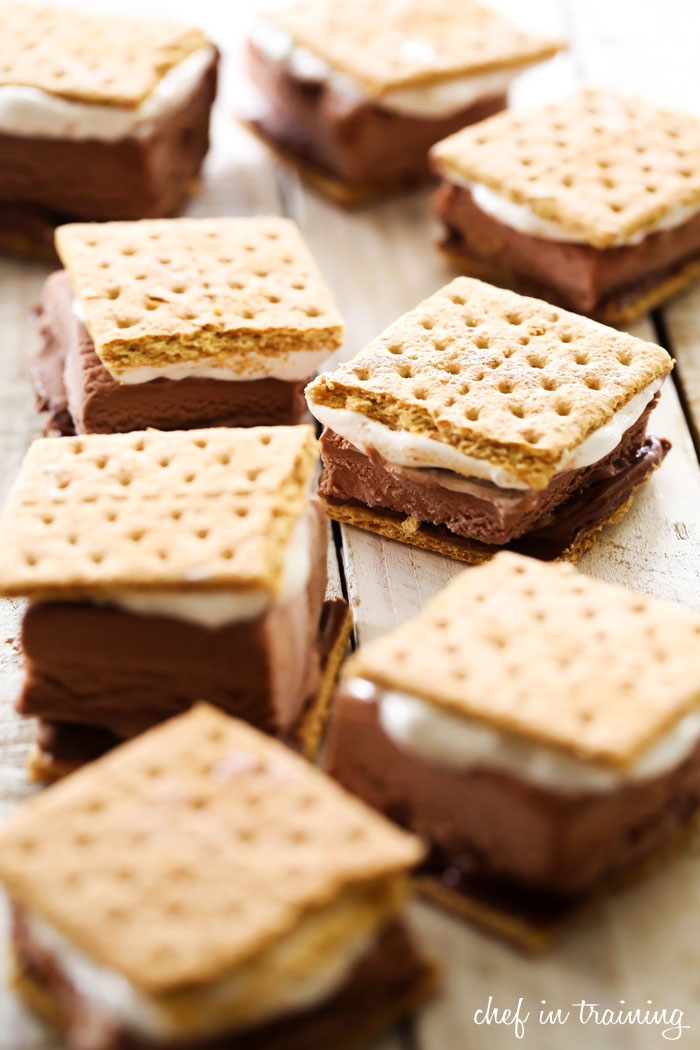 *Here is a tasty summer s'more version perfect for any hot day. Cut little rectangles out of a carton of chocolate ice cream. Top it with marshmallow crème and chocolate frosting and place between two graham crackers, and you have a cold and delicious s'more!
*You could make a very basic s'mores pie by using a pre-made graham cracker crust (or making your own), filling it with chocolate pudding, and topping it with marshmallows. You could eat as is, or bake it in the oven until the marshmallows are lightly browned on the top. Gooey delicousness:).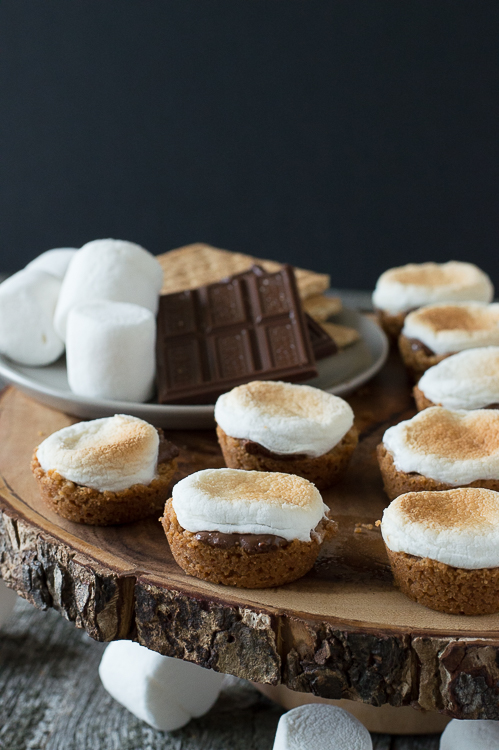 *Here is a delicious version you could make at home without the campfire, and they are adorable! Basically you'll make a graham cracker crust and add the chocolate and marshmallow in muffin tins. Simple and tasty! (Get the recipe below!)
Add Recipe to Cook'n
*S'mores snack mix- in case you wanted something a little easier to eat;). This particular mix is simple, consisting of Golden Grahams, mini Kraft marshmallow bits, and melted chocolate. But you could definitely add some variety by throwing in larger marshmallows or different kinds of chocolate. You could get extra crazy and try some caramel bits or sauce, dip them in marshmallow crème, etc.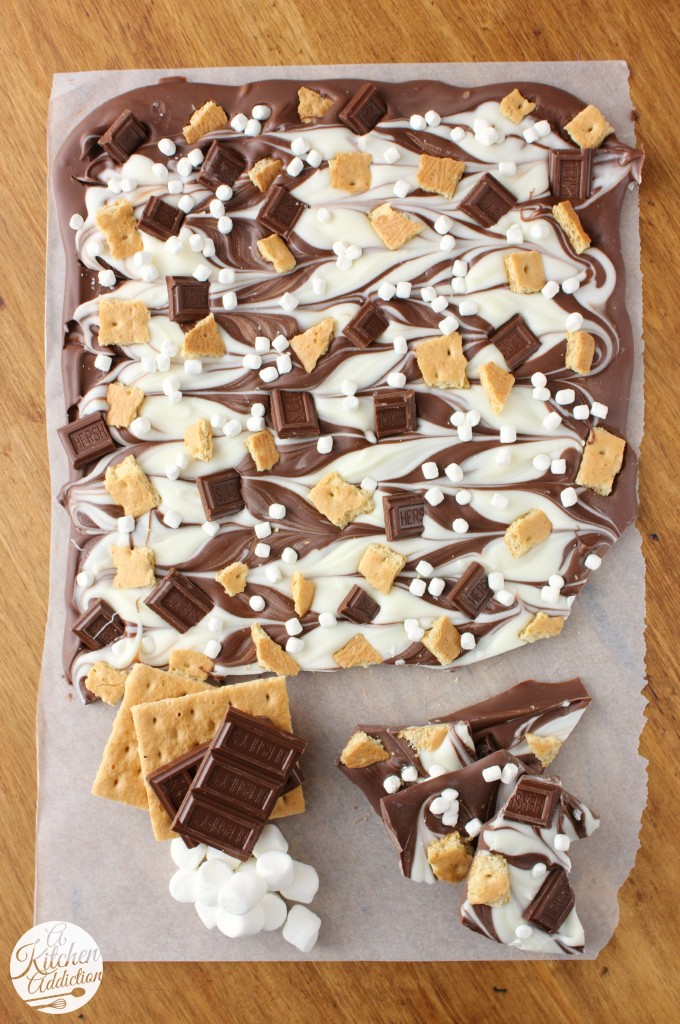 *There seems to be quite the variety of chocolate barks out there, so why not try a s'mores bark? A white and milk/semi-sweet chocolate base, and throw in some bits of graham crackers, chocolate bars (or unmelted chips), and some mini marshmallow bits. I could munch on this all day;).
*Another way to keep cool and enjoy that scrumptious s'mores taste- turn it into a milkshake! Here is the recipe:
Add Recipe to Cook'n
Sources:
www.sunset.com/food-wine/kitchen-assistant/new-smores-recipes/add-spice-gingersnap-smores-recipe
www.chef-in-training.com/2015/06/smore-ice-cream-sandwiches/?utm_source=feedburner&utm_medium=email&utm_campaign=Feed:+ChefInTraining+%28Chef+in+Training%29
www.a-kitchen-addiction.com/triple-chocolate-smores-bark
anightowlblog.com/2014/05/smores-snack-mix.html
thefirstyearblog.com/smores-bites
www.thegunnysack.com/2014/07/smores-milkshake-recipe.html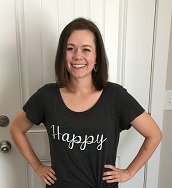 Camille Hoffmann
Weekly Newsletter Contributor since 2014
Email the author! camille@dvo.com
---
---
---