Baking Brillance!
This is the time of year we do a LOT of baking, right? In fact, just this morning there was a cartoon in our local newspaper showing a husband frantically calling 911 asking for anyplace he can find help for his "baking addicted wife" (she's covered in batter and her kitchen is over-flowing with her baked goods).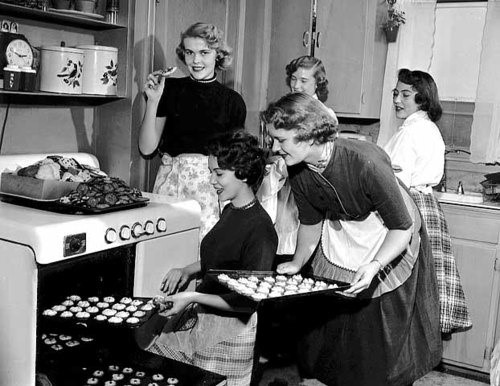 Anyway, we love baking. So let's talk about a few things that can not only make our baking forays easier, but help us turn out a stunning product-baking brilliance!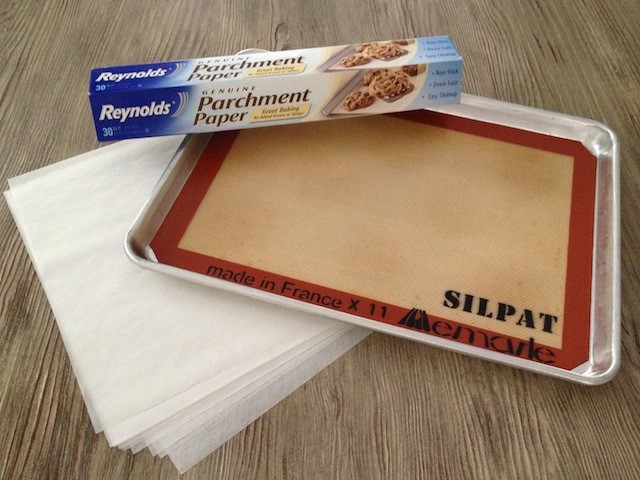 First, something we've talked about before: Parchment paper and silicone baking mats. There are some very solid benefits of using these instead of cooking spray:
No pans to scrub. The parchment paper you just throw away. The silicone mats you just wash gently with your hand or sponge and warm water. No scrubbing or soap!
Your pans don't get that nasty build-up of cooking oils that comes from cooking spray.
You save the calories that the cooking spray adds.
Your baked goods don't have that nasty after-taste the cooking spray often adds.
No burnt cookie bottoms. Cookies bake more evenly.
Your cookies don't overspread like they can when you use cooking spray.
Use of parchment paper is mainstream now, so it's not hard to find. Here are just a few places to look:
King Arthur® has it by the roll and in pre-cut sheets that are sized just perfectly for large cookie sheets or jelly roll pans! (www.kingarthurflour.com) Amazon.com also has it.
Costco - you can get this gigantic roll of parchment paper which should last you a long time!
Your local grocery store - you should be able to find small rolls of parchment paper near where you find wax paper and aluminum foil.
Your local restaurant/cooking supply store also has pre-cut sheets as well as rolls.
Where can you buy silicone mats?
King Arthur® once again. I use and love their brand of silicone cookie mats because they have spots to help you ensure adequate/even spacing of your cookies.
Silpat® brand silicone mats are also good and are available at Bed, Bath & Beyond (make sure you bring your 20% off coupon!), Fred Meyer, amazon.com, and specialty cooking stores.
There are also many off-brand silicone mats. You can definitely save money by purchasing these, but I'd look carefully at the reviews first to see how they hold up.
If you want consistent results in your cookie making, I recommend you get yourself some parchment paper or silicone mats. It's baking brilliance!
Second, something I just discovered: paper Patisserie Tulip Liners. You'll find them at kitchen and cooking specialty shops and World Market.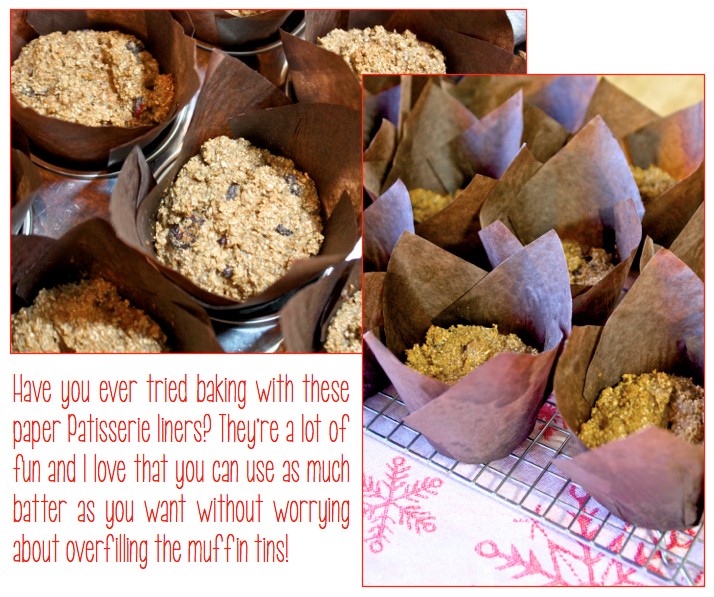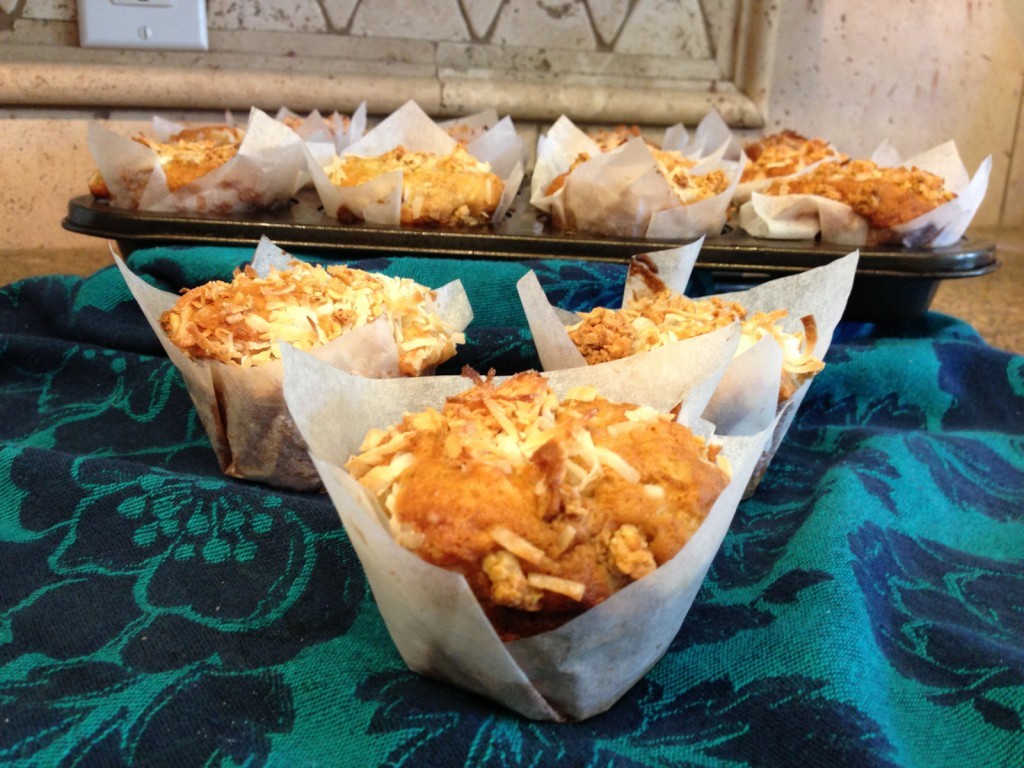 Or, you can make your own from the afore-mentioned wonderful parchment paper. Besides the no-worry of over filling your muffin cup, there's the fun presentation factor to baking liners. And of course, the muffin pan is easier to clean as well. Simply more baking brilliance!
And how about some gifting brilliance? Wouldn't a package of these make a nice gift, along with a favorite muffin recipe, for one of your avid baking friends? And speaking of a favorite muffin recipe, how about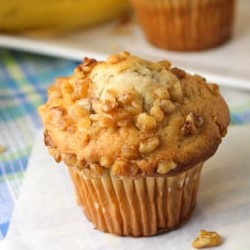 AUNT ANNIE'S BANANA NUT MUFFINS
(yield: 24 muffins)
2 ¼ cups all-purpose flour
3 teaspoons baking powder
½ teaspoon salt
½ teaspoon cinnamon
4 medium to large overripe bananas
1 ½ cups sugar
¾ cup unsalted butter, softened
2 eggs
1 ½ teaspoons vanilla
¾ cup chopped pecans (optional)
Preheat oven to 375°F and lightly butter 24 muffin tins. In a large bowl, combine the flour, baking powder, cinnamon and salt; set aside.
With an electric mixer, whip the bananas and sugar together for a good 3 minutes. Add the soft butter, eggs, and vanilla and beat well, scraping down the sides of the bowl once or twice. Mix in the dry ingredients just until incorporated. Fold in the nuts if desired with a rubber spatula.
Spoon the batter into the muffin tins to fill them about halfway. Bake until a toothpick stuck in the muffins comes out clean, about 20 minutes. Let cool for a few minutes before turning the muffins out.
Add Recipe to Cook'n
Sources:
www.otrcat.com
www.jenandjoes.com
www.helyndunn.com
www.devotedlydomestic.com
www.shiyarecipes.info

Alice Osborne
Weekly Newsletter Contributor since 2006
Email the author! alice@dvo.com