Last Minute Neighbor Gift Ideas
This year was truly exceptional for me- I actually got my goody plates out to my neighbors and friends early this year! I think this is definitely a first for me. Last year I found out we were expecting, and needless to say I was exhausted and just didn't find the time to do goody plates. The year before that, I ended up in the ER unexpectedly with kidney stones, so it didn't happen that year either. So this year I was determined to get them out before anything happened;). And I'm happy to say I succeeded!
But what if this year has been one of those crazy years for you? I've totally been there… more than once:). Here are a few simple last minute ideas to ease your stress and get you thinking!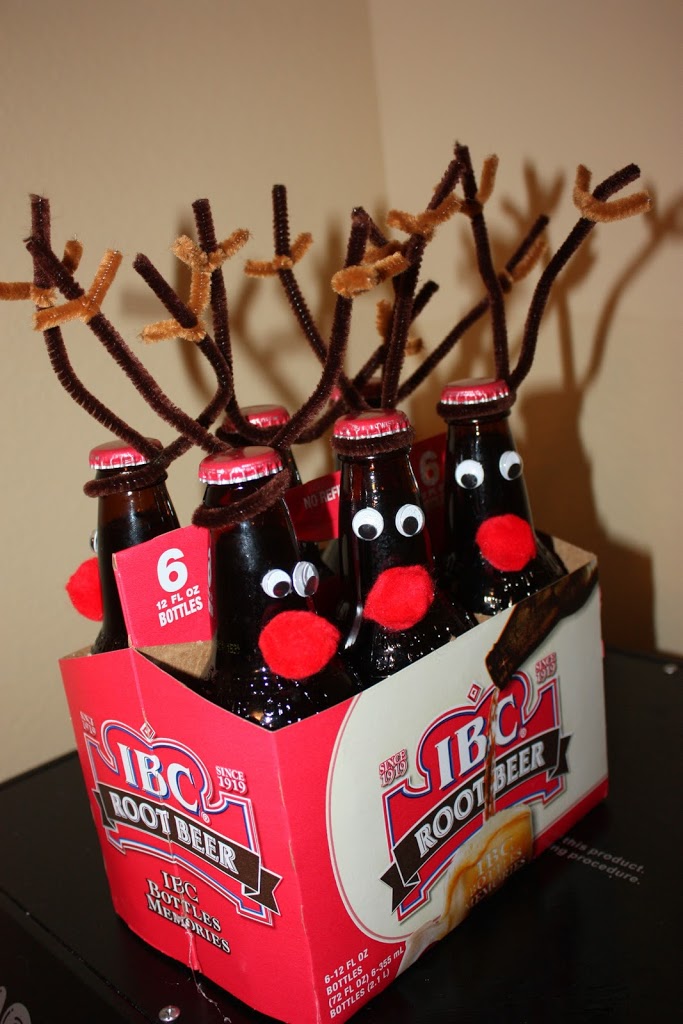 *Put little noses and antlers on a bottle of rootbeer and you have some cute festive drinks to hand out:).
*Deliver a set of measuring spoons or cups with a note that says "We hope this year gives you joy beyond measure" or "We definitely think you measure up" or something like that;).
*A can of peanuts labeled "Thanks for putting up with your "nutty" neighobors!" would definitely be a fun and unique gift!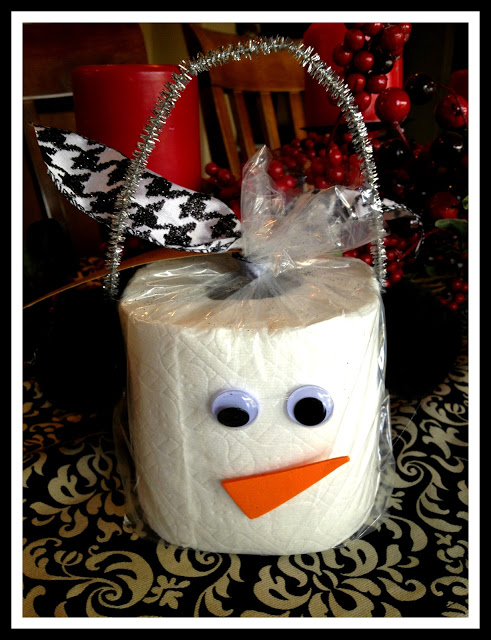 *Wrap a roll of toilet paper in cellophane and make a carrot nose and black coal eyes and a mouth from construction paper. Attach this note: "Money is scarce and times are hard. So I'm giving you this instead of a card. Something to use, something to share, so bottoms up, just cause we care. Merry Christmas!". Funny but definitely practical!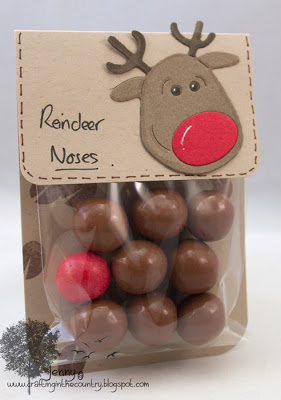 *Fill a baggie with eight Whoppers and one red gumball and label it Reindeer Noses. I did this for my siblings last year and they got such a kick out of it!
*Give an apple with a little jar of caramel dip with a note that says "To a most "a-peel-ing" family. "Dip" in to a very happy holiday season!"
*Deliver a Christmas cookie cutter with a note that says "We hope this Christmas "cuts" out to be a fantastic one!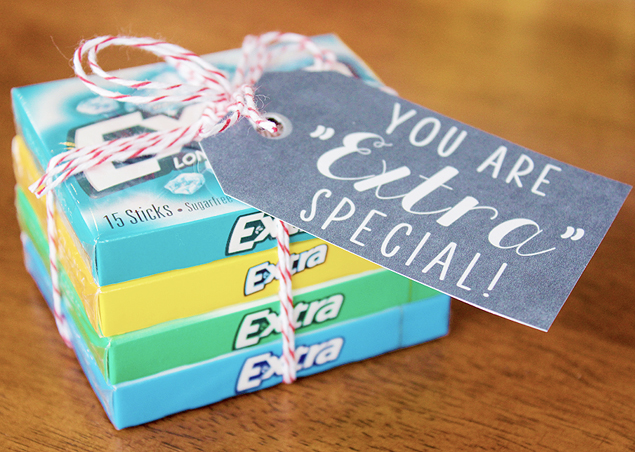 *Tie up a little stack of Extra gum with a cute ribbon. Attach a note that says "You are EXTRA special!"
*Put this note with a cute fleece blanket: "Fleece" Navidad; we want to wish you a merry Christmas from the bottom of our hearts!"
What do you guys do for your last minute gifts? I'd love to hear your ideas!
Sources:
http://www.marcicoombs.com/2012/12/cute-toilet-paper-christmas-gift-idea.html
http://craftinginthecountry.blogspot.com/2011/12/last-christmas-post.html
http://www.deseretnews.com/article/650206865/Many-merry-neighbor-Christmas-gift-ideas.html
http://www.onegoodthingbyjillee.com/2014/12/last-minute-stocking-stuffer-neighbor-gift-ideas-with-free-printables.html
http://thecraftingchicks.com/fleece-navidad/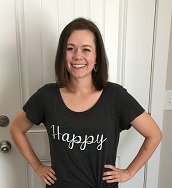 Camille Hoffmann
Weekly Newsletter Contributor since 2014
Email the author! camille@dvo.com