Amazing Traditions and Amazing Cookies
I was having a day where I felt like I needed a pick-me-up. Just something to cheer me up. Well, my sister must have felt something tell her to come visit. I heard a knock on the door and to my surprise, there she was with a plate of cookies. I was so happy to see her, and I was so grateful for her thoughtfulness.
Then I tried the cookies…oh my goodness! These cookies are the definition of goodness! I've tried pudding cookies before, but mine turned out crispy. When you hear pudding cookies you think chewy. These hit the criteria. But they aren't only chewy, they are super duper yummy! How could you go wrong with an Oreo, though, right?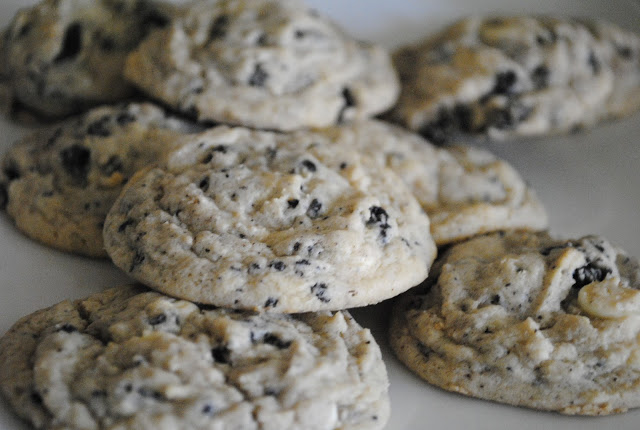 I shouldn't have eaten as many as I did. Tee hee. But another reason I was so excited to get these is I've had a thing lately with dipping desserts into milk. It's something my sweet hubby and I have been doing at night lately. A sort of tradition we've started. We kick back and talk, relaxing and enjoying each others company. Having cookies and milk is a fun thing we add to that. Oreos, pumpkin cookies, whatever we have. Well, these ones are perfect with milk. They have the crushed Oreos in them so you really are getting the best of both worlds when you soak in milk.
Okay, ha ha that sounds like we eat tons of cookies! Sometimes we do go overboard, but we aren't horrible. I thought I'd throw that out there. And I've been exercising lately so I feel better, too! Let's hear it for more energy throughout the day!
So I had my husband try these cookies (and yes, we had the milk out). He also became a new fan. We went grocery shopping soon after and I saw the cookies n crème pudding mix on the shelf. I was hesitant., should I or should I not? I knew if I bought it I would just end up making them…and eating them. I looked at my husband, asking for help, what should I do? Without a moments hesitation he said "just get it". He wants the cookies too!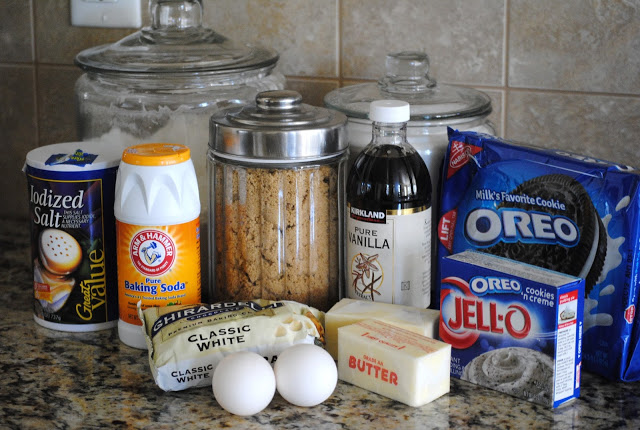 Just so you know what to look for, I thought I'd include a picture that shows what the pudding mix looks like because when my sister first told me that they had cookies n crème pudding, I was like, what?! I couldn't picture cookies n creme pudding, it sounded too good, right?
Add Recipe to Cook'n
Sources:
http://3.bp.blogspot.com/-NuDb9kP_t1E/UgrFXg4TXaI/AAAAAAAAHkc/hpGyJBrYz8o/s640/DSC_0229.JPG
http://1.bp.blogspot.com/-mxR7A3qn8NI/UgrFECqPFdI/AAAAAAAAHiw/vnU2LtARkcc/s640/DSC_0182.JPG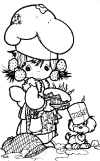 Sydney Hill
Weekly Newsletter Contributor since 2012
Email the author! sydney@dvo.com