Unique Inedible Neighbor Gifts
I love holiday baking. And I love giving it away! One thing I look forward to each year is planning what recipes I will make and what I want to share with others. 'Tis the season to give, right? However, am I the only one that gets inundated with sweets every year? My taste buds definitely enjoy it, but my waistline… not so much. And it's hard to get through everything before it goes bad, especially if it's something like cookies or bread or something that goes bad quickly. Christmas goodies are great, but this year I've been thinking about trying something different. With all the great things I already have to eat, what if I gave away things you don't eat?
Here are a few ideas I'm loving as I have been researching some different options for non-edible neighbor gifts:
*Gift wrap! Gift wrap is cute, and so practical this time of year! I found a cute poem you could give with your gift wrap: "Since November you've been shopping, barely sleeping, hardly stopping. Now it's late you're in a scrape, out of paper, out of tape. Hope this wrap helps save the day! Have a Happy Holiday!" What a cute and practical gift that anyone could use!
*Mason jar of anything. I am obsessed with glass jars. I have always loved containers, baskets, boxes, etc, but there is something about a mason jar filled with goodness that makes me so happy! You could go all kinds of directions with this one- spa in a jar (with bath salts, soap, lotion, etc), date night in a jar (e.g. a card game or movie tickets, snacks, even just a bunch of date ideas), energy in a jar (chocolate, energy bars, drink mixes, etc.); you could seriously go any direction with this! And they would all be darling!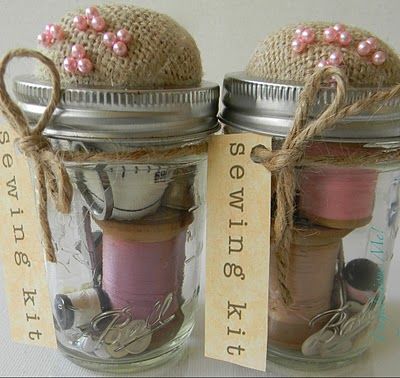 *Hand Santa-tizer. Everyone needs a little help to keep the bugs away this time of year, so spread some holiday cheer by giving some "Santa-tizer".
*Caroling with a twist. I love Christmas carols. And caroling is a great way to spread the spirit of the season. If you're not feeling up to caroling, create a CD of your favorite Christmas carols to give to neighbors and friends. You can spread the spirit of Christmas music without a performance, if that's not really your thing;).
*Fleece throws. You can usually find these for so cheap, and who couldn't use another blanket this time of year? You could put a cute tag with "warm" wishes to make it extra cute;).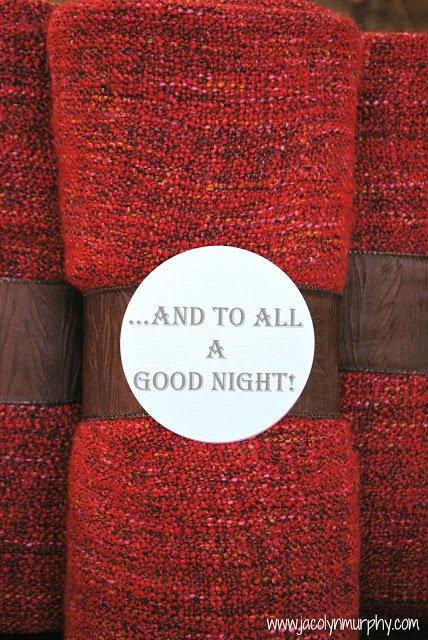 *Merry "Kiss-mas". Wish everyone a Merry "Kiss-mas" and a "Chappy" New Year by giving out chapstick.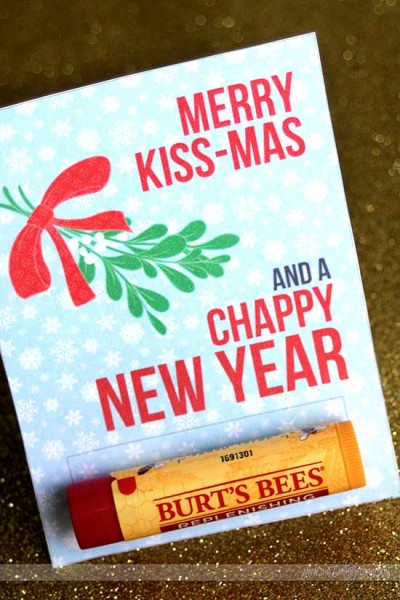 *Measuring Spoons or Cups . As cooks, can you ever have too many of these? You could write a note saying you hope it helps with their holiday baking or that you wish them joy beyond "measure".
*Think practical and creative . Really, anything can make a great gift if you can show that you put some thought into it. Think of things that people use frequently, especially this time of year; paper plates, disposable cups, batteries, Christmas lights, extension cords, Kleenex, paper towels, disinfectant wipes- any of these items could make a great gift if you put a cute tag and/or poem with it!
Do you guys have any ideas for non-edible neighbor gifts? Please share in the comments below! I'm still looking for ideas;).
Sources:
http://www.consumerreports.org/cro/magazine/2012/10/store-brand-vs-name-brand-taste-off/index.htm
http://couponsinthenews.com/2013/02/18/a-new-twist-in-the-private-label-vs-coupon-debate/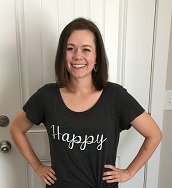 Camille Hoffmann
Weekly Newsletter Contributor since 2014
Email the author! camille@dvo.com