Get More Turkey On the Table!
Thanksgiving is fast approaching! And in most cases, the turkey is going to be the star of the dinner table. But who says the real turkey has to be the only turkey at the table?
If you want to have a little more fun with setting up your table to be full-on festive, think creatively and out of the box of some ways you can create turkeys around the table!
*Fruit/Veggie trays. I think you could literally use anything to create a turkey with these things. If you are creating a fruit tray, you could use caramel sauce (or whatever dipping sauce you are using) as the body, and spread the fruit around the top to act as the feathers (apple slices would be darling!). One idea I saw used two chocolate chips and a candy corn placed on top of the sauce to act as the eyes and beak. If you didn't want to serve a dipping sauce, you could use half a pear to create the turkey body and spread your fruit around the pear to finish it. Either way- what a cute and healthy turkey! You could do the same things with vegetable slices. You might need to be a little creative for the body, but you could use the bottom of a pepper, a cucumber- anything that makes you think of a turkey:).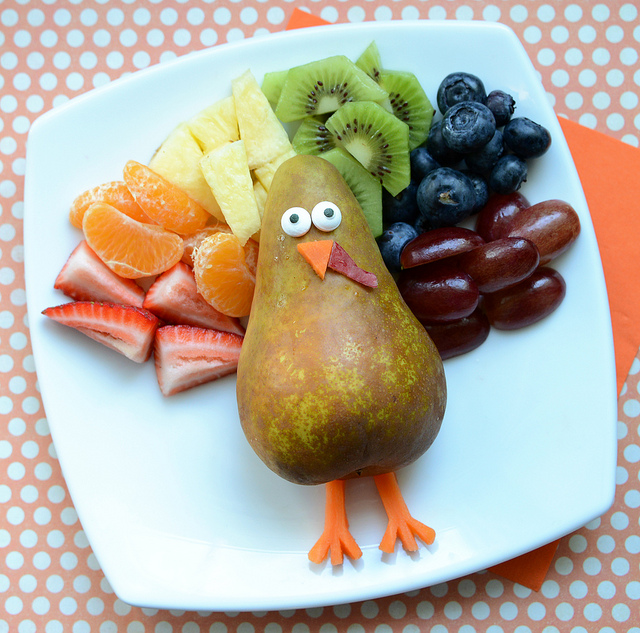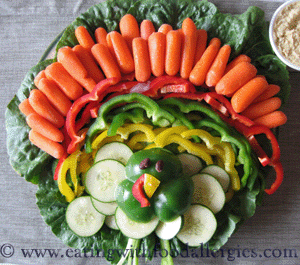 *Cheeseball turkey. Make a cheeseball and cover it in crushed pecans for the body. Use mini pretzel sticks for the feathers and a pretzel rod or beef jerky stick for the neck. A little more involving a few yummy pieces of candy, and you have a very cute little turkey to adorn your table.
*Cheese Turkey. So maybe this is too "cheesy", but why not make a turkey completely out of cheese?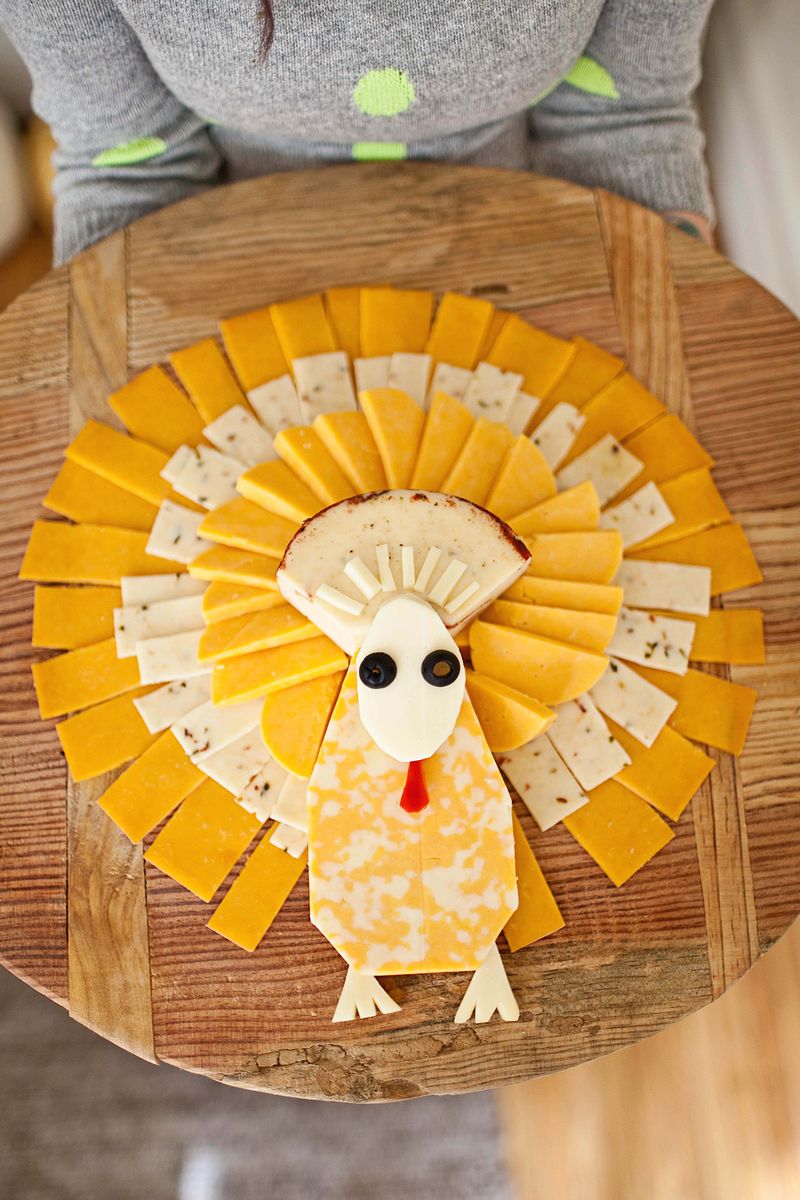 *Candy turkeys. There are so many ways you could create little candy turkeys; you could use Oreos, candy corn, peanut butter cups, nutter butters, etc. This could be a fun activity to do with everyone while you are waiting for the actual turkey to cook; or you could just use these as cute decorations for each place setting.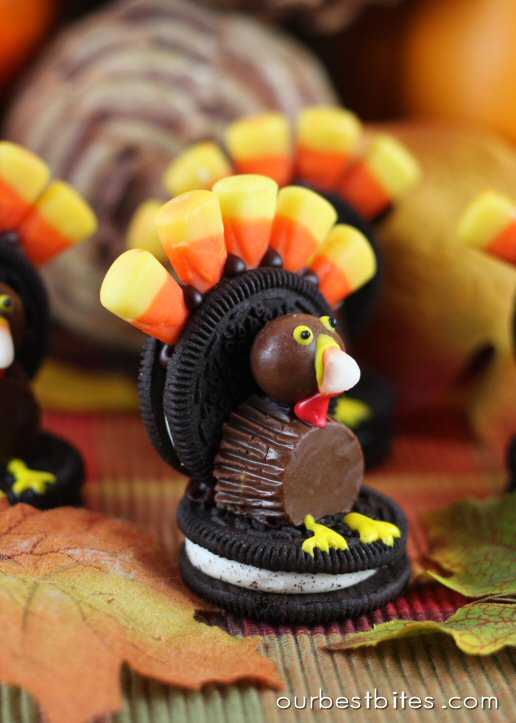 *Turkey napkin holders. If you want more turkey but less food, you could make really fancy napkin holders, or just do a simple turkey made from pipe cleaner. Either way, this would be a cute way to add more turkey to the table!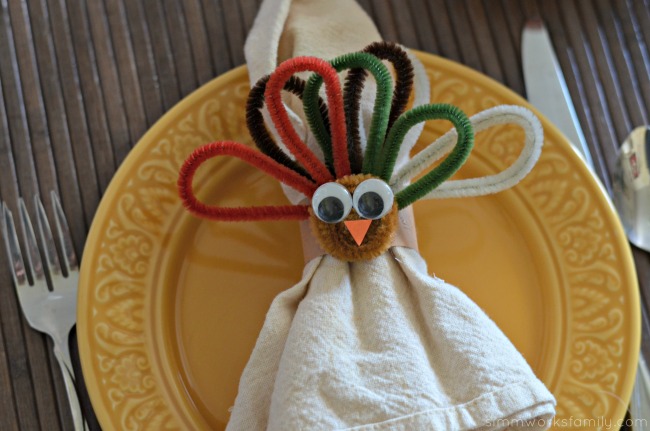 *Pinecone turkeys. These would make a cute addition to any table, as well as a fun activity for the family! I love this idea because it can also serve as a reminder of what we really should be thinking about during our Thanksgiving feast.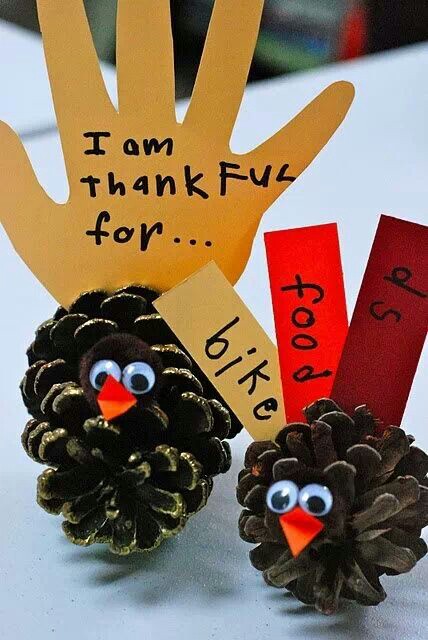 Hopefully you have some fun ideas for your Thanksgiving dinner! Take the opportunity this month to really ponder all the wonderful things you have been blessed with; I know I have so much to be grateful for, and I'm sure you do too:). Have a wonderful Thanksgiving!
Sources:
http://www.handmadeintheheartland.com/2013/11/thanksgiving-cheese-ball.html
http://www.simmworksfamily.com/2013/10/turkey-napkin-rings.html
http://www.bloglovin.com/viewer?post=1899773645&group=0&frame_type=a&context=&context_ids=&blog=4526&frame=1&click=0&user=0
http://www.ourbestbites.com/2010/11/oreo-turkeys-and-cookie-pilgrim-hats/
http://www.meetthedubiens.com/2013/10/cute-snack-idea-a-tasty-thanksgiving-turkey.html
http://media-cache-ec0.pinimg.com/originals/ad/56/2c/ad562cfadc7cccf3f8733b20fac17a1f.jpg
http://www.eatingwithfoodallergies.com/turkeyveggieplatter.html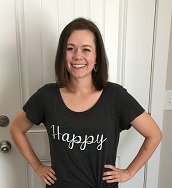 Camille Hoffmann
Weekly Newsletter Contributor since 2014
Email the author! camille@dvo.com
---
---