Learning about Cook'n and Eating Deliciousness
It's Autumn-time and thus it is rime to try new treats. Ones with cinnamon and spice sound just about right, huh?
This interesting recipe I simply captured on the internet. I realized I always talk about capturing (it's one of my favorite features of Cook'n, and yet, I've never explained it!) So maybe its time to talk about it!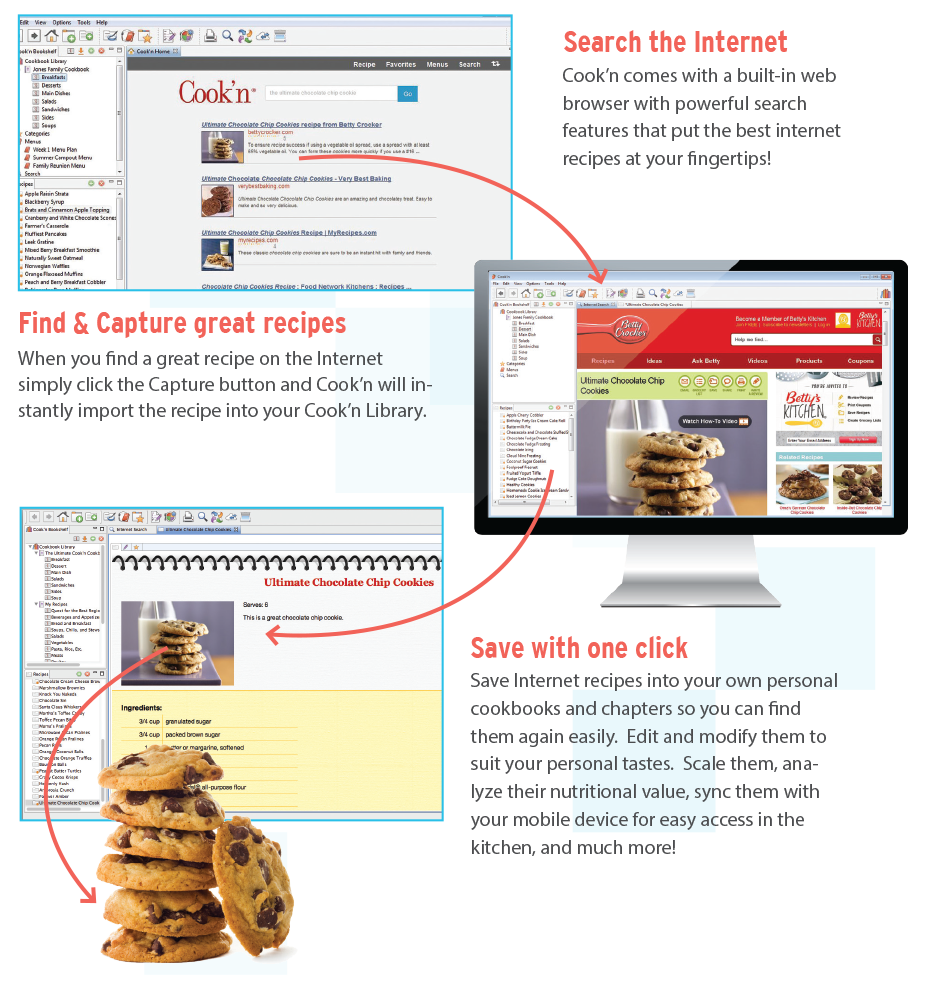 We had a writer's meeting recently and we found that many Cook'n users don't know everything there is to know about it. One reader commented she was so excited to get a newsletter because she was so excited to learn about Cook'n so she could use it. To her disappointment, she found there was not one article about it. Sad! I'm so sorry!
I know many people want to learn it. They want to, but who has time to sit down and learn everything all at once? MANY of us don't. So, since you're taking the time to read this, I thought I would give you a double whammy and let you learn a little more about how to use Cook'n at the same time as getting a recipe.
As authors, we will try a little harder to put more explanation into our articles. We won't make every article about it, don't worry, you won't get bored (hopefully), But if we do it here and there, we think it will benefit. What do you think?

I will focus on Cook'n version 11 as that is the latest, but you can find tutorials online for how to use other versions.
I feel like Cook'n 11 is most valuable in capturing recipes compared to other versions because of it's Snip-it tool. Have you guys heard about this? IT IS AMAZING!
When you get on a site and find a recipe you like, you can click on a capture button (with other Cook'n versions, too), and it will automatically put that recipe into your Cook'n program! Way cool! If it's formatted to be that way.
However, not every site is formatted to work. Sites like Taste of Home and Allrecipes will capture really great. However, if you're on a site such as a blog, the capture can't work like that. But, with the Cook'n 11, we are saved with the Snip-It tool. Basically, you highlight the ingredients, hit the ingredient button on the snip-it sidebar that comes up, and those ingredients go directly into your Cook'n program, just like it would in any other captured recipe. Then, you highlight the directions and hit the directions button. Boom. It's in your Cook'n. You can do this with the photo, the servings, the yield, etc!. It's absolutely fabulous.
Here is a full tutorial to give you the whole picture.
(NOTE: Sites like Yummly won't capture directly from that site because the full directions aren't listed for legal purposes. They have you go to the main site it pulled from. Follow that and then you can capture. Hopefully that helps.)
So, here is a recipe I captured with my fabulous snip -it tool. It took me less than five minutes. Sweet. Literally.

Look for other fall recipes on the Cook'n recipe feed. If you open up the home page of Cook'n, it will show the latest recipe posts of the biggest food sites (e.g. Betty Crocker, Taste of Home, etc.) You'll always be in the loop!
Sources:
http://t1.gstatic.com/images?q=tbn:ANd9GcTzq89NVWEHE9thPkg5qcE-5LVSP4fnD1LPERJAZOVjPrvW9lkZT46oUw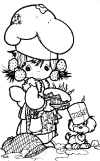 Sydney Hill
Weekly Newsletter Contributor since 2012
Email the author! sydney@dvo.com