Cook'n Has Beautiful Recipes- What About You?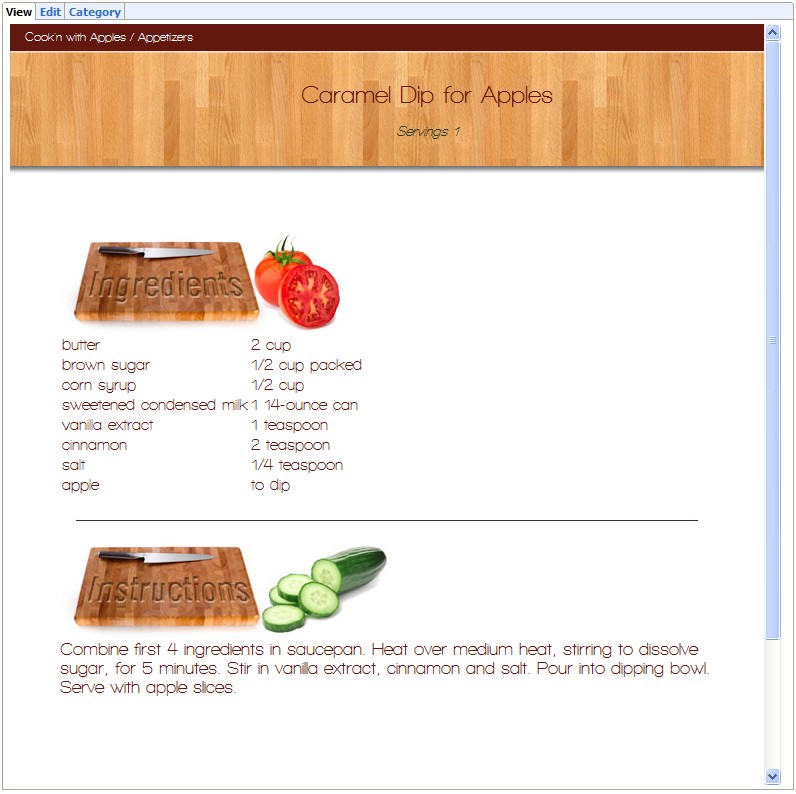 Cook'n has a lot of fun features. But a really fun one for all you creative minds out there are the many different theme options that are available. When you create a new recipe in Cook'n, you can change the theme of the look of the recipe- and there are so many to choose from! You can make it look as professional or as cutesy or as elegant as you want! You can look at them right from your own Cook'n program by going to the toolbar at the top, clicking on 'Options', and scrolling down to 'Change Theme'. You can also visit https://www.dvo.com/cookn-themes.php to look at many of the different themes on one page! (Which is a really nice way to look through them if you are indecisive like me;). They have so many cute options that are less than 2 bucks, and many that are even free!
There are a lot of ways you could utilize this tool. One simple way to use it is by using a particular theme for each cookbook. Every time I create a new cookbook, I like to choose a theme that will go with that cookbook. Maybe it's the slightly OCD side of me, but I love having things organized, and I feel like I am a little more organized if each cookbook has its own look.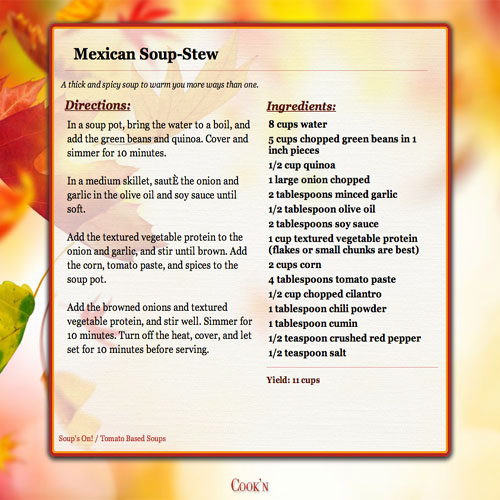 Another reason to use these themes is that they can really help your recipes stand out! My church often holds activities for the women, and there has been more than one potluck with opportunities to share recipes. If you approached a table that had a stack of pumpkin pie recipes on plain white printer paper vs. a stack of pumpkin pie recipes printed on a cute autumn background, which one would you choose? Unless there was an obvious difference in the two recipes, I think it's a safe bet to say that most people would go for the pretty one! It just looks more professional, and let's be honest- it's way cuter;).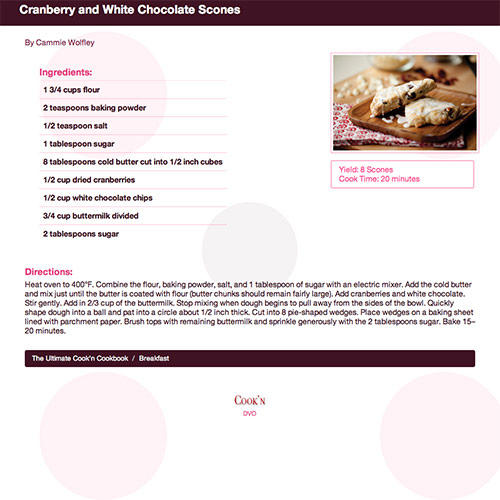 Themes are also great if you want to create and print a cookbook. Christmas is just around the corner, and a great gift idea would be to create a cookbook of family recipes to give to your family and friends. There are several themes you could choose from to really make your cookbook look amazing! You could even choose a different theme for each section (i.e. Pink chocolate (pictured above) for desserts and Vicki's Vegan (pictured below) for the fruits and veggies section). What a great way to make your cookbook even more unique! People will not only be complimenting you for that delicious homemade bread recipe, but also how cute the page itself looked!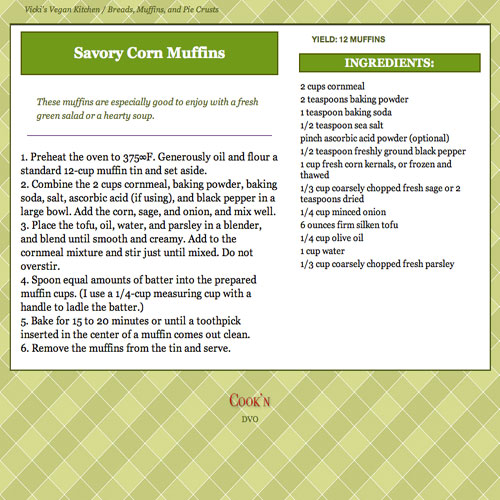 And then finally, changing the theme is just more fun! Sure you could stick with a basic theme, but it's so fun to look at the different theme options and really personalize your recipe with some color and flair! There are so many themes to choose from- plaid, cow, crayons, flowers, green, purple, snowflakes, corkboard, or even several variations on a basic-looking recipe!
How have you used the theme options? What are some of your favorite themes? Share your ideas and thoughts in the comments below!
Sources: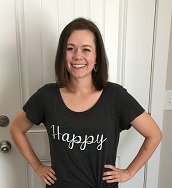 Camille Hoffmann
Weekly Newsletter Contributor since 2014
Email the author! camille@dvo.com