Smoked Sausage Possibilities
Does one of the Cook'n Cookbooks have a lot of smoked sausage recipe's in them? I am trying to find receipes for smoked sausage and I do have cook'n 9.
Please let me know and if you do I will download it.
---
Hi,
Smoked sausage recipes are scattered throughout our titles. I've posted some links to some great recipes below. To receive the recipes simply enter your email address and dvo.com will send them to you freely.
I interchange smoked sausage in many recipes: chicken, ground beef, and even shrimp recipes. My family loves sausage and it always adds a little pizzazz to any dish I add it to. That's the great thing about meat... I find it to be very versatile. So, experiment. Add sausage to your spaghetti sauce instead of beef. Add it to your favorite chicken stew instead of the chicken. You'll find a whole new world of recipes you didn't know you already had. Here are those links...
Slow Cooker Smoked Sausage
Rice iwth Sausage and Cabbage
Sausage Crepes
Sausage Split Pie Soup
Everyday Cassoulet
Cajun Red Beans and Rice
Sausage Skillet Supper
Hambalaya
Happy Cook'n,
Desiri Wightman, R.D.
---
---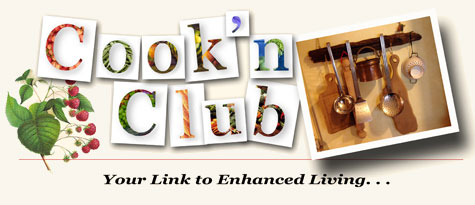 Contribute to the Cook'n Club!
DVO would love to publish your article, prose, photography and art as well as your cooking, kitchen and nutrition tips, tricks and secrets. Visit the Newsletter Submission / Win Win for All section in our Forum for more information and details.