4 Steps to Counter-Acting Harmful Chemical Agriculture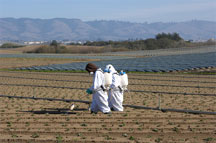 What can we do to protect our health and the health of those for whom we cook/bake? We must get serious about the chemical-loaded foods and household products we're buying. This especially goes for produce.
Today almost all food is grown with the use of deadly chemicals, and the food industry knows these chemicals are deadly. But because their bottom line is profit, they'll continue to use them. So our bottom line needs to be self-preservation — if we don't take care of us, who will?
This said, here are 4 steps to counter-act the harm chemical agriculture is inflicting on us, the unaware consumers: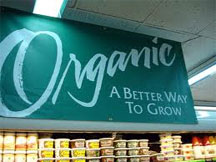 1. Opt for organic food — whether purchased or home grown.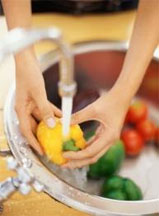 2. Always wash your fruits and vegetables before you eat them — just plain water works best. Yeh, those fancy veggie washes are tempting, but stay away from them. Stick with water.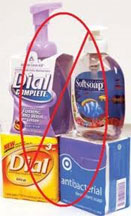 3. Don't ever buy a product that says antibacterial on the label (unless it's vinegar, or some other natural and nontoxic substance).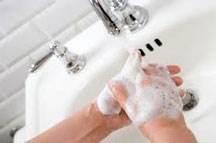 4. Always wash your hands with just plain soap and water. And be a label reader — avoid any soap with triclosan in it. Thanks to the chemical industry, this hazardous antibacterial compound is now an ingredient in many household and personal care products such as soaps, cleaners, cosmetics, clothing, and even children's toys.
It's touted as a protection from harmful bacteria, but it turns out that the use of this dangerous chemical in household products is no more effective than soap and water. And to top it off, studies show triclosan is doing more harm than good because it mixes with other chemicals to form more toxic substances, contributes to the growing problem of bacterial resistance to antibiotics, and causes a wide range of human and ecological health problems.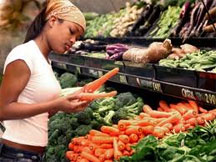 I could go on to talk about the link of GMOs to kidney and liver failure, how chemicals are increasingly implicated in autism, or the rise in deadly infections that are not responding to today's available antibiotics.
But that might be beating a dead horse (dorky pun intended). The point of all this, then? Let's be proactive and deliberately choose healthy foods and cleaning products!
---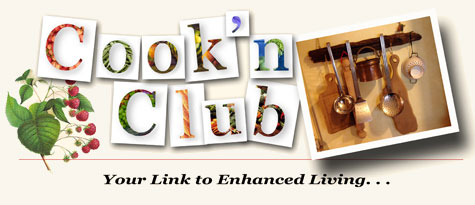 Contribute to the Cook'n Club!
DVO would love to publish your article, prose, photography and art as well as your cooking, kitchen and nutrition tips, tricks and secrets. Visit the Newsletter Submission / Win Win for All section in our Forum for more information and details.