Top 5 Favorite Herbs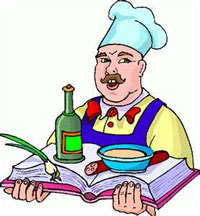 Chefs and professional cooks around the country were polled a few months ago regarding their favorite herbs to cook with. With all the variety of herbs available, it was fascinating to find that there was great consistency in the answers given.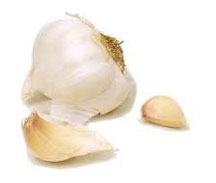 GARLIC was the #1 all time pick. Fresh roasted and spread on bread, minced for cooking, or for flavoring an infused oil — everyone praised this versatile herb.  I agree and also like garlic powder for cooking when I need a lot of garlic flavor.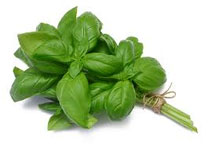 BASIL, picked fresh from the garden, was the #2 choice. Most folks said the loved it with olive oil and fresh tomatoes. I make an "Italian Stir Fry" using extra virgin, cold pressed olive oil, lots of sliced onion, zucchini slices, diced fresh tomato, baby spinach leaves, sliced red bell pepper, minced garlic, and fresh basil. I quickly stir fry it, sprinkle with freshly grated Parmesan cheese, cover tightly, and turn off the heat. I pour all this over whole grain pasta, cooked al dente. DELICIOUS!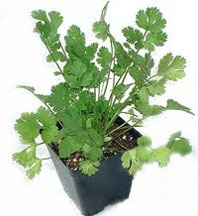 CILANTRO was choice #3.  Don't you agree? In fact, if "clean" had a flavor, this would be it.  I love to pick it fresh and just eat it, as well as use it in Mexican dishes and grain salads.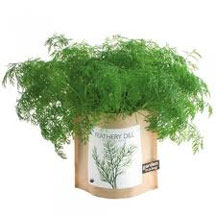 DILL, also picked fresh from the garden was the #4 pick for most people. I would agree — this is another very versatile herb. I add it to my tuna and mayonnaise for a yummy sandwich, to any steamed fish dish, to split pea soup, to fresh salad — the list goes on.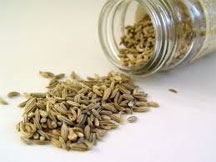 FENNEL SEED was the final winner.  This anise-flavored herb is commonly used in Italian sausage. I add it to my spinach soufflés and tuna noodle casserole. I had no idea that it was as popular as it is, but I understand why it would be.
---
Homemade Pesto Perfecto
3 cups fresh basil leaves
1 1/2 cups chopped walnuts
4 cloves garlic, peeled
1/4 cup grated Parmesan cheese
1 cup olive oil
salt and pepper to taste
In a food processor, blend together basil leaves, nuts, garlic, and cheese. Pour in oil slowly while still mixing. Stir in salt and pepper.
---
Pesto is an aromatic herb paste, traditionally made from fresh basil, garlic, Parmesan cheese, pine nuts, and olive oil. It is most commonly used as a pasta sauce.
Since pesto has a very concentrated flavor, make a pasta sauce by reserving a cupful of the pasta cooking water when you drain the pasta.
Return the drained pasta to the hot pan, add a tablespoonful or so of pesto, and add the water a little bit at a time until the sauce reaches the desired consistency.
The starch in the water will help to thicken the sauce and allow it to coat the penne or linguine (or whatever shape you choose).
Serve the pasta as is, or top it with chopped fresh tomatoes, fresh basil, and toasted pine nuts.
You can also make it more filling by adding sautéed vegetables and leftover cooked chicken or ham.
Pesto Pointers: Fresh basil is very delicate, and will turn brown if it gets very hot or if it's exposed to air for long periods of time. Many cooks use fresh spinach as well as basil in their pesto to help maintain its brilliant green color.
When mixing pesto with pasta, potatoes, or risotto, stir it in at the last minute, just before serving.
Store pesto in a jar or airtight container in the refrigerator for about a week, or in the freezer for about six months.
Keep it looking fresh and green by covering the top with a thin layer of olive oil or with a sheet of plastic wrap directly on its surface; this will keep it from oxidizing and turning brown. (If your pesto darkens in color, it will still taste good. Only discard it if it has been stored improperly.)
One way to freeze pesto in manageable portion sizes is to freeze it in an ice cube tray, and transfer the cubes to a heavy duty plastic freezer bag. (Reserve an ice cube tray for this purpose, as it might discolor and flavor your plastic tray.) Thaw frozen pesto in the refrigerator or in the microwave on medium power just until room temperature.
---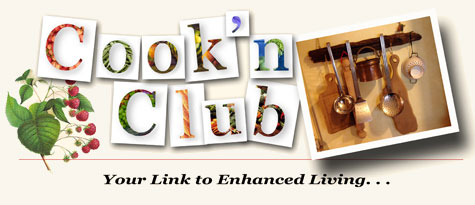 Contribute to the Cook'n Club!
DVO would love to publish your article, prose, photography and art as well as your cooking, kitchen and nutrition tips, tricks and secrets. Visit the Newsletter Submission / Win Win for All section in our Forum for more information and details.