How to Nail Your (Once a Year) Corned Beef and Cabbage!
St. Patrick's Day comes around every year… Isn't it about time we learn how to do corned beef and cabbage right!? It's a shame this meat is most readily accessible only one month a year, because it is so flavorful, tender and easy to prepare! Corned Beef and Cabbage has been referred to as the "Spaghetti and meatballs" of Ireland, and with 3 red heads in my family we better celebrate right! After a couple years of tough corned beef, I mastered this meal about 5 years ago, and have been nailing it ever since. Here's the secrets to my success! This recipe is tried and true!!
Add Recipe to Cook'n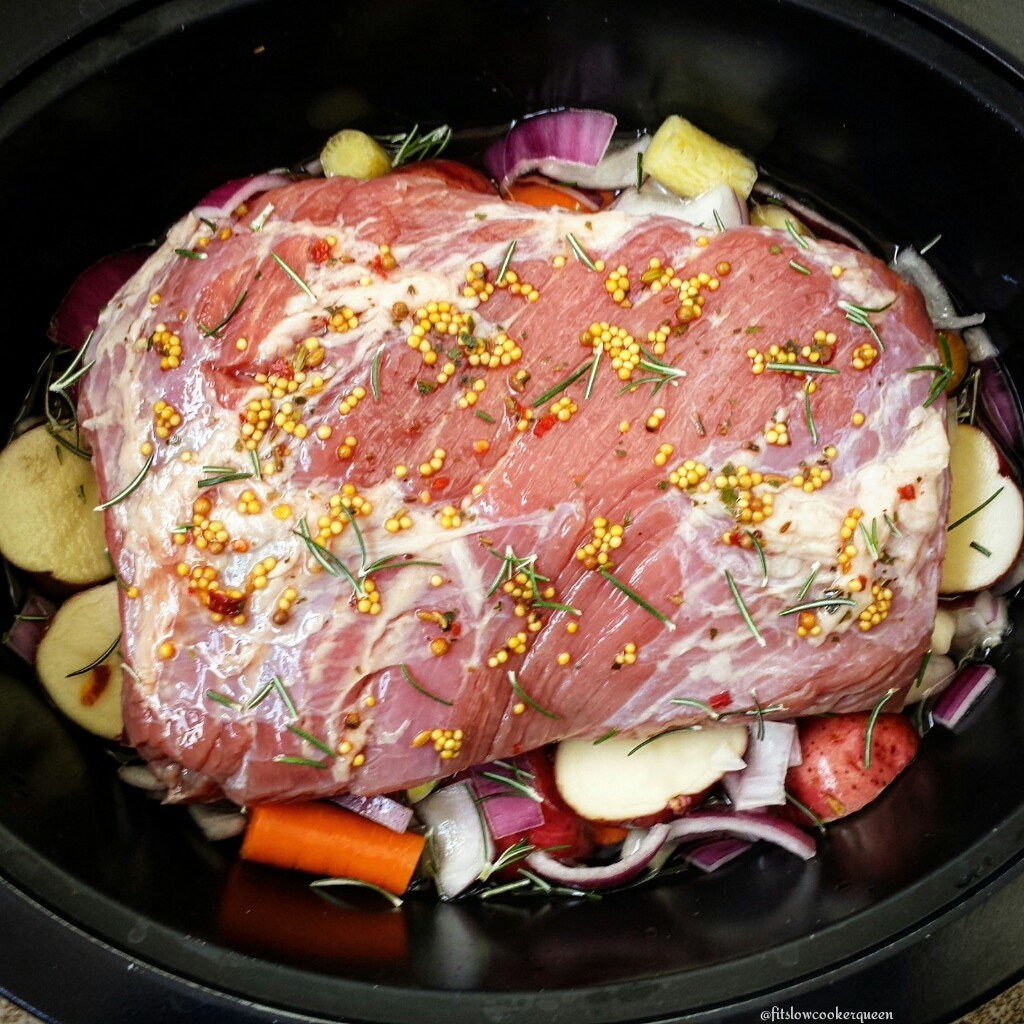 Ingredients:
About 2.5 lb corned beef with spice packet
6-8 large carrots
8 red potatoes (about a pound)
1 red onion
4-5 whole bay leaves
4 cups water or broth
1 head green cabbage, wedged
Mustard, butter, salt and pepper, oil
Start by peeling and cutting your carrots, potatoes and onion to desired size. Small enough to reasonably eat, but not too tiny since it will cook for a long time! Corned beef is quite tough so it needs to cook longer than a beef rump roast, for example. Place half these vegetables, and the bay leaves in the base of the crock pot. Be sure you don't add the cabbage yet!
The worst part of preparing the whole meal is washing off the bloody meat :/ But once you get past that it's really quite simple! Place the meat on the veggies, and top with the rest of the veggie mix and the spice packet that came with the meat. Pour about 4 cups of water on top of the mixture. I use chicken or vegetable broth if I have some on hand, just to give it a little boost of flavor. You can use any combination of water and broth, just put in about 4 cups of liquid, enough to barely cover the meat. Cook on high for 6-8 hours. You can even cook it during the night and then turn it off to let it rest, or leave it on low the following day.
Now for the cabbage. I like using this method because it keeps the cabbage from getting too soggy and overcooked. Cut the cabbage into wedges, careful to keep it semi attached at the base and in one piece. Salt and pepper them and pan sear them in oil to get a bit of a crust on them.
Take the meat out of the crock pot and cover with foil to let it rest. This is key. Now carefully place the cabbage in the broth and let it cook in the broth on high for about 10 minutes or until cooked to your preference. Remove with tongs to keep it intact, and serve one wedge per person.
Cut the meat across the grain so it is kind of shredded and tender! Place the carrots, cabbage and potatoes on a large platter for a pretty presentation. You can serve with green Jello or green punch to make the meal even more festive! Let me know in the comments if you give this recipe a go! I promise you'll love it!
Sources:
http://fitslowcookerqueen.com/slow-cooker-corned-beef-cabbage/

Stefanie Hathaway
Monthly Newsletter Contributor since 2016
Email the author! stefanie@dvo.com