There's LOTS of Life in Those Mushy Apples!
We've probably all had the experience of fresh apples turning mushy on us. Sometimes we can't eat things quickly enough. Even as we speak, I've got some mushers hanging out in my fridge.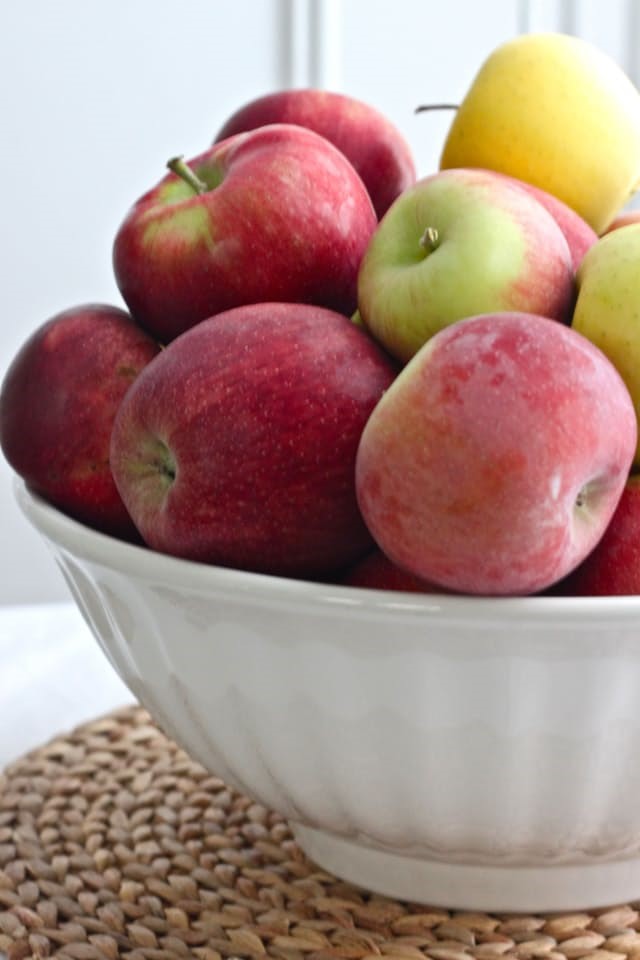 So that's the subject of this article—mushy apples and all the life that's still in them. Obviously there's applesauce, and applesauce does have loads of applications on its own. But I was curious as to other uses for mushy apples. And I found some good ideas. Take a look at these great uses for not-so-great apples.
First though, let's do talk about applesauce. It's worthwhile addressing this use because we're at the end of the apple season. This means that as far as our grocery stores are concerned, a lot of the apples that are showing up are right on the cusp of mushiness.
Now I'm sure you've all made applesauce, but here's a recipe for a small, quick batch that freezes well and can be kept in the fridge for at least a week. We'll thank that great site, The Kitchn (www.thekitchn.com) for this gem. The use of lemon and orange peel adds an nice flavor zing: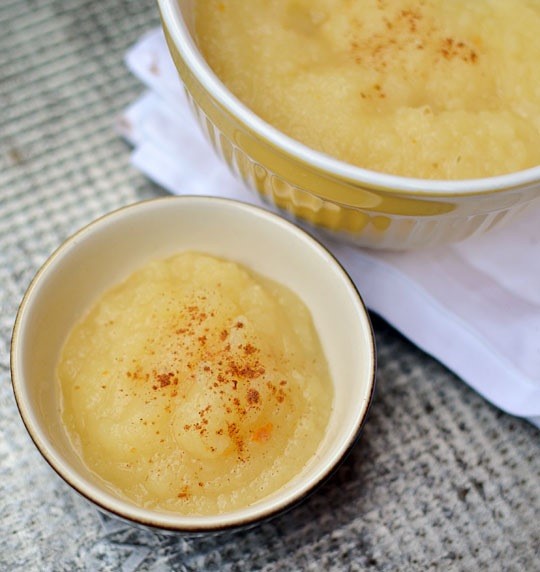 QUICK AND EASY APPLESAUCE
About 2 pounds of apples, peeled and cored
2 long strips lemon peel
2 long strips orange peel
3-inch piece fresh ginger, cut into coins
1 cinnamon stick
3/4 cup water
1/4 teaspoon salt
Ground cinnamon, to garnish
Equipment
3-quart (or larger) saucepan or sauté pan
Potato masher, stick blender, or regular blender
Chop the peeled and cored apples into small chunks. The size of these chunks is completely up to you; the smaller and thinner they are, the faster they will cook. I usually chop mine into wedges about 1-inch wide.
Put the apple chunks into the saucepan. Put the lemon peel, orange peel, cinnamon stick and fresh ginger on top. Pour in the water, and stir in the salt. (Some folks don't add any water at all to the apples. I like to add a little bit because I find that makes the cooking more hands-off; there's less danger of the apples scorching, especially at the beginning.)
Turn the heat up to high and bring the pan to a simmer.
Turn the heat down to low and cover the pan. Cook for 20 minutes, or until the apples are very soft. Turn off the heat. Remove the citrus peels, cinnamon stick, and ginger pieces.
What you do with the apples now is up to you. If you want a chunky sauce, smash them with a potato masher. Or you can run the sauce through a blender or food mill, or puree it with a stick blender.
Add Recipe to Cook'n
OK, now as to other uses for our mushy apples: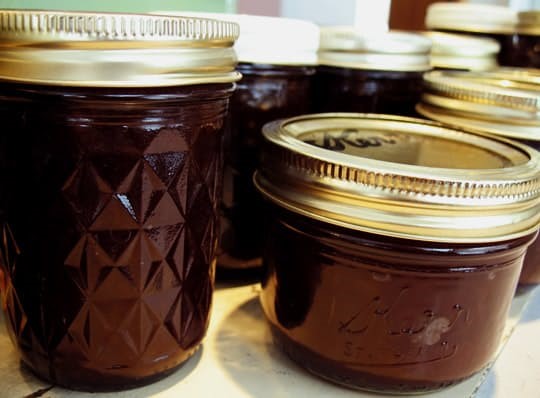 APPLE BUTTER. If you like applesauce, then you'll probably enjoy apple butter. It's amazing. You just slow cook apples past the point of applesauce, until it becomes a thick, glossy, caramelized spread.
This does take some patience and attention, however. You pour the applesauce back into a saucepan and set it over very low heat. Add in a spice packet with a cinnamon stick, a few cloves, and a star anise, or any combination of those spices.
Cook the sauce very, very slowly, stirring it every so often to be sure the bottom doesn't burn. Leave the lid off so that the liquid can evaporate. The sauce should be simmering very quietly (you should only see a bubble or two every few seconds).
As it cooks, the sauce will slowly turn color from yellow-pink to deep red-brown, and it will get thicker and thicker. Taste it every so often to see if you need to add more sugar or remove the spice packet (if the flavor is getting too strong).
The apple butter is done when a ribbon of the sauce drizzled on the surface holds its shape for several seconds. This isn't an exact science, so feel free to stop cooking sooner or later than this as you prefer. For small batches like this one, this whole process will take approximately 2-3 hours. Larger batches can take 10-12 hours. Fresh apple butter will keep in the refrigerator for several weeks.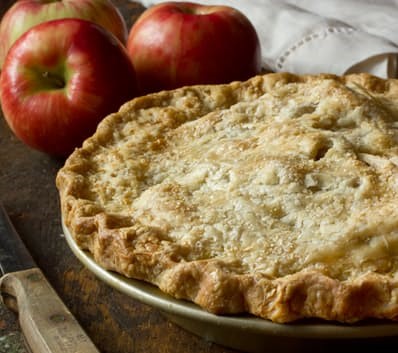 Another obvious use is to slice them and make a pie.
Or blend them into smoothies.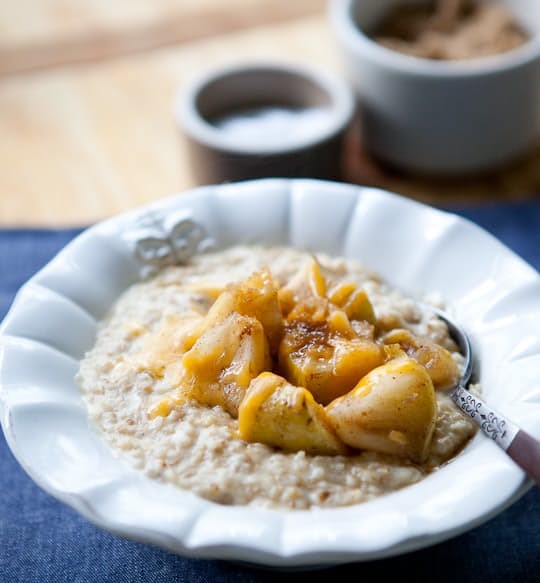 Or roughly chop mushers and fold them into oatmeal.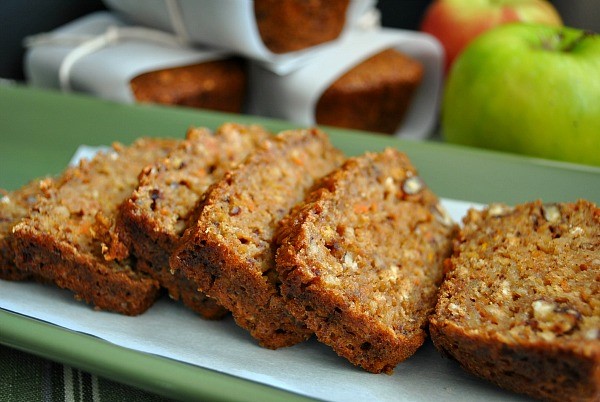 OR finely chop mushy apples and fold them into muffin or quick bread batter.
Add them to your butternut squash soup. This is a perfect flavor combination.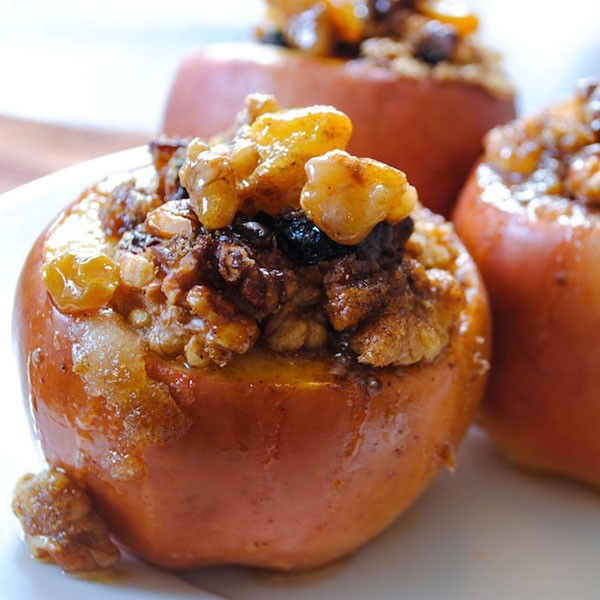 Core and bake them, stuffed with roasted nuts and a few spices. Then top with whipped cream for a truly warming and delicious desert. (A scoop of vanilla ice cream substitutes well for the whipped cream.)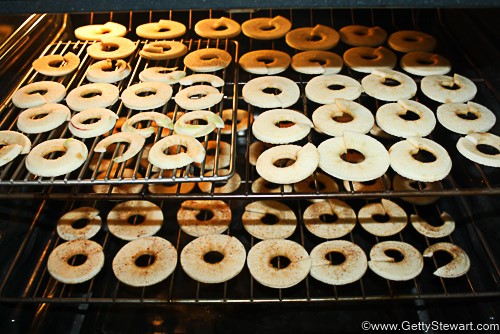 Thinly slice them (although this can be a challenge with a mushy apple), and dry them either in your oven or a dehydrator. Apple chips are a great snack when paired with walnuts and raisins.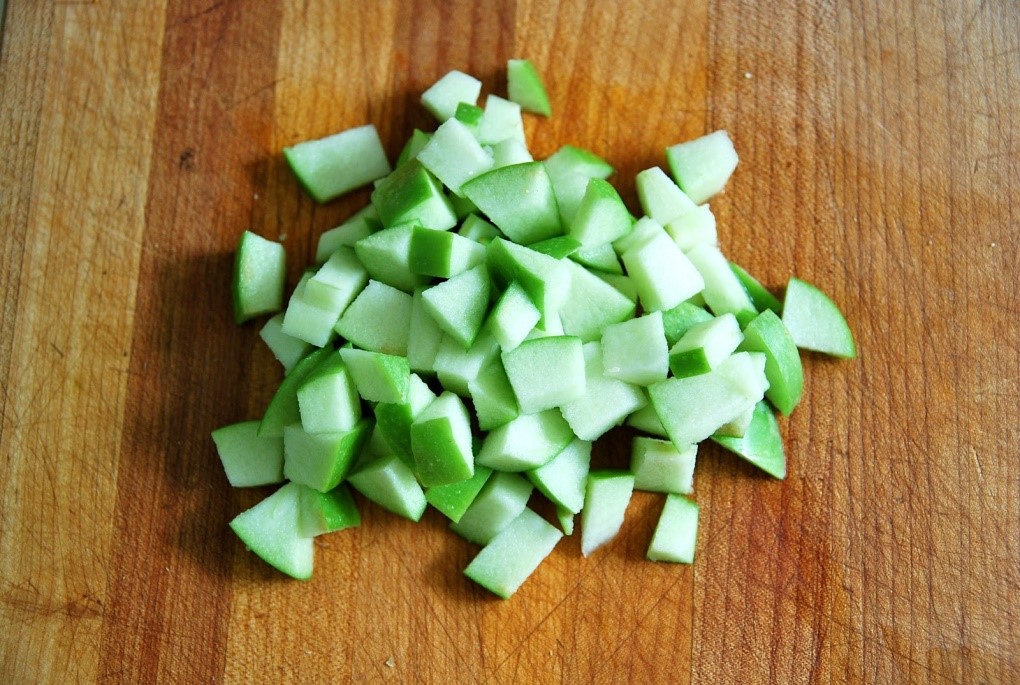 And closely related to the dried apple chip idea is dried apple chunks. I like this approach because it's quicker and easier than slicing apples. Just core your apples (they don't need peeling, unless you want to). Then roughly chop them so you have chunks, rather than dices. Sprinkle with spices if you like, and dry them for 3 or 4 hours (until they spring back to slight pressure). These are great atop ice cream, added to cold or cooked cereals, folded into pancakes or muffin batter, and so on. They're also a wonderful addition to your homemade granola. Keep jars of them in your fridge or freezer and enjoy all through the winter!
Sources:
www.thekitchn.com
www.you-made-that.com
www.delish.com
www.gettystewart.com
www.myrecessionkitchen.com

Alice Osborne
DVO Newsletter Contributor since 2006
Email the author! alice@dvo.com