Fruits and Veggies Coming out Our Ears! What to Do with Your Harvest
Summer is ending, and our gardens are (hopefully!) producing bushels of fresh fruits and vegetables! This year we should have tomatoes, onions, peppers, pumpkins, squash, garlic and more! I love the sense of accomplishment from harvesting my own garden, or sharing the plenty of others.
With farmer's markets full of tempting delights, and my own garden producing like crazy, I have to be extremely resourceful in finding ways to use all my produce. While freezing and canning is great for the winter, I crave that fresh flavor that comes from knowing it was pick out in the garden just this afternoon. Here's some ideas for you on various ways to eat and enjoy your fresh fruits and vegetables!
-Salads! Vegetable salads are great, but fruit salads are fantastic! I toss together fresh berries, apples, pears, peaches, watermelon, pineapple, and oranges together. For a light dressing, blend a couple tablespoons of honey with some fresh lemon or lime juice. Drizzle this on the fruit salad, and gently stir it together. The sweet and tart flavors of the dressing really bring out the flavors of the various fruits.
-Grilled fruits and veggies. Most fruits and vegetables are great hot off the grill! Lightly brush them with oil to keep them from sticking, and then grill! Peaches and pineapples are especially good fruits to try. I love grilled pineapple on either a hamburger or a grilled chicken sandwich! Stab onions, peppers, pineapple and meat together for great shish-kabobs to add variety to your BBQ.
-Smoothies are fantastic. So are homemade popsicles. Take your choice of fruits, add a little milk or yogurt, and you've got flavorful, healthy popsicles! And almost anything can be run through a juicer. Fruit and veggie blends are fantastic for flavor and nutrition.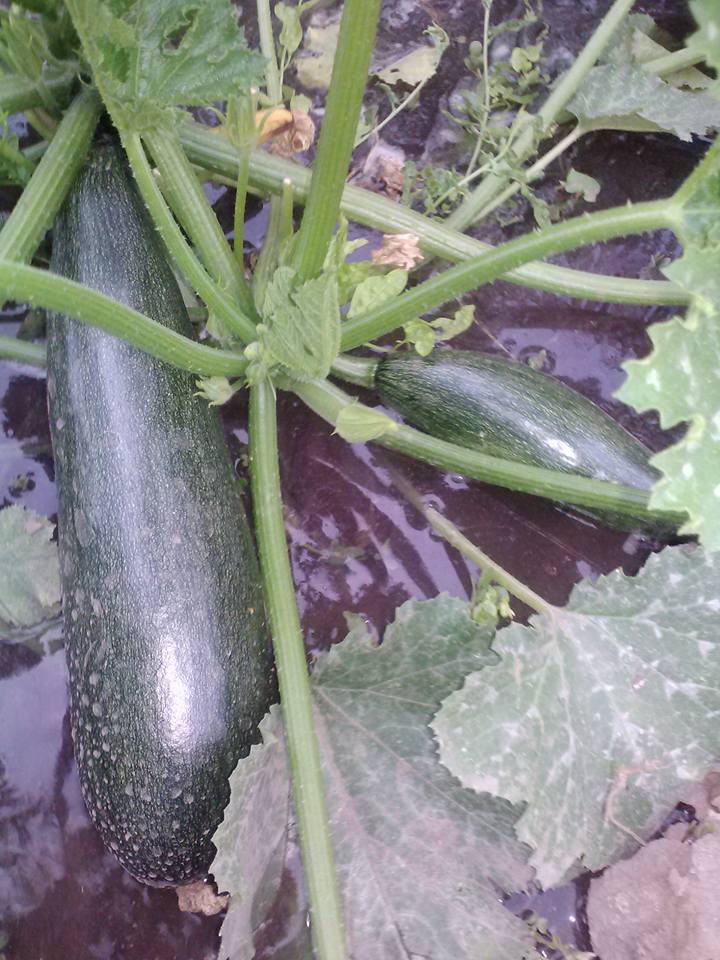 -Zucchini, I have come to believe, is one of the most versatile and delicious vegetables. Whether grilled, sautéed, fresh or shredded, it is fantastic. Use a spiralizer to create noodles to replace spaghetti. Shred it to use in breads and muffins. Grill it on your BBQ. The possibilities are endless!
-Roasted vegetables are quite delicious. Chop onions, potatoes, turnips, parsnips, beets, yams, sweet potatoes, and squash of any variety into one inch pieces. Toss them with a little olive oil and a few seasonings like salt, pepper, chili powder, paprika, or whatever you like. Roast in the oven until tender-crisp. Voila! Great side dish for any meal. For a complete meal in itself: wash and cut an acorn squash in half. Clean out the seeds, and add a little butter to the hollow. Roast in the oven until nice and tender. Fill the hollow with taco meat, sloppy joe meat, or some other meat. Sprinkle with cheese and return to the oven until warm through and cheese is melted. Excellent way to get your veggies in! One of my personal favorite dishes.
-Another family favorite is homemade fries or potato wedges. All variety of potato works, they just have slightly different flavors. I love to take a sweet potato, peel and chop into fry-like shape. Toss with olive oil, salt, pepper, and garlic. Spread on a greased cookie sheet. Bake in the oven for about 25 minutes at 400 F. Stir them about half-way through. Great side dish to have with hamburgers or anything else!
As you can see, I love my fresh fruits and veggies! Easy to use and great tasting!

Brenda Lower
Monthly Newsletter Contributor since 2015
Email the author! brenda@dvo.com
---
Join the Cook'n Club and get newsletter articles like this each week!