The Clementine Problem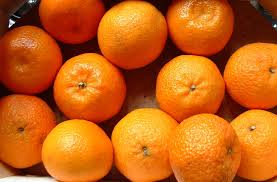 Every time I walk past the produce isle in Costco, I spy the big boxes/bags of clementines. I absolutely LOVE clementines, but always refrain from buying. Why? Because my husband and I can never get through a whole box without them rotting…
Does anyone else have this problem?
If you do, you can thank me because I did some detective work. I found some great recipes where you can use your clementeines before they go bad. Save some money, eat some fruit. Sounds pretty good to me!
Below includes recipes for an entrée, salad, smoothie and dessert. Enjoy the recipes and comment below if you have some of your own!
MARINATED CHICKEN SKEWERS WITH CLEMENTINE SALSA
Serves 4. Total Time: about 45 minutes.
Ingredients:
For the skewers:
1 1/2 pounds skinless, boneless chicken breasts or thighs, cut into 1 1/2 inch pieces
1/4 cup + 2 T chopped fresh cilantro
1/4 cup plain whole-milk yogurt
1 T grapeseed or other neutral-tasting oil
2 garlic cloves, coarsely chopped
1 tsp ground coriander
1 tsp turmeric
For the salsa:
7-8 clementines
1 T lemon juice
1/2 of an English cucumber, finely chopped
3 T thinly sliced green onions, divided
1 serrano chile, seeded (optional) and finely chopped
pinch of salt
Directions:
Place chicken in a bowl and season with salt and pepper. In the bowl of a small food processor puree 1/4 cup cilantro, yogurt, oil, garlic, coriander, and turmeric. Pour marinade over chicken, and toss to coat. Let it marinate at room temperature for 20-30 minutes. If you choose to do this ahead of time, simply chill until ready to use and let it stand at room temperature for 30 minutes before continuing.
Meanwhile, prepare the salsa by cutting the peel and white pith from the clementines; discard scraps. Cut between membranes to remove clementine segments. Chop segments and place into a bowl. Try not to get too much of the clementine juice in the bowl. (If this seems tedious to you, just peel the clementines like you normally would and chop up the segments.) Add chopped cucumber, 2 T of the scallions, lemon juice, and chile to the bowl. Mix well and season with a pinch of salt. Set aside.
Preheat oven broiler or BBQ grill. Thread chicken pieces onto skewers and transfer to a foil-lined baking sheet (if broiling). Broil (or grill), turning once, watching closely to prevent burning. Chicken should be cooked in about 10 minutes. Transfer skewers to a serving platter and top with salsa. Garnish with 2 T cilantro and 1 T chopped scallions.
Add Recipe to Cook'n
http://www.perrysplate.com/2012/01/marinated-chicken-skewers-with-clementine-salsa.html
WINTER SALAD WITH CLEMENTINE DRESSING
Ingredients:
For the Dressing:
¼ cup clementine juice (from about 2 clementines)
1 tablespoon honey
1 tablespoon red wine vinegar
¼ cup extra virgin olive oil
salt and pepper to taste
For the Salad:
1 head of red leaf lettuce, torn into bite sized pieces
½ cup roughly chopped fresh parsley
½ cup dried cranberries
3 clementines, peeled, segments separated and cut in half
½ cup candied walnuts
dressing to taste (there may be extra)
Directions:
For the Dressing:
Mix all ingredients together in a jar (shake shake shake!) or a small bowl (whisk whisk whisk!)
For the Salad:
Add all ingredients to a large bowl.
Add dressing and toss immediately before serving.
Add Recipe to Cook'n
http://www.rachelcooks.com/2013/02/07/winter-salad-with-clementine-dressing-and-vanilla-bean-candied-walnuts/
DREAMSICLE SMOOTHIE
Ingredients:
1 banana, peeled and frozen
3 clementines, peeled
¾ cup almond milk
2 tablespoons raw cashews
5 - 7 drops liquid vanilla stevia drops, or to taste
Instructions:
Blend banana, clementines, almond milk, cashews, and stevia until smooth. Serve immediately.
Makes one 12-ounce smoothie
Add Recipe to Cook'n
http://www.fortheloveoffoodblog.com/dreamsicle-smoothie/
CLEMENTINE CAKE
Baker and blogger, Erin Gleeson, presented the idea of pressing little unpeeled clementine "cuties" into cake batter before baking. What a fun idea! You can use any basic cake recipe, but she recommends something citrusy. For frosting, she drizzles cake with honey. Enjoy!
http://theforestfeast.com/post/46862233753/clementine-cake
Sources:
noshon.it
www.fortheloveoffoodblog.com
theforestfeast.com
www.rachelcooks.com
www.perrysplate.com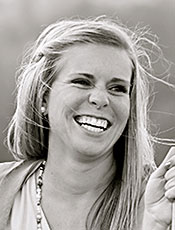 Bethany Bird
Monthly Newsletter Contributor since 2014
Email the author! bethany@dvo.com
---