Kitchen Remedy-What to do with the beautiful, but SOUR Cranberry?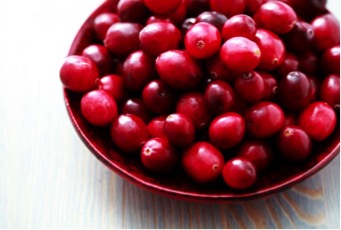 Well, to start off with, don't ever eat them plain or in a smoothie without lots of sugar!!! That was my introduction to eating Cranberries not in a sugar syrup or out of a can. Blerg!
Do, however, try to eat them more as they are super healthy! Some of the many benefits of eating cranberries are: lots of good vitamins and minerals, such as vitamin c and folate; lowering of cholesterol due to the high amount of antioxidants they contain; and helping fight off bad bacteria.
Since my first not-so-tasty, but funny experience (you should have seen my face!), I have learned some better ways to eat these lovely berries that are unique and taste a lot better! Do try some out!
They go in pretty much anything, or just plain! If you want to make your own rather than buy the expensive ones at the store, then check out this helpful link at http://www.wikihow.com/Dry-Cranberries
Cranberry sauce with honey, not sugar
I am currently not eating sugar, so I was super-excited over this recipe I found at http://www.wellness-and-workouts.com/easy-cranberry-sauce-recipe.html
This has been my favorite way to cook cranberries lately as I was tired of having my yummy, but runny, cranberry sauce get into my gravy at Thanksgiving.
Ingredients:
1/3 cup sugar
1 (1/4 ounce)package quick-rise yeast
1/2 teaspoon salt
3 to 3-1/2 cups all-purpose flour
1/2 cup water
1/2 cup milk
1/3 cup butter, cubed
*Note: one loaf of frozen bread dough from the store can be used instead if you want a quicker option.*
Filling:
1 cup chopped fresh or frozen cranberries
1/4 cup packed brown sugar
1/4 cup water
*Note: canned cranberry sauce also works well if you don't have the supplies to make fresh.*
1 tablespoon butter
1 tablespoon lemon juice
1/2 cup chopped walnuts, optional
Topping:
2 tablespoons all-purpose flour
2 tablespoons sugar
2 tablespoons cold butter, divided
Directions:
1. In a large bowl, mix sugar, yeast, salt and 1 cup flour. In a small saucepan, heat water, milk and butter to 120°-130°. Add to dry ingredients; beat on medium speed 2 minutes. Stir in enough remaining flour to form a soft dough.
2. Turn onto a floured surface; knead until smooth and elastic, about 6-8 minutes. Place in a greased bowl, turning once to grease the top. Cover with plastic wrap and let rise in a warm place until doubled, about 1 hour.
3. Meanwhile, in a small saucepan, combine cranberries, brown sugar and water. Cook over medium heat until cranberries are soft, about 15 minutes. Remove from heat; stir in butter, lemon juice and, if desired, walnuts. Cool.
4. Punch down dough. Turn onto a lightly floured surface; roll into a 20x10-in. rectangle. Spread filling to within 1/2 in. of edges. Roll up jelly-roll style, starting with a long side; pinch seam to seal. Transfer to a greased 9x5-in. loaf pan, arranging in a slight zigzag fashion to fit.
5. For topping, in a small bowl, combine flour and sugar; cut in 1 tablespoon butter until crumbly. Melt remaining butter; brush over dough. Sprinkle with crumb mixture. Cover with a towel; let rise in a warm place until doubled, about 40 minutes. Preheat oven to 350°.
6. Bake 40-45 minutes or until golden brown. Carefully remove from pan to a wire rack to cool. Yield: 1 loaf (16 slices).
Add Recipe to Cook'n
Confectioners' Sugar Icing (optional): Mix 3/4 cup confectioners' sugar and 1 tablespoon milk. Drizzle over cooled bread. Cranberry-Caramel Icing (optional): Combine 1-1/2 cups cranberry juice and a cinnamon stick in a small saucepan; bring to a boil. Cook until liquid is reduced to 1/2 cup. Reduce heat; remove cinnamon stick. Whisk in 1 cup Kraft caramel bits, 1/2 cup at a time, until melted. Remove from heat and stir in 1 tablespoon heavy whipping cream; cool. Drizzle over cooled bread.
**Note: Another idea we had for this recipe was to make cinnamon-style rolls instead of a loaf.**
This is a wonderful way to use up leftover cranberry sauce. For a super tasty recipe, go to http://www.tasteofhome.com/recipes/cranberry-almond-muffins
· Or, for a pretty option, sugar up those whole berries and eat them plain.
Sugared Cranberries and Orange Peel
Ingredients:
Several orange peel strips
1/3 cup fresh cranberries
1/2 cup sugar
Directions:
In a covered container, combine orange peel strips and cranberries. Sprinkle sugar over top; gently stir. Cover and refrigerate for 1 hour.
Sources:
http://www.nutrition-and-you.com/cranberries.html
Cranberry Swirl Bread-http://www.tasteofhome.com/recipes/cranberry-swirl-loaf
Sugared Cranberries and Orange Peel-http://www.tasteofhome.com/recipes/sugared-cranberries-and-orange-peel
Picture-http://www.redorbit.com/news/health/1112898393/cranberries-and-urinary-tract-infections-071613/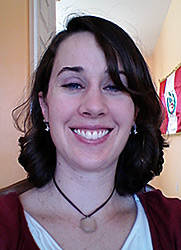 Elise Grant
Monthly Newsletter Contributor since 2014
Email the author! elise@dvo.com
---