Christmas Morning Happy Pancakes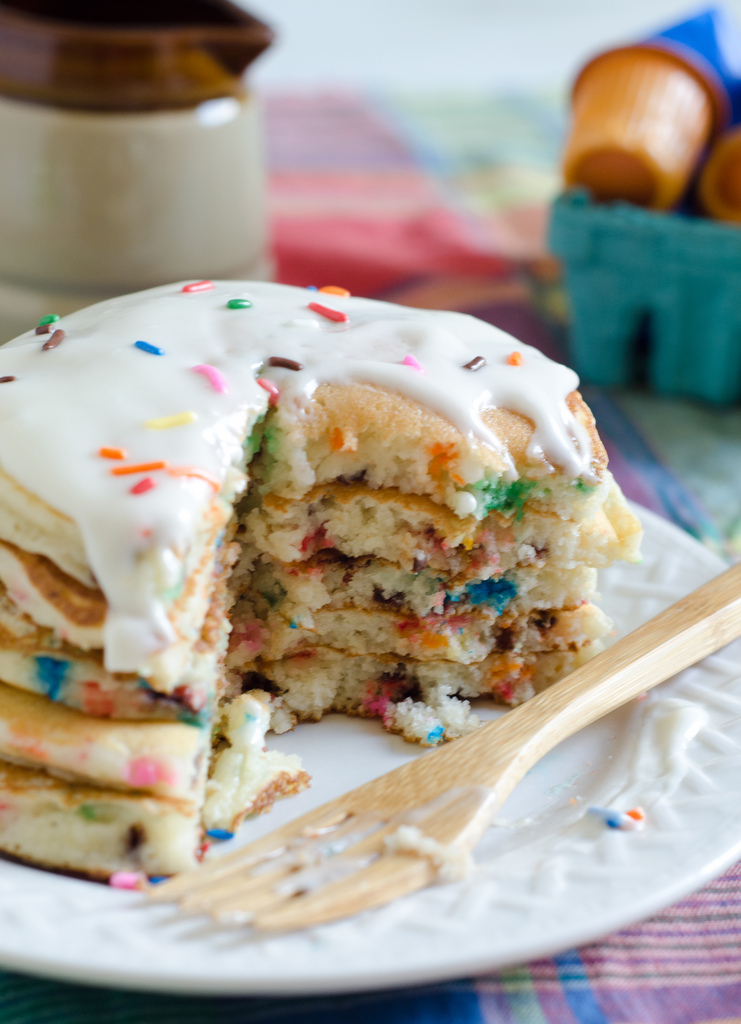 This article is inspired by some cute little people in my life. Kids who love pancakes and color and know that a little bit of sprinkles can fix anything. One day, during a particularly gloomy day we needed something warm in our bellies. With very little on hand I whipped up a batch of sprinkle pancakes and they made everyone happy. The Littles called them Happy Pancakes and were forever known as such. These also make a fun breakfast for birthdays.
Adding sprinkles to anything changes from the norm. With a simple pancake or waffle batter, and some sprinkles, you can make normal batter something special. Packing it up in a cellophane bag or jar with a cute ribbon is an easy, perfect, useful gift and great for busy Christmas mornings and tired adults.
You can use your favorite pancake or waffle batter recipe for Happy Pancakes. If gluten free batter is needed that's easy to do as well. If you need to cheat and use a baking mix, I won't tell anyone. I have found that it is best to use a batter recipe that doesn't require liquid additions beyond egg, milk or water, and oil in order to keep the recipe simple.
You will simply add all the dry ingredients to your container (try a mason jar, or cellophane bag), add several tablespoons of sprinkles or nonperils (these can often be found for a dollar a jar at dollar stores), and top with a cute bow or ribbon. The mix can be mixed, if you desire, or the sprinkles can be added on top, so they are well seen.
To your package, add a note or tag that includes directions of what to add, and how to cook. I measure out the amount the typical family would need for one breakfast, and add directions and ingredients specific to that amount of batter.
This is easy to change for different holidays, by changing the color of sprinkles used.
To make this an extra special gift, add an additional container of sprinkles and a can of whipped topping.
Whether you go with a pancake batter or a waffle batter, these make a fun, whimsical surprise that is perfect for Christmas morning perfect for Little people and big people alike. This gift is an inexpensive choice perfect for batch gifting, neighbor gifts and family gifts. They can be made quickly with ingredients found in most kitchens.
These might just start a new tradition. What traditions do you have in your home and kitchen for the holidays?

Sharon Ng
Monthly Newsletter Contributor since 2012
Email the author! sharon@dvo.com