Chilling out while Chilled Out, Freezing Pie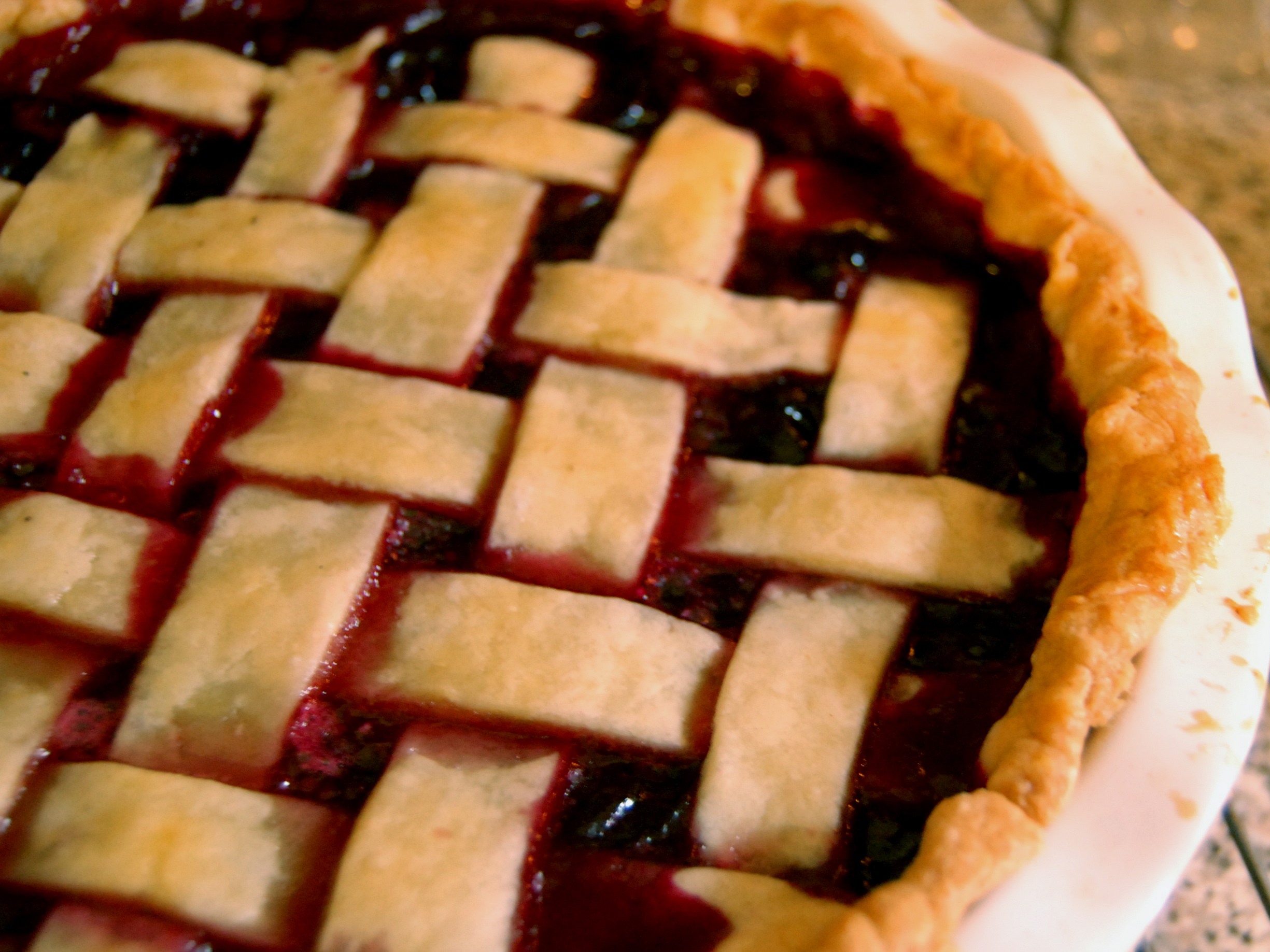 I am all for cutting corners (and stress) during busy Holiday meals, without cutting into the budget, and without cutting taste. One way that I have found to do this, is by cooking ahead when I can. Preparing desserts ahead of time are a great way to do that. I was told for years that you can't freeze a pie. I have tried it and I can tell you, that you CAN freeze pie, and it tastes just as awesome as fresh. Here are some tips to let you chill out while your freezer chills out that pie.
I prefer to freeze unbaked pie, you can freeze already baked pies and they turn out okay, but I think the frozen unbaked taste more fresh.
Meringue, eggy and custard pies don't freeze as well as other types.
Fruit pies including berry, apple and pumpkin freeze well, as do chocolate or pudding pies and nut and meat pies. This also works great for pot pies!
Use metal pans. Stoneware and porcelain may crack going from a freezer to an oven.
When preparing the pie (save yourself time and do multiple), I do the crusts, put the bottom crust into the pan, and chill, while allowing the rolled out top to set on a parchment sheet in the refrigerator as well. Prepare the filling and allow it to chill in the refrigerator as well. When both are cold assemble and put the top crust on the pie. Do not cut venting holes in the top of the pie at this time.
If you are doing a chocolate pudding pie, allow the pudding to cool right before it sets, and then dump into pie shell. Allow to chill before wrapping.
Wrap chilled pie in double layers of plastic wrap and then insert into ziptop bags.
To bake a frozen pie place the frozen pie (plastic wrap removed) directly into a preheated 425 degree oven. Bake for 15-20 minutes. Remove pie to cut necessary vent holes, and return to oven at the temperature indicated on recipe, and cook as directed.
If needed you can freeze pies, remove the pie tin, and place pie back in the freezer; freeing up the pan for another pie.
Now, wasn't that "easy as pie"?
Sources:
http://en.wikipedia.org/wiki/Grape_pie

Sharon Ng
Monthly Newsletter Contributor since 2012
Email the author! sharon@dvo.com