A Meal in a Jar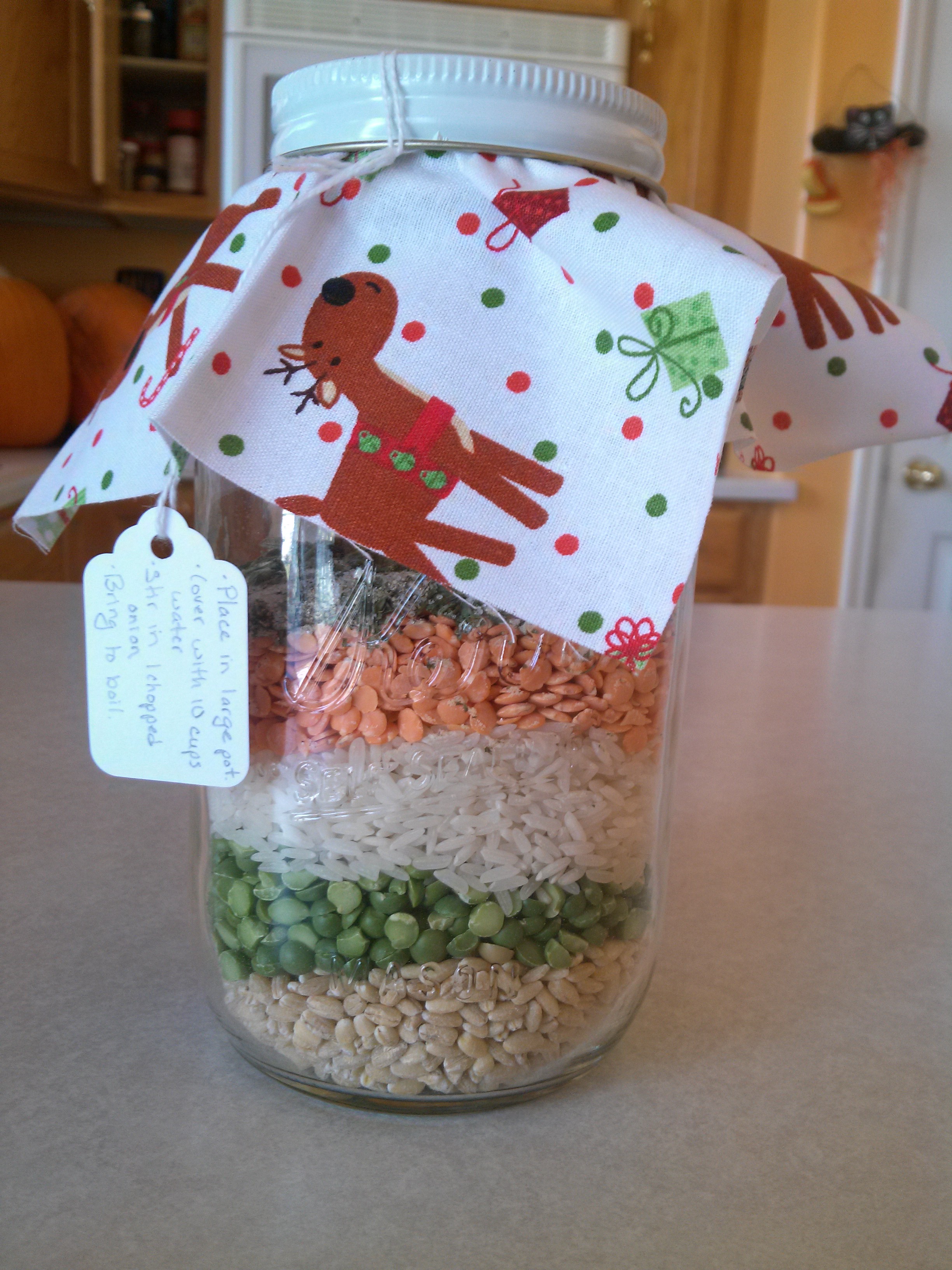 We all have times when we need to take a meal to someone else, give a gift at Christmas, or simply need a meal when we are in a hurry. However, we don't all like or can afford freezer meals or take-out. And I know a freezer meal is not such a great gift idea :0) So, my solution was Meals in a jar.
I had always thought that the recipes for food in a jar were cookies. You know the layer the flour and sugar and chocolate chips kinda thing. Silly, now that I know better, but there you have it. So, when I stumbled on a whole meal, or even part of a meal like cornbread in a jar, I was super excited! The reason I was so excited was because of babies. Yes, babies. You see, it seems like every married cousin or sister-in-law I have, had a baby recently. Yeah! On the downside, we live an hour away from anyone and taking in a hot meal was out of the question... or so I thought. Enter a cute Mason Jar with dried soup in it! Now I can make these ahead of time and give them away when we are nearby without worrying about whether the food will get cold or if we can catch them at home.
Now, say no-one is having babies around you...bummer. However, your neighbor loves to see you but can't have a plate of your yummy home-made sugar cookies....hmm. Now you can give them a nice, healthy meal instead! What I also like about a meal in a jar is that they are quick and easy to make.
Speaking of being super-easy to make, these make great gifts for your own family. We have recently been doing 72-hour kits and we have been looking for dried meals to put in our kits. These meals can also be put in ziplock baggies or vacuumed-sealed, making it easier for storage. More practically speaking though, these meals are great to make ahead of time for those crazy days we all get. So, when it gets crazy, just grab a jar and cook up a healthy meal with little fuss.
To make a basic soup-in-a-jar recipe, place the ingredients that cook for the same time in the jar in a layer. Save out the faster cooking items, like pasta, in a bag and place on top of the other ingredients. You can also place the seasonings in a bag to help keep them fresh for longer, so your soup doesn't end up being bland. And don't forget to add a tag with instructions on how to cook the meal and if there are ingredients they need from their own kitchen.
I hope you enjoy the recipe, and whether it is for you or someone else, you can rest easy knowing that it's healthy, easy, and economical.
Add Recipe to Cook'n
Want more meal in a jar recipes in Cook'n? Simply use the Search icon to find the recipes you like and then click on the Capture Internet Recipe icon to the right of the search icon.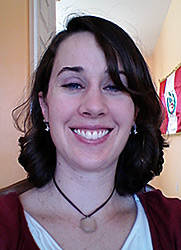 Elise Grant
Monthly Newsletter Contributor since 2014
Email the author! elise@dvo.com
---