Mom-Mom's Sugar Cookie Cutouts with Glaze
---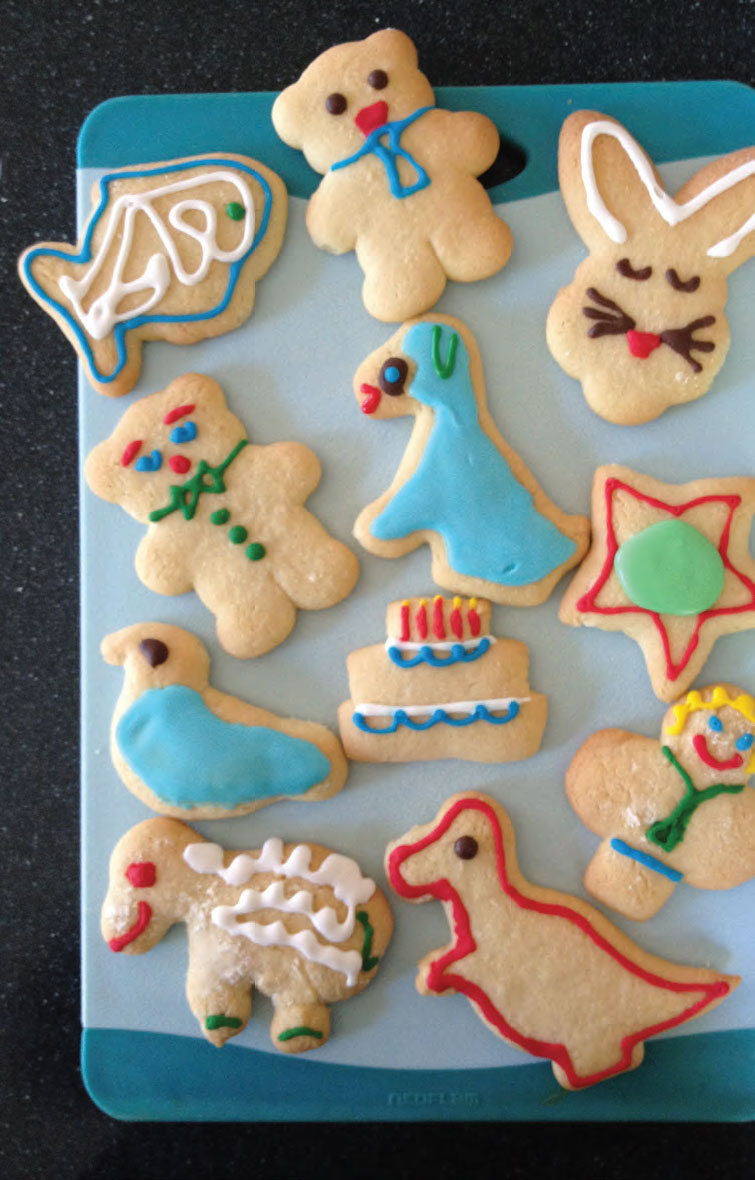 Serves: 5
Total Calories: 576
Yield: 1 1/2-2 dozen cookies
Prep time:
Cook time:
Total time:

For Cookies:
Sift flour, cream of tartar, baking soda, and salt into a bowl. In another bowl, add sugar, oil, and eggs; beat until smooth. Add vanilla; mix thoroughly. Gradually add flour mixture to sugar mixture, beating after each addition. Chill dough until it can be easily handled, 3–4 hours.

Grease cookie sheets. Heat oven to 375°. Roll dough out, 1/2 at a time, on lightly floured table top to 1/4-inch thickness. Use cutters to make cookies; dip cutters into flour to keep them from sticking. Place onto cookie sheets and bake at 375° for 10–12 minutes. Put on racks to cool. Frost with Glaze when cool.

For Glaze:
Mix powdered sugar and milk until smooth and of frosting consistency, adding a few more drops of milk, if needed. Glaze hardens as it stands. You may want to add different colors of food coloring to each 3/4 cup Glaze that you make.

Editor's Extra: If dough gets soft and sticky while cutting into shapes, chill, then rework.