Chips of Chocolate Peanut Butter Cake
---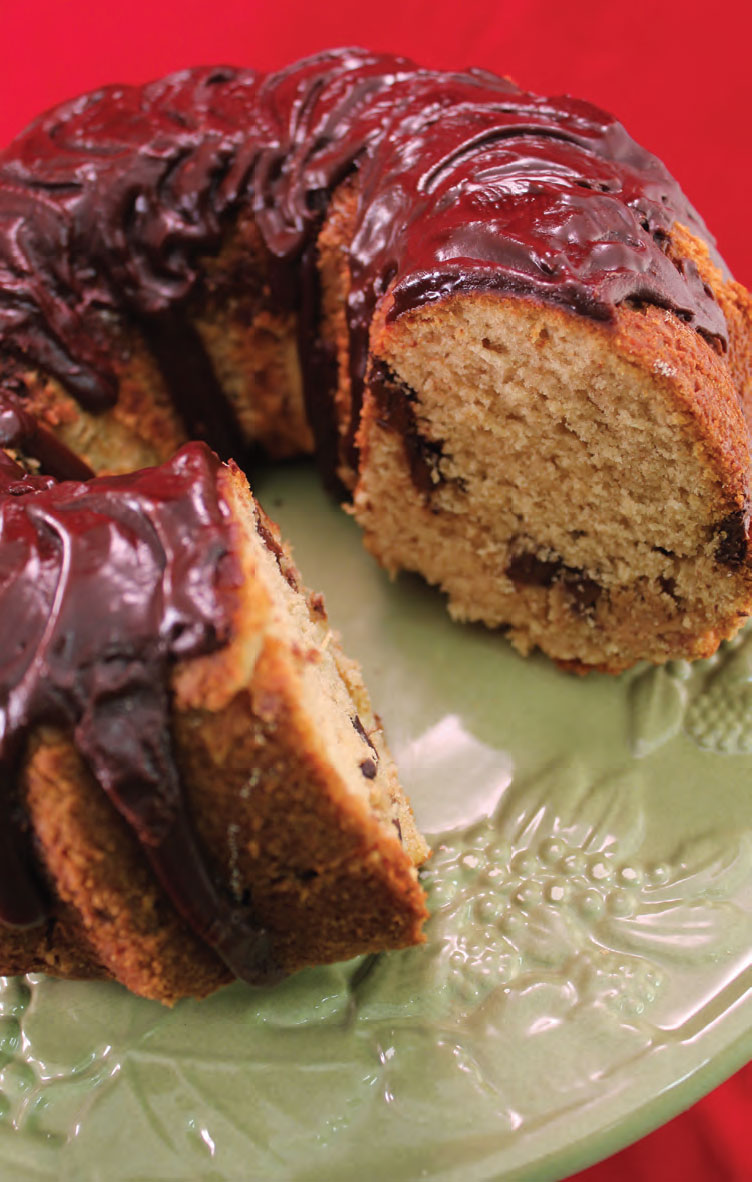 Serves: 16
Total Calories: 257
Prep time:
Cook time:
Total time:

In large bowl, blend first 4 ingredients at low speed until crumbly. Reserve 1 cup. Add remaining ingredients (except chocolate chips) to crumb mixture. Blend at low speed, then beat 3 minutes. Pour 2 1/2 cups batter into greased Bundt pan. Sprinkle with chips and reserved crumb mixture. Spread remaining batter over this. Bake for 55–65 minutes at 350°. Cool completely.

For Glaze:
Combine first 3 ingredients in saucepan, and heat on low until melted. Beat in sugar. Drizzle on cake.


The sign of a good recipe is a repeat performance. Lest you forget which recipe you tried and liked, write a date and a comment in your cookbook above the recipe. And/or put a sticky note or tab on the page to easily get back to it. Serious cooks have a notebook or computer program with chapters like cakes, pies, etc., where you can list recipe title, book, and page number. Works for me.