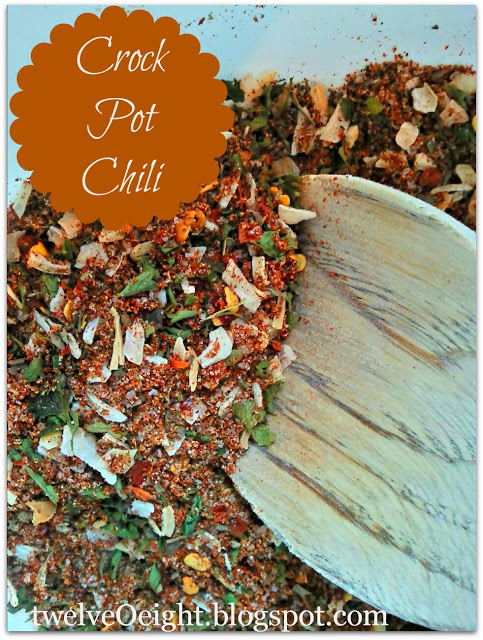 This is a great alternative to store bought chili seasoning because it cuts out some of the additives and fillers that are contained in store bought. Also, this seasoning mix contains no gluten (though you should always double check your ingredients, just in case some gluten is snuck in).

I have included a crockpot chili recipe that goes with the chili seasoning, however, you can use the seasoning as you would store bought.

Store this Chili Seasoning in a glass airtight container. Do not store it in a plastic bag—I have had spices leach out of the plastic (and stain my shelves).