This No-Bake Strawberry Dessert Will Be Your New Go-To This Summer
This time of year I find myself just as excited as a college girl, dorned in Ugg boots and a cozy sweater, waiting impatiently at the long Starbucks line for the first day that the pumpkin spice latte is available. This is how I feel about strawberry season.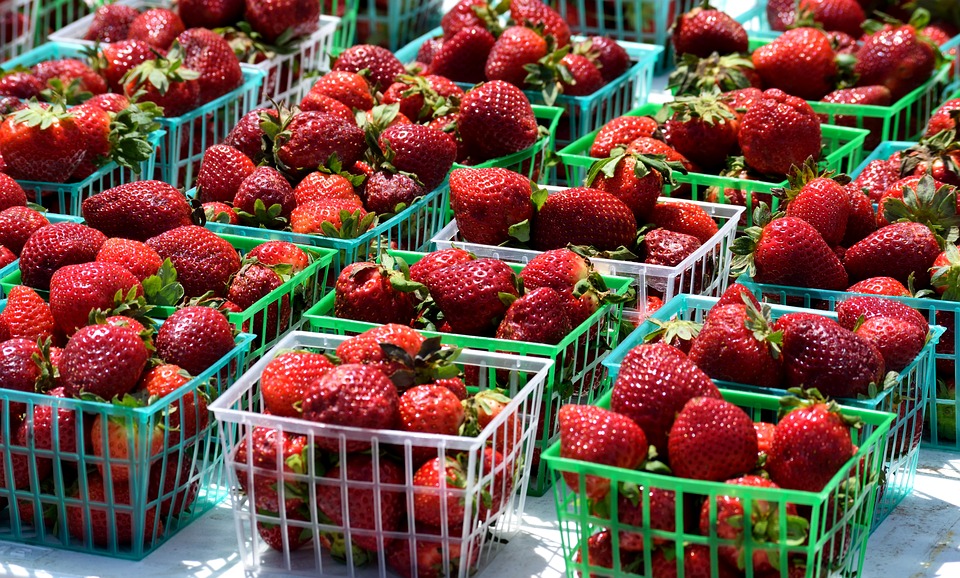 Only I am headed to the grocery store with my favorite red sundress, skipping through the produce section, grabbing the most delicious, in-season strawberries you've ever seen. Please excuse me if you bump into me because I'm obliviously taking up the whole aisle--I'm simply lost in a strawberry daydream. My eyes are extra sparkly because my head is dreaming of all the endless possibilities of different ways I can use the beloved berries, from shortcakes to pies; from birthday cakes to bars.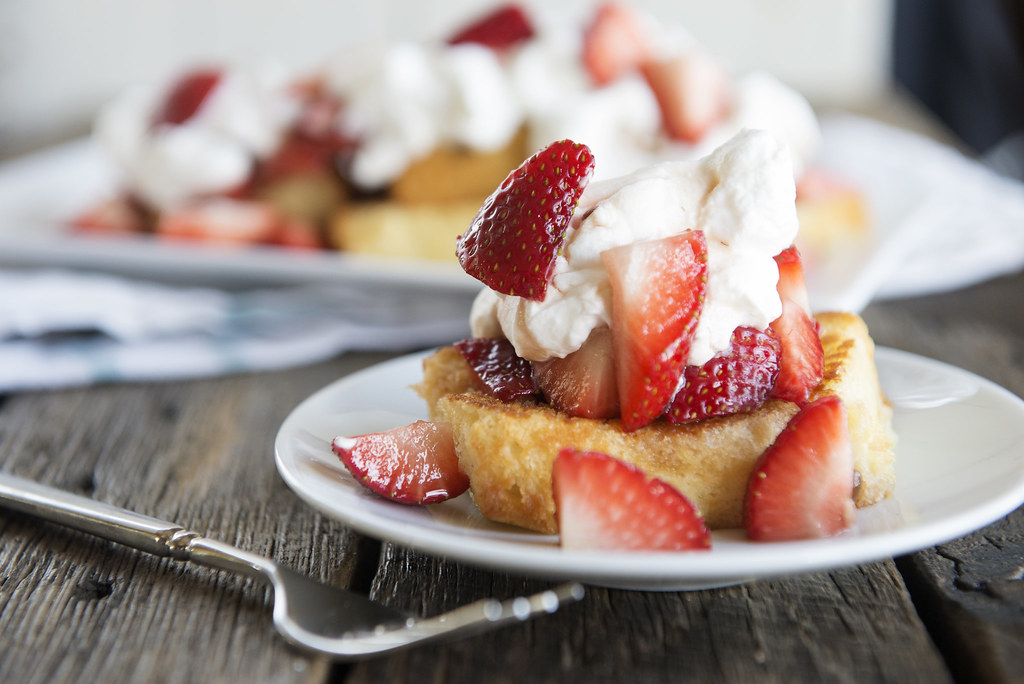 In my cart, besides a few pounds of perfect strawberries, you will find some graham crackers, cream cheese, whipped topping and powdered sugar. I'm sure you would agree that these ingredients are sure to add up to something scrumptious! And you would be right. You see, I'm delving into my trial recipe phase to find the best go-to dessert for backyard barbeques, summer picnics, potlucks, etc. I want to find the perfect strawberry dessert everyone will love.
First recipe on deck: no-bake strawberry lasagna. I am all about lasagnas in any form! My favorite meal my whole life has been lasagna. My sweet husband and daughter always keep that tradition alive by making me a chocolate lasagna for my "birthday cake" every year. It never disappoints. A chocolate lasagna is definitely perfect in late September, heck, any time of the year! But a strawberry lasagna is especially perfect for May and the coming summer months.
I absolutely loved this dessert and will be making it time and time again this summer. This is definitely my front-runner dessert for the coveted Fourth of July holiday festivities. We are yet to see if another strawberry dessert knocks her off her pedestal, but I doubt it! I hope you love this no-bake strawberry lasagna as much as I do.
No-Bake Strawberry Lasagna
Serving size:
10
Calories per serving:

107




Ingredients:
2 1/2
cups
graham
crackers
crumbs, divided
1
stick butter, melted
1
(8 ounce) package cream
cheese
, softened
1
cup
powdered sugar
2
(8 ounce) containers frozen whipped topping, thawed
1
(16 ounce) container fresh strawberries, divided
Directions:
In a medium bowl, combine 2 cups of graham cracker crumbs and melted butter.
Firmly press into a crust in the bottom of 9x13 glass or porcelain dish, let it chill in the freezer for about 10-15 minutes to firm up.
In a large bowl, combine the softened cream cheese, powdered sugar, and 1 container of the whipped topping. Stir well to combine. Spread the mixture evenly over the cooled crust.
Set 5-6 whole strawberries aside for decoration. Wash, hull, and slice remaining strawberries. Layer the berries evenly on top of the cream cheese mixture.
Top with the remaining container of whipped topping. Refrigerate for at least 2 hours, preferably overnight.
Top with the remaining whole and chopped strawberries, and sprinkle with graham cracker crumbs (you may not use it all), before serving.
*If your strawberries are not sweet enough, add the ¼ cup of sugar and 1 tablespoon of lemon juice in a bowl with your sliced strawberries. Mix well and set aside. Do not forget to drain the strawberries before you place them on.
Add Recipe to Cook'n
Sources:
www.flikr.com
www.maxpixel.net
www.sugarapron.com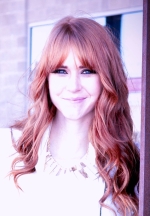 Mary Richardson
Weekly Newsletter Contributor since 2014
Email the author! mary@dvo.com