Thank The Teachers Before You Leave For Summer Break!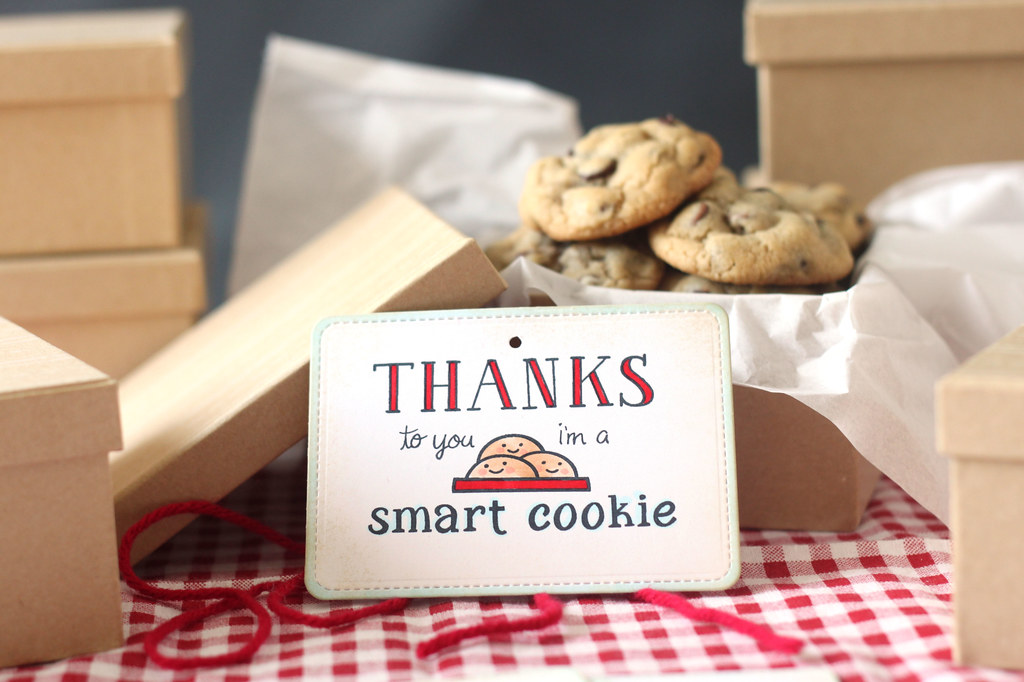 With summer right around the corner, we probably all have summer on the brain! But before we start planning our summer vacations and breaking out the sunscreen and swimsuits, we can't forget about our diligent teachers! They need to know how much we appreciate them, because being a teacher is certainly not for the faint of heart; and since they spend a huge portion of the day with our children, we certainly know that it's a very important job!
While there are are all sorts of possibilities when it comes to thanking your children's teachers, as masters of the kitchen and lovers of all things cooking and Cook'n we all know that food is the way to the heart, right? ;) Here are some easy ways to thank your teachers!
*Homemade cookies. Maybe it's my pregnancy cravings talking, but is there anything better than a fresh home-baked cookie? My mom recently introduced me to the most delicious homemade chocolate chip cookie, and it would be the perfect thank you! (Don't worry, I'll be sharing this recipe soon!).
*Candy Bars. Chocolate is always a safe bet- and you can get so creative with candy bars! "We think you are 'Grand'" (100 Grand Bars); "You are out of this world!" (Milky Way); "Thank you for your 'mounds' of effort this year!" (Mounds); "You definitely deserve a 'break' this summer!" (KitKat)- you could take this so many ways!
*Nuts. If you're looking for a less sugar-filled way to say thank you, nuts are a tasty way to do that! "We'd be 'nuts' if we didn't thank you!"
*Chips and Salsa. It's hard to top some really good salsa. If you have a good homemade recipe or a favorite storebrand, let your teacher know that they are "Nacho Average Teacher!"
*Popcorn. Boom Chicka Pop Kettle Corn is some of my favorite stuff ever! But you could stick with regular butter or even white cheddar or some other unique flavor. "Just wanted to 'pop' in and say thanks!"
*Muffins. Poppy seed muffins from Costco are some of my favorite ever- or you could always go with a homemade version of your favorite muffin to say thanks! "'Muffin' to do but say thank you!" "We would have learned 'muffin' without your help this year!"
*Donuts. Does anything say gratitude like a Krispy Kreme donut? "We 'donut' know what we would have done without you this year!"
With all these ideas, keep in mind that some teachers don't feel comfortable accepting homemade goodies, so it might be a good idea to ask your child's teacher if they'd prefer a gift card, or stick with something that is prepackaged (like candy bars or storebrand salsa). It could also depend on the relationship you have with your child's teacher- if you've been in the classroom a lot, chances are they'll probably be much more comfortable accepting a plate of homemade cookies than from someone who they've only met once or twice!
How are you planning on thanking the teachers in your life this year?
Sources:
https://www.flickr.com/photos/mom2sofia/14388034316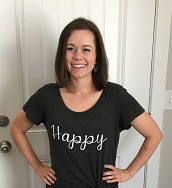 Camille Hoffmann
Weekly Newsletter Contributor since 2014
Email the author! camille@dvo.com