Try a Themed Dinner For More Fun with Food!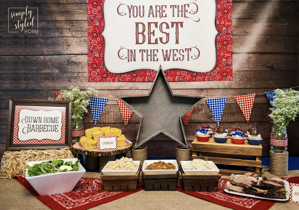 Themed dinners are such an easy way to create a special event and have more fun with food! Just think of all the possibilities (besides birthdays and holidays, I mean). Here's a short list of a few dinner themes I came up with, just to get the creative juices flowing:
Hello Spring!
Hello Summer!
Take Me Out to the Ballgame
The Movies
50's Diner
Under the Sea
Luau
Fondue Night
Bon Voyage!
Welcome Wagon (for new neighbors)
Family Heritage (focusing on the country your ancestors come from)
Evening in Paris
Western Cowboy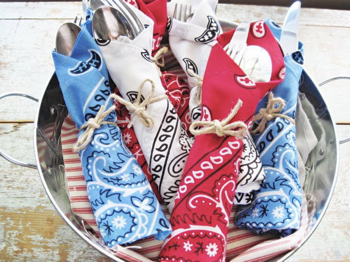 Now since it's approaching rodeo time in our state, I'm thinking it would be fun to hold a cowboy-themed dinner party prior to heading out to one of our favorite rodeos, the Lehi Round-Up. I think I'll fill a plastic-lined cowboy hat with chips for dipping and use inexpensive bandanas as place-setting napkins. A simple menu of baked beans and barbecued ribs suits the event, don't you think? And I found some cowboy-themed paper plates and cups at the dollar store—yahoo!
The warmer weather coming our way is perfect for holding a themed dinner because of the ability to hold it outside if your space is limited. So let's pick a theme and a date, choose your method of presentation, and have some fun!
In terms of presentation, most folks like the buffet approach if you're including guests. If this is your choice as well, here are a few tips for an easy and organized buffet: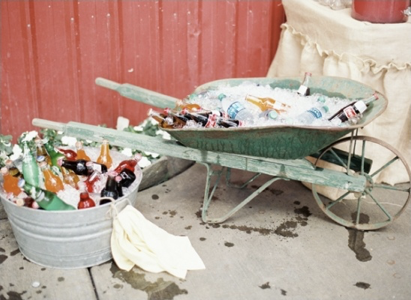 First, separate drinks from food. This is easiest to do it you simply have another, smaller table or area for them. We fill our vintage wheel barrow and washtub with ice, soda and bottled water. If using a table for drinks, then later it can also be used to display desserts.
Next, create a clear starting point. Folks seem to need obvious cues, so help your crowd—and discourage them from jumping into the middle of the buffet—by placing a stack of plates at the head of the table. And as far as arrangement goes, professional caterers will tell you that people usually pick up a plate with their left hand and serve with their right, so arrange your buffet accordingly.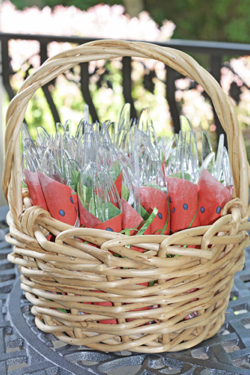 End the set-up with flatware rolled up inside a dinner napkin. This way, guests don't have to hold a plate and cutlery as they serve themselves.
And consider saving time when it comes to cleanup by going the disposable route. Today you can find so many themed choices at party and paper goods stores, that you can even save time in the decorating area as well.
And in closing, and back to my idea of a cowboy-themed dinner, here's the baked bean recipe I will use (easy but always yummy). While there are specific suggestions as to bean types, you can substitute whatever you have on hand. Lastly, if you have any ideas for themed dinners, please comment. We'd love to draw from your inspiration!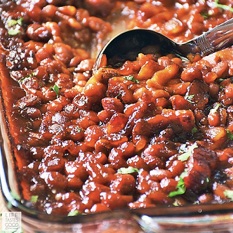 Cowboy-Favorite Baked Beans
Prep time:
Cook time:
Yield:
Serving size:
1
Calories per serving:

2,425.438




Ingredients:
1
(15-ounce) can
northern beans
(or use any type you'd like)
2
(15-ounce) cans
pinto beans
or pork and beans, drained
1
(15-ounce) can
kidney beans
8
slices
bacon
(or more…can you have too much bacon?)
1 1/4
cups
chopped
onions
3/4
cup
diced
red bell pepper
1/2
cup
brown sugar
1/2
cup
ketchup
1
tablespoon
Worcestershire sauce
2
teaspoons
yellow
mustard
Directions:
Mix beans together in a casserole dish. Set aside. Cook bacon and allow to cool. Crumble and cook onions and bell pepper in pan with some of the bacon grease. Remove onions and pepper when transparent and softened; stir into beans. Add bacon to bean mixture. In a large measuring cup add brown sugar, ketchup, Worcestershire sauce and mustard. Stir into bean mixture and bake at 375 degrees for 1 hour.

Recipe formatted with the Cook'n Recipe Software from DVO Enterprises.
Add Recipe to Cook'n
Sources:
www.simplystyledhome.com
www.brightsettings.com
www.weddingchicks.com
www.winnerdinners.com
www.ourlifetastesgood.com

Alice Osborne
Weekly Newsletter Contributor since 2006
Email the author! alice@dvo.com