3 Muffin Recipes To Freeze For On-The-Go Meals!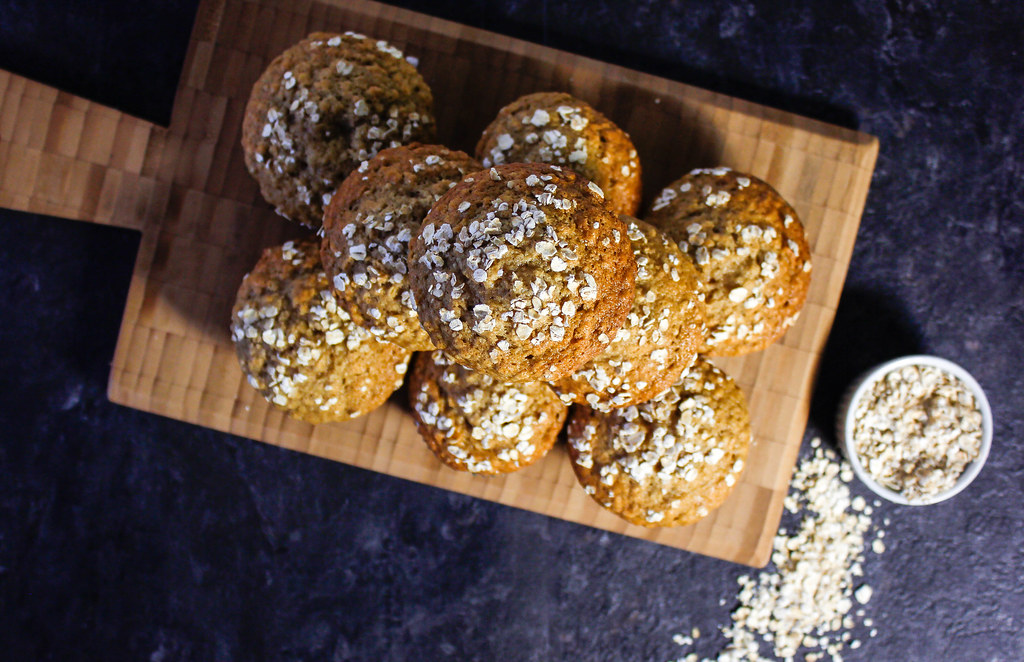 One of my kids' favorite meals is muffins. When we're really wanting to splurge, my family loves to get the giant muffins from Costco. Blueberry and chocolate are my kid's favorites, and I adore their poppyseed muffins!
But I don't always want to spend the money (or the calories!) on a giant Costco muffin. And I don't always have the time to bake muffins, or I'm not in the mood because it can make a big mess when all is said and done! But one of my favorite things to do is to make a big batch of muffins and freeze them! Muffins thaw out so well- you can't even tell they've been in the freezer. It also makes for a super easy breakfast, which is great for moms trying to get kids to school or activities, husbands trying to get out the door for work quickly, or just parents who are tired and don't want to think about breakfast! Just add some fruit and protein like a string cheese or Greek yogurt, and you've got a great breakfast!
And with summer just around the corner, muffins from the freezer would be a great snack to take to soccer games, swimming parties, camping trips, hiking adventures, fishing outings and all your various summer activities. Bake a few batches in the morning when it's not too hot, and you can freeze several for all your upcoming activity needs.
However, not all muffins are created equal. While most muffins definitely have plenty of sugar content, some have no additional nutrients to offer (I'm looking at you, chocolate muffin) and really are just cupcakes without the frosting! However, there are some healthier muffins that, while maybe still higher in sugar, have some other added health benefits, making you feel a little less guilty when you eat them ;). Here are 3 of my favorites that I wanted to share with you:
Basic banana muffins, spinach banana muffins, and bran muffins. These are all muffins I have made and are definitely kid-approved! And I have very picky kids, so you know these have to be ok ;). With all these recipes, you can make them as healthy or not as you want. Substituting wheat flour for white would definitely make them more nutritious, but you'll want to be careful not to overmix the batter or you'll have some very dry muffins. You can also substitute applesauce for the oil to make them a little less fatty, or almond milk with lemon juice for buttermilk to keep down the calories and fat as well.
Banana muffins are nothing new or special- but they're just so tasty! And a great way to use old bananas. This particular recipe is my go-to and even with forgetting the baking soda they've always turned out great. Simple and foolproof and easily adaptable!
Basic Banana Muffins Recipe
Easy and delicious!
Prep time:
Cook time:
Yield:
12 servings
Serving size:
12
Calories per serving:

169




Ingredients:
1 1/2
cups
all-purpose
flour
1
cup
sugar
1
teaspoon
baking soda
1/2
teaspoon
salt
3
medium ripe
bananas
1
large
egg
1/3
cup
vegetable oil
1
teaspoon
vanilla extract
Directions:
Directions

In a large bowl, combine dry ingredients. In another bowl, mash the bananas. Add egg, oil and vanilla; mix well. Stir into the dry ingredients just until moistened. Fill greased or paper-lined muffin cups half full. Bake at 375 for 18-22 minutes or until a toothpick inserted near the center comes out clean. Cool for 10 minutes; remove from pan to a wire rack to cool completely. Yield: 1 dozen.

*We forgot the baking soda once, and they turned out super dense and chewy! Not a bad way to go!

Originally published as Basic Banana Muffins in Taste of Home December/January 1998, p14


Add Recipe to Cook'n
Spinach banana muffins. Here me out on this one ;). My kids were pretty skeptical when they saw me filling the blender full of spinach, but they ended up loving these muffins! They turn out such a fun green color (though the green won't be as bright if you use wheat flour- but still green enough to be satisfactory for the kids!). I also love how much spinach is in this recipe! You may be eating sugar for breakfast, but at least you're getting a serving of banana and spinach as well!
All-Natural Green Muffins
A great way to sneak in some extra nutrition in a fun way! Perfect for St. Patrick's Day!
Prep time:
Cook time:
Yield:
16-18 muffins
Serving size:
18
Calories per serving:

122




Ingredients:
2 1/2
cups
(12.5 ounces) white whole wheat
flour
2
teaspoons
baking powder
1/2
teaspoon
baking soda
1/2
teaspoon
salt
1
large
egg
3/4
cup
(5.5 ounces) granulated
sugar
3/4
cup
buttermilk
1/4
cup
vegetable oil
or melted coconut oil
1
teaspoon
vanilla extract
6
ounces
baby
spinach
2
very ripe
bananas
(about 8 ounces unpeeled/3/4 cup mashed)
Directions:
Preheat the oven to 350 degrees F. Line two 12-cup muffin tins with paper liners or grease with nonstick cooking spray (the recipe makes between 16-18 muffins).
In a medium bowl, whisk together the flour, baking powder, baking soda, and salt. Set aside.
In a blender, add the egg, sugar, buttermilk, oil, vanilla, spinach and bananas.
Blend until pureed and smooth.
Pour the spinach mixture into the dry ingredients and mix just until combined. A few small dry streaks and lumps here and there are ok. Don't overmix or the muffins can be dry.
Scoop the batter into the prepared muffin tins, filling the cups about 2/3 full. I use my #20 cookie scoop to make this process easy as can be.
Bake for 15-18 minutes (increasing time as needed as each oven differs slightly in exact oven temperature) until the tops of the muffins spring back lightly to the touch and a toothpick inserted in the center comes out clean or with just a few moist crumbs.
Let the muffins cool for a few minutes in the pan; turn them out carefully onto a cooling rack to cool completely.
Source:
melskitchencafe.com

Recipe formatted with the Cook'n Recipe Software from DVO Enterprises.
Add Recipe to Cook'n
Bran muffins sound disgusting- but they're actually so good! Full of fiber, they're more nutritious than your typical muffin, and my kids LOVE these muffins. You can always add some fruit if you'd like to up the nutrition value a little bit, like raspberries or blueberries.
Bran Muffins
These are kid-friendly, tasty and healthier than your average muffin!
Prep time:
Cook time:
Yield:
Serving size:
24
Calories per serving:

298




Ingredients:
2
cups
boiling
water
2
cups
All-
bran
cereal
4
cups
buttermilk
4
eggs
3
cups
sugar
3
teaspoons
baking soda
1
teaspoon
salt
1
cup
vegetable oil
5
cups
flour
2
cups
bran
2
cups
bran flakes
cereal
Directions:
Preheat oven to 400 degrees. Pour the 2 cups boiling water over the 2 cups All-Bran. Add the buttermilk, eggs, sugar, soda, salt, and oil. Stir and mix well. Add flour, bran, and cereal; fold in quickly but gently. Bake in greased and floured muffin tins (or use muffin liners) for 16-18 minutes. Store, covered, in fridge up to 1 week.
*These make a lot! They're super tasty with butter!

Recipe formatted with the Cook'n Recipe Software from DVO Enterprises.
Add Recipe to Cook'n
Muffins are a great make-ahead breakfast or snack, and they can be as nutritious or sweet as you want them to be! Try these recipes and tweak them for your needs!
Sources:
https://www.flickr.com/photos/30478819@N08/37002377701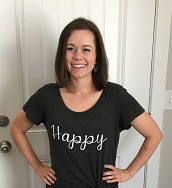 Camille Hoffmann
Weekly Newsletter Contributor since 2014
Email the author! camille@dvo.com