10 More Secret Ingredients
Shhhhhh…….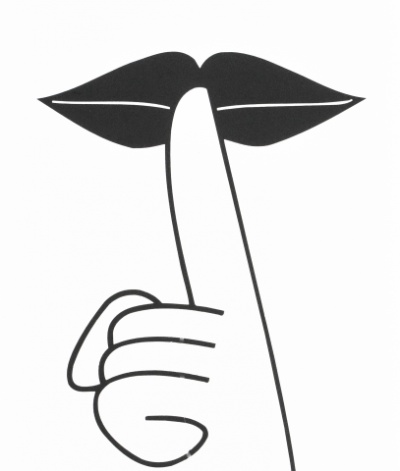 Hello Cook'n Readers!
I found an article with the secret ingredient that 50 great Chefs use to make their dishes amazing!
I am going to spotlight 10 secret ingredients and 10 Chefs in the next 5 weekly newsletters. Don't you just LOVE being part of the Premium Subscription plan and receive the weekly newsletter?!
Enjoy the following 10 secret ingredients and be sure and try them in your recipes!
10 More Secret Ingredients
Great chefs tell what makes their dishes pop.
11. Citric Acid
Naturally occurs in citrus fruits and is available in powder form. A tiny amount does wonders to heighten the flavor of any preparation containing fruit; it provides the sour element without any additional flavors and won't dilute the product as lemon juice would. It can be used in buttercream, mousses and jams.
Ron Ben-Israel
Sweet Genius

12. Creole Seasoning
It's my best friend in the kitchen. It's the perfect blend of salt, peppers and other herbs and spices and makes for a one-stop seasoning shop.
Emeril Lagasse
The Originals with Emeril

13. Croutons
I love transforming less-than-fresh bread into crispy seasoned croutons or breadcrumbs and putting them on pasta or salads for crunch. Rye or cornbread croutons are especially good on bacony beans.
Mary Sue Milliken
Border Grill, Los Angeles

14. Dijon Mustard
It's a tasty sandwich topping but also the best emulsifier for sauces and dressings. When something needs zing, I go for Dijon mustard.
Jeff Mauro
Sandwich King

15. Dill
I always add fresh dill to the mix of fresh herbs in lobster dishes — it really enhances the flavors. It's also great paired with beets, and when making egg salad, it's the only other ingredient you ever really need besides mayonnaise and salt.
Bill Telepan
Telepan, New York City

16. Espelette Pepper
This chile pepper comes from a small region in France and gives food a nice, spicy flavor but not too much heat. I especially like to use it with salmon: I marinate the fish with cocoa nibs, Espelette pepper powder and salt.
Jacques Torres
Jacques Torres Chocolate, multiple locations

17. Fish Sauce
Fish sauce injects serious flavor into any dish where garlic plays a key role. I use it in Caesar dressing, in several spicy dipping sauces and in roasted tomato preparations. I can't live without it.
Rick Moonen
RM Seafood, Las Vegas

18. French's Yellow Mustard
There is no substitute for French's — I use it in chow-chows and relishes. I make tons of mustard, but I always keep store-bought around.
John Currence
City Grocery, Oxford, MS

19. Garlic, Ginger and Green Onion Paste
When I started at Chinois many years ago, my secret weapon was a blend of 1 tablespoon of chopped ginger, 1 1/2 tablespoons of chopped garlic and 3 minced green onions mixed into a rough paste. I would add it to almost every dish, like sautéed chicken and vegetables or scallion pancakes.
Wolfgang Puck
Wolfgang Puck at Hotel Bel-Air and Spago, Los Angeles

20. Gulf Shrimp
The flesh of Gulf shrimp have a subtle, sweet and briny taste, but I also cook down the shrimp heads to extract the beautiful nutty flavor; I use the broth to make bisques and sauces come alive.
John Besh
August, New Orleans
.....10 more coming with the next weekly newsletter – stay tuned!