7 Unique Ways to Use Avocados!
By now we all know that eating a diet containing plenty of fruits and vegetables of all kinds has long been associated with a reduced risk of many lifestyle-related health conditions. Research shows that a predominantly plant-based diet that includes foods such as avocados can help to decrease the risk of obesity, diabetes, heart disease, and overall mortality while promoting a healthy complexion and hair, increased energy, and overall lower weight.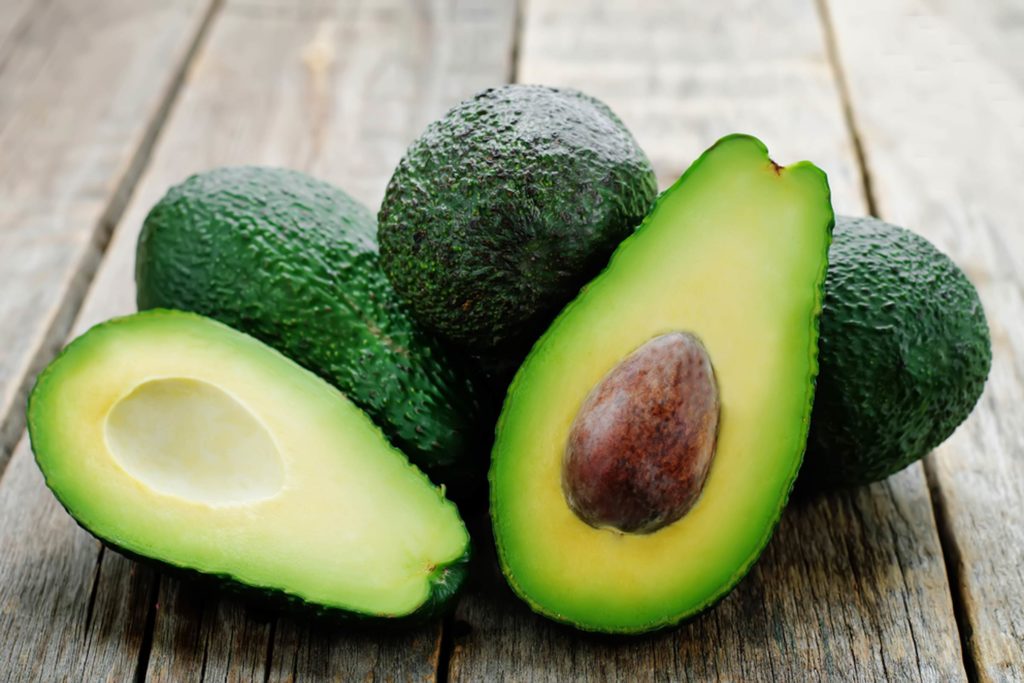 So let's look at the avocado, up close and personal. So what, exactly, makes this pear-shaped berry (yes, that's right!) such a super food? It's just crammed with nutrition! With less than a gram of sugar and almost 3 grams of fiber, the avocado is a great source of vitamins C, E, K, and B-6, as well as riboflavin, niacin, folate, pantothenic acid, magnesium, and potassium. Avocados also provide lutein, beta-carotene, and omega-3 fatty acids. And they offer all of this in abundance.
I've talked about them before (making chocolate mousse with them, for instance) because to me they're the darling of the produce section. While guacamole is arguably the most popular way to eat avocado, you can also puree and toss with pasta, and substitute for butter or oil in your favorite baked good recipes.
But beyond these ideas, consider 7 more unique ways to use your avocados: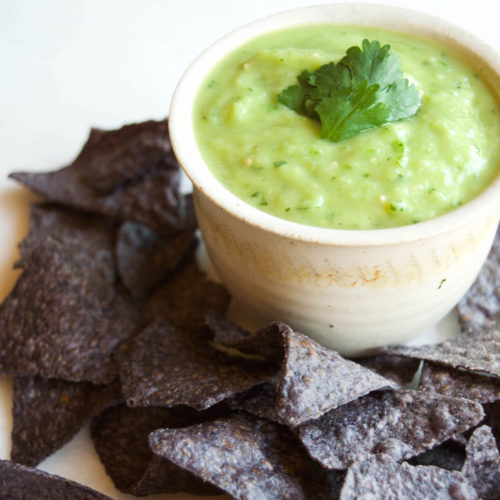 Avocado Salsa Verde.
I recently found this description of salsa on a great site, www.foodiecrush.com. "Salsas are like sandwiches and come in all sorts of different flavor profiles. Some are spicy. Some are sweet." And I would add that its flavor profile is left only to your imagination. The avocado salsa shows up with a unique, creamy taste, and it skips the typical spicy Mexican chile flavors (and by the way, there's no garlic in sight).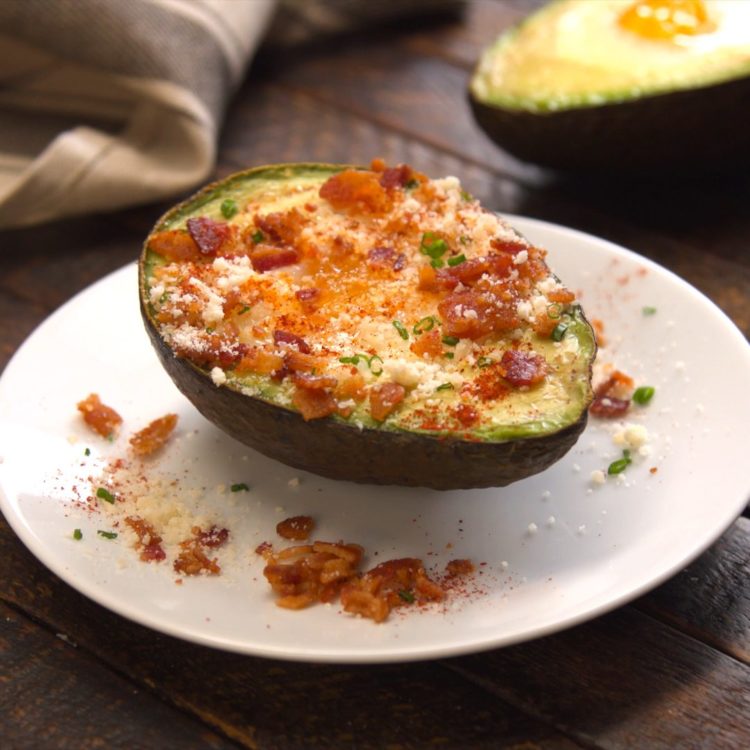 Baked Eggs in Avocados.
My oh my, is all I can say! Top your stuffed avocado with crispy bacon, Parmesan cheese, smoked paprika, and chives for an easy, wholesome, high protein breakfast. I first found this idea on another favorite site, www.tiphero.com. These folks explained an important detail to making these: "Some recipes for avocado baked eggs have you just take out the pit and plop in an egg. But the truth is that although the flavors of eggs and avocado are made for each other, the two are not always a perfect match size-wise. Depending on whether you've got a carton of jumbo or regular eggs in your fridge, and also how big your avocado pit turns out to be, often the hole left behind by the pit is too small to hold all of the egg — and then you get a messy overflow situation that doesn't look nice or cook properly."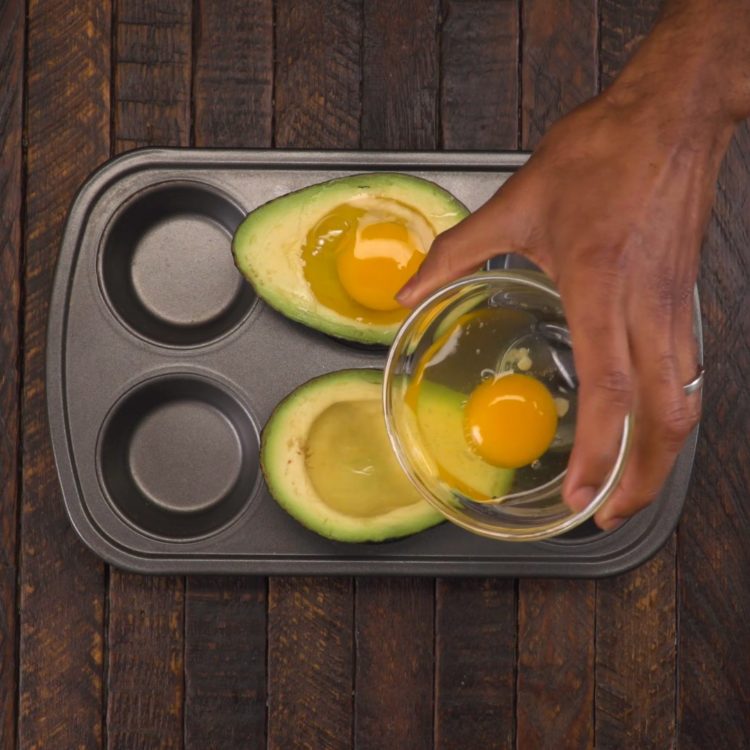 So they solved this problem by using a measuring spoon or melon baller to scoop out just a bit more of the green avocado flesh and that made the hole a little roomier for the egg. Then as the photo shows, they used a muffin pan to keep them in place when baking. From there all you need to do is those eggy avocado boats in the oven until they're done to your personal definition of breakfast perfection.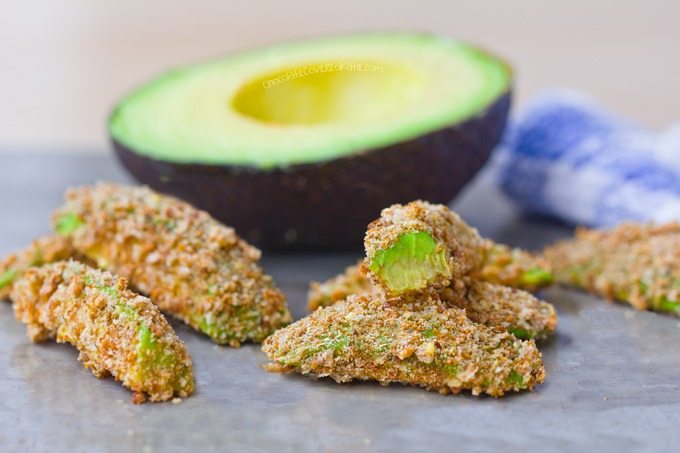 Avocado Fries.
These are not only crispy, they're
baked
! And they take only about 15 minutes to make. Here's the recipe from one of my favorite sites, www.chocolatecoveredkatie.com:
2 large or 4 small avocados, peeled and sliced
1/4 teaspoon garlic powder
1/4 teaspoon salt
1/4 cup whole grain flour
1/2 cup milk of choice
1 cup breadcrumbs (Panko is a good choice)
Preheat oven to 420 F. Grease a baking sheet, and set aside. Combine the garlic, salt, and flour in a shallow dish. Add the milk to a separate shallow dish. Coat each avocado slice in flour, then dip in the milk. Sprinkle breadcrumbs over each slice, pressing down lightly until the crumbs stick. Place on the baking tray. Bake 15-18 minutes, or until golden. Store leftovers in the fridge 2-3 days. This recipe serves 2 to 3 people, so for a larger batch, just double the recipe.
Add Recipe to Cook'n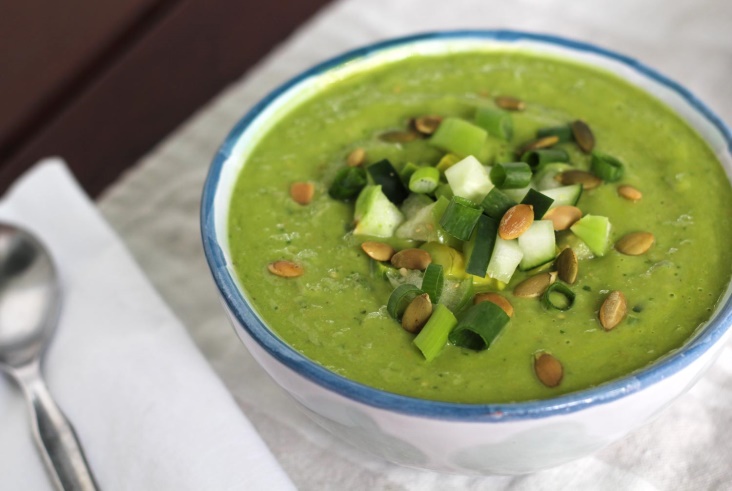 Avocado Gazpacho.
For this delicious cold soup, use your favorite recipe and your blender. Add add 3 or 4 avocados and garnish with a few of the chopped veggies included in the base. Yum!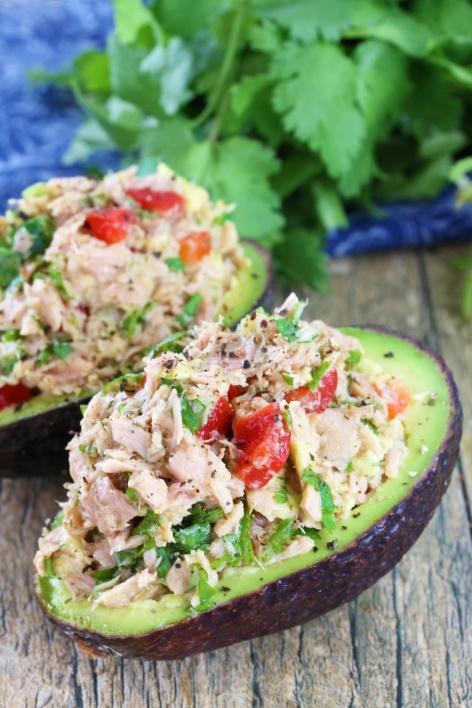 Tuna-Stuffed Avocado.
We probably all have a favorite tuna salad recipe. Fill your avocados with it! Tuna and avocado make a delicious flavor blend.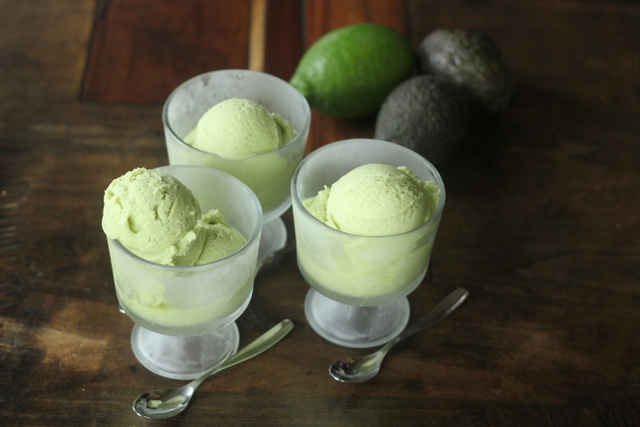 Avocado Sorbet.
This is a favorite weight loss recipe for Maria, of www.mariamindbodyhealth.com. She uses a high-powered blender and blends 2 avocados with 2 cups dairy alternative milk. She adds ¾ cup of a healthy sweetener, 2 tablespoons of lime juice, 1 teaspoon mango extract (she says any extract is fine), and ½ teaspoon of sea salt. Pour it all into a container and freeze.
Finally, one more idea from Clotilde, a Parisian food writer and author of the books Chocolate & Zucchini and Tasting Paris. It is one of the signature dishes at vegan restaurant Le Potager de Charlotte in Paris. The yolk is made of turmeric-yellow hummus, and toasted squash seeds add a nice crunch. I'm the Deviled Egg Queen in our family, but I can see it's time to branch out; I'll be giving this a try for sure!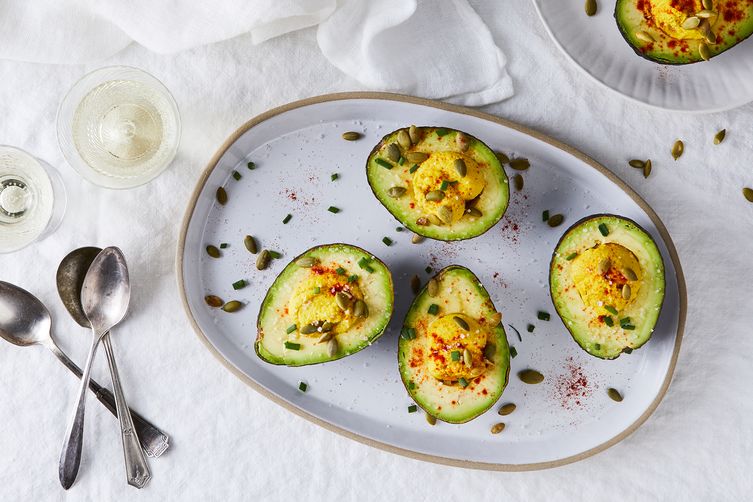 DEVILED AVOCADOS
(serves 8)
1 (15 oz.) can chickpeas, rinsed and drained
2 teaspoons sesame tahini
1 clove garlic
1 teaspoon ground turmeric
Fine sea salt, to taste
¼ teaspoon freshly ground black pepper
2 tablespoons freshly squeezed lemon juice, or more to taste
2 tablespoons olive oil
4 avocados (about 6 oz. each), halved and pitted
1 teaspoon smoked or regular paprika
Fleur de sel, for serving
½ cup shelled pumpkin seeds, toasted
3 tablespoons finely chopped chives
In a food processor, process the chickpeas, tahini, garlic, turmeric, 1 teaspoon salt, the pepper, lemon juice, oil, and 3 tablespoons of water until smooth.

Add a little more water, tablespoon by tablespoon, as needed until creamy but scoopable.

Taste and add more salt or lemon juice as needed.

Scoop 2 rounded tablespoons of hummus into each avocado "whole," as for deviled eggs.

Arrange on a serving platter. Sprinkle with paprika, fleur de sel, pumpkin seeds, and chives.
Add Recipe to Cook'n
Sources:
www.rd.com
www.gethealthyu.com
www.tiphero.com
www.chocolatecoveredkatie.com
www.suwaneerose.com
www.thestayathomechef.com
www.mariamindbodyhealth.com
www.food52.com

Alice Osborne
Weekly Newsletter Contributor since 2006
Email the author! alice@dvo.com