Buffalo Chicken Variations That Will Have You Drooling
I may or may not be slightly addicted to buffalo chicken. Seriously, it's one of my favorite flavor combinations! And the best part is there are so many ways to eat buffalo chicken!
*Chicken and Rice. The easiest meal ever! Just cook chicken in a crockpot with buffalo sauce and ranch seasoning, and when it's done, serve over brown rice. My hubby and I like to top it with diced avocado, and it's so so tasty!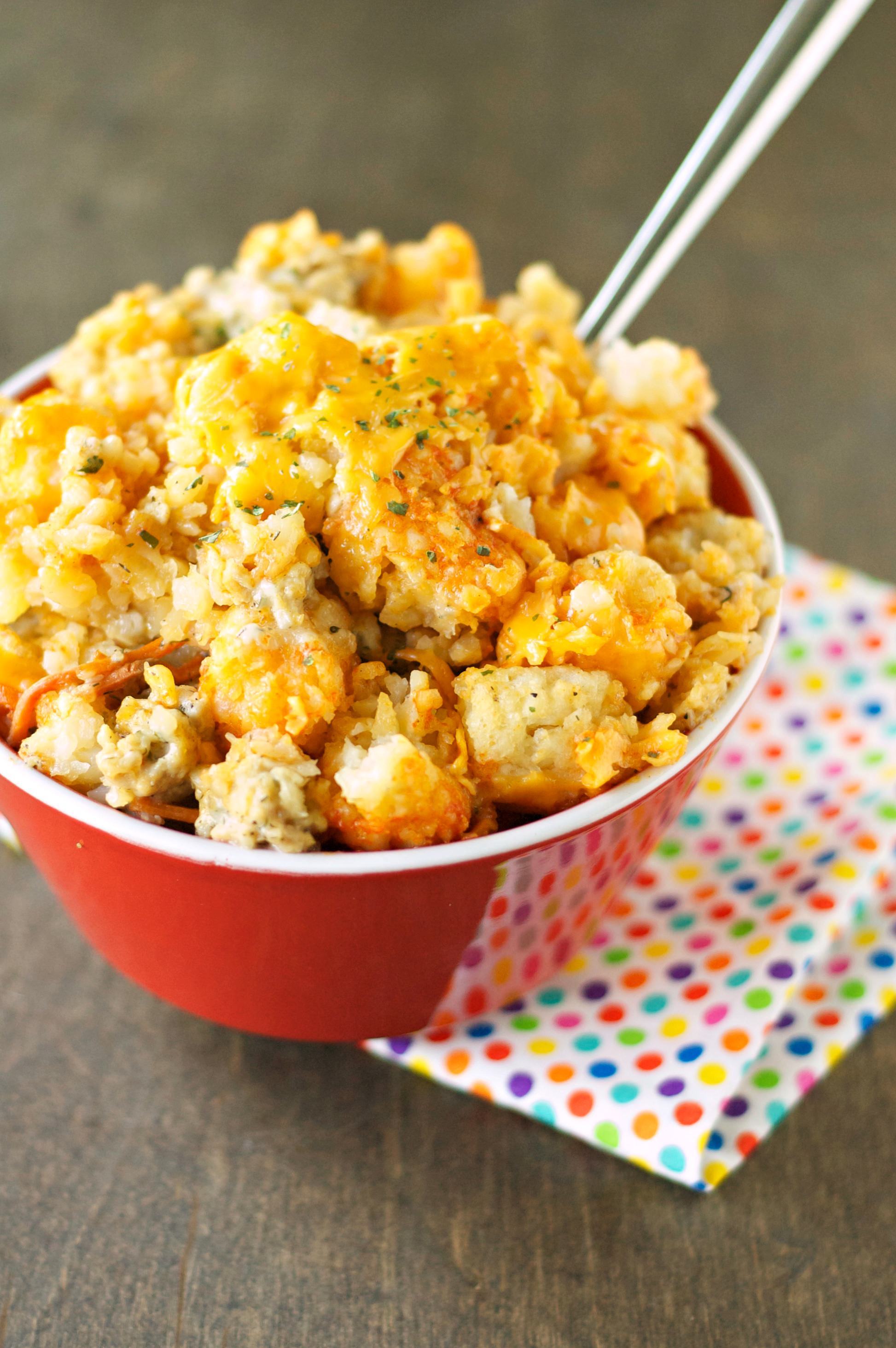 *Casseroles. Ok. This is the easiest meal ever. This particular casserole has celery, carrots, tater tots, and plenty of cheese, but the beautiful thing about casseroles is you can pretty much put in whatever you please!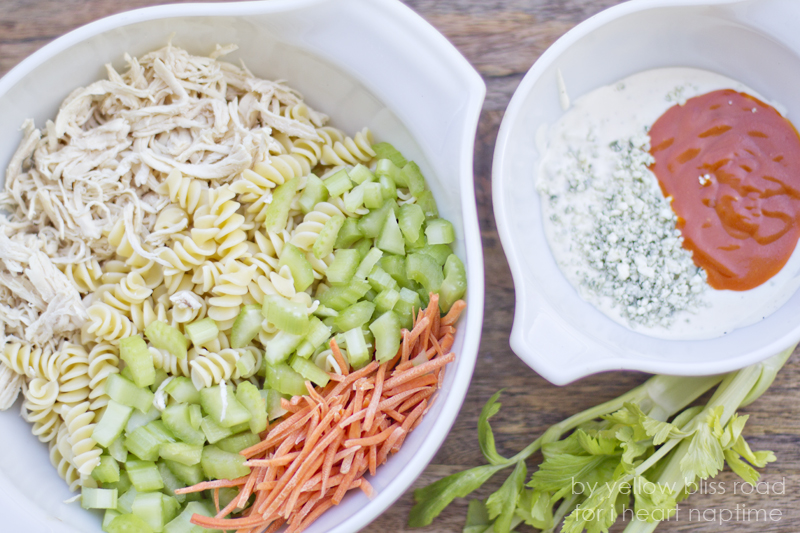 *Pasta Salad. I just love this picture- it looks so refreshing and beautiful and scrumptious! What an easy meal or potluck dish! It's as easy as this picture makes it look ;).
*Sliders. Just stick your favorite buffalo chicken recipe between two little buns! Top with gooey mozzarella and ranch, or your favorite blue cheese dressing.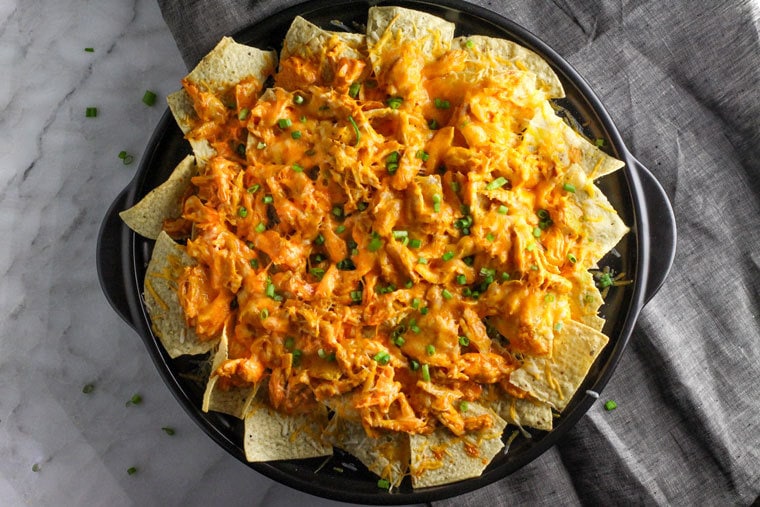 *Nachos. What could be better than the combination of 2 of my favorite foods?? To get that extra creamy effect combine the buffalo sauce with ranch, and top with lots of cheese ;). My mouth is seriously drooling over this right now…. Excuse me while I go make myself some buffalo nachos….
*Mac N' Cheese. My brother-in-law got creative one time and created a masterpiece. Creamy homemade mac n' cheese with pieces of buffalo chicken, and layered with French fries. SUPER delicious- but feel free to leave out the French fries if you're trying to spare the calories ;).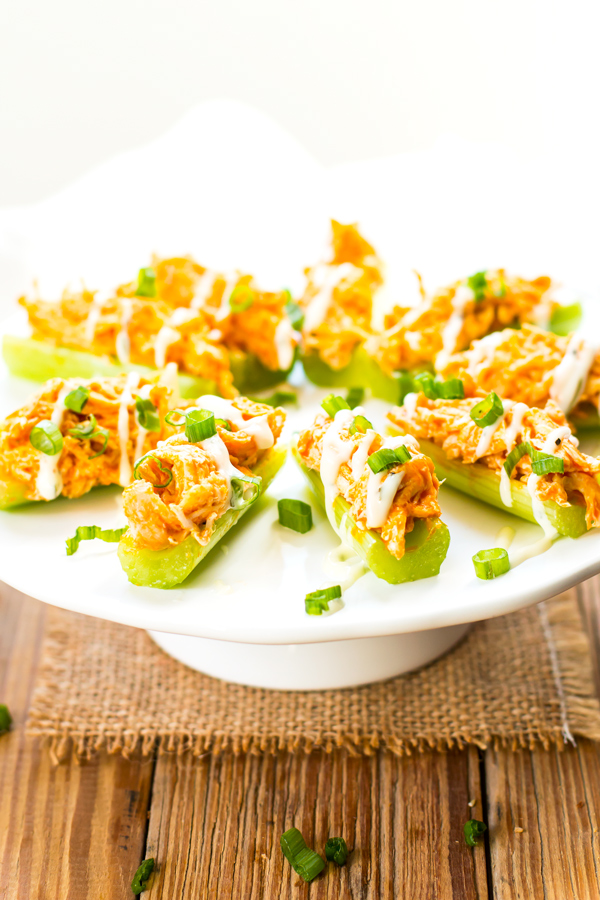 *Celery sticks. I mean, usually buffalo chicken dishes are served with stalks of celery, but check out this creativity! Serve the buffalo chicken INSIDE the celery. What a beautiful appetizer this would make! And the drizzle of ranch and sprinkle of green onions are the perfect topper!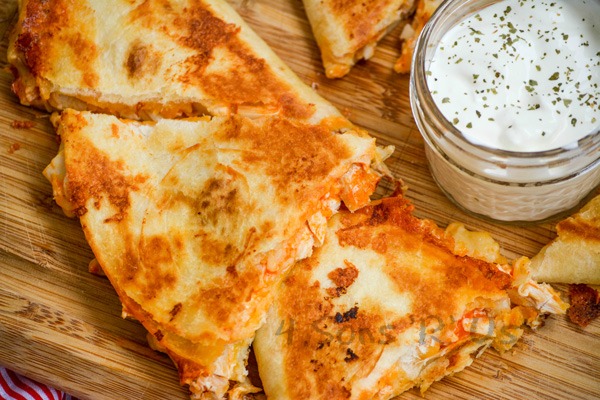 *Quesadillas. I think these are pretty self- explanatory. Place cheese and chicken between tortillas. Cook. Devour! Repeat ;).
*Roll-Ups. If you love the idea of buffalo chicken with a tortilla, but want it a little less cheesy, create little roll-ups! Cream cheese, buffalo chicken, green onions and tortillas are all you need for some tastebud heaven!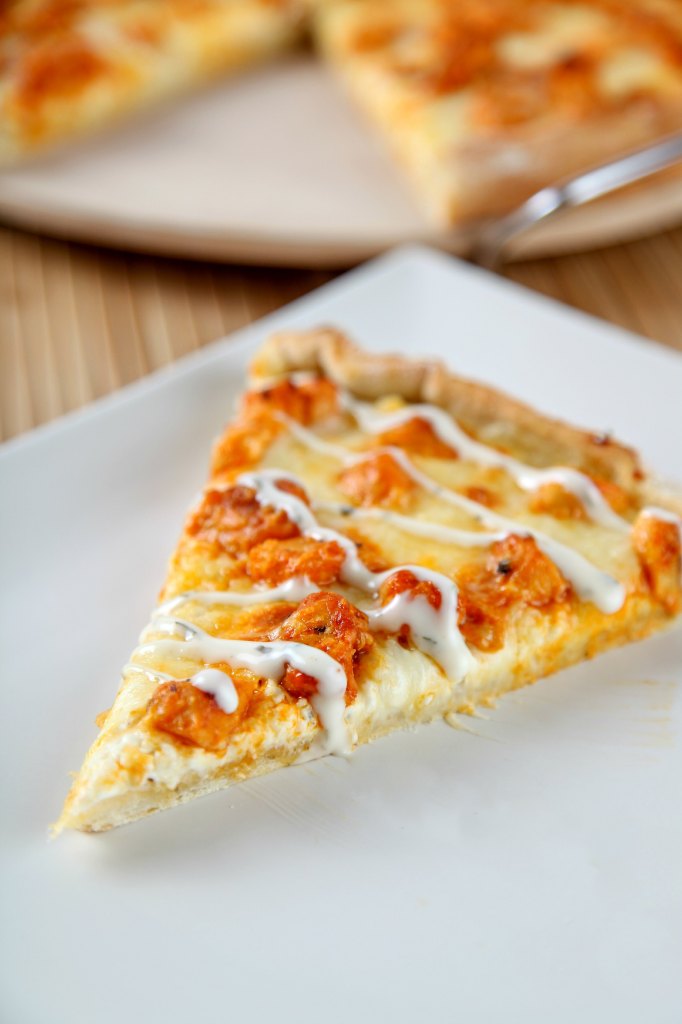 *Pizza. If you have not tried buffalo chicken pizza…. You are missing out!! This is probably my favorite pizza variation ever. There's really no right or wrong way to do it- blue cheese crumbles, ranch drizzles, alfredo- just don't forget lots and lots of crispy little buffalo chicken nuggets!
I could go on and on… buffalo chicken green salad, buffalo chicken egg rolls, buffalo chicken taquitos, buffalo chicken dips….. I want it all! Which of these variations are you dying to try first? What's your favorite way to eat buffalo chicken? Share with us below!
Sources:
http://aflavorjournal.com/buffalo-chicken-sliders/
https://www.evolvingtable.com/buffalo-chicken-celery-sticks/
https://www.yellowblissroad.com/buffalo-chicken-nachos/
https://4sonrus.com/2017/05/16/extra-cheesy-buffalo-chicken-quesadillas/
https://slowcookergourmet.net/slow-cooker-buffalo-chicken-tater-tot-casserole/
https://www.iheartnaptime.net/buffalo-chicken-pasta-salad/
http://www.cookingforkeeps.com/five-ingredient-buffalo-chicken-roll-ups/
http://www.bakingbeauty.net/homemade-buffalo-chicken-pizza/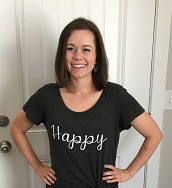 Camille Hoffmann
Weekly Newsletter Contributor since 2014
Email the author! camille@dvo.com