Download these recipes into your Cook'n software. Then, you can save time and money by using your Cook'n software to make a grocery list! Save time by using the dovetailing and "prepare-ahead-of-time" features designed into this menu!
---
Monday
Dovetailing Tips:

Hello there Cook'n friends! This week's menu offers a lot of variation and today we will take time to prepare for the week. Today you will need to get out the dried garbanzo beans that you will be using on Tuesday. Rinse the beans under cold water, discard any bad ones, put them in a large pot, and cover with water. Let the beans soak for 24 hours (Tuesday you will rinse them and they will be soft enough to continue with the recipe).
---
Tuesday
Dovetailing Tips:
Today is Chop-Chop day! Lots of fresh vegetables this week. You will want to chop 1/4 onion for Mom's Cucumbers today and quarter one onion for the Falafel for today. Working ahead, slice 2 onions and make 1/2 rings for Lentils and Spinach to be used on Thursday and dice one onion and chop one for Fridays Couscous and Grape Leaves. Whew — glad to have all the onions done at one time. (Are you crying yet?)
Grate two carrots for today's Tabbouleh and peel and julienne two carrots for Fridays Couscous.
Be sure and plan accordingly when you prepare the Falfel today as it needs to be refrigerated for two hours before frying the balls.
---
Wednesday
Dovetailing Tips:
Prepare your fresh garlic for today's Asparagus dish and Thursdays Lentil dish. That will be 17 cloves of garlic you will either leave whole, mince or crush.
---
Thursday
---
Friday
---
---
Download the meal plan here!
---
---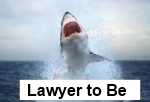 Tina Wilder
Weekly Newsletter Contributer since 2013