Fennel Seed: So Good and So Good for You!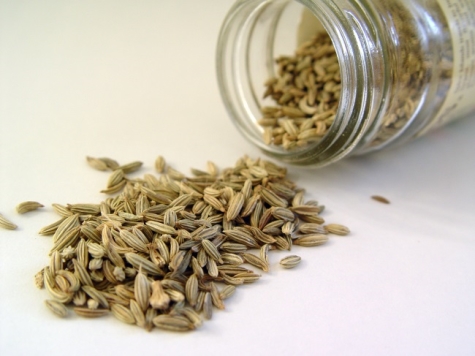 Fennel seed is the seed that comes from the fennel plant. The seed is popular in Middle East cooking. Fennel seeds produce a flavor usually paired with more savory foods. I like to add them to my best tuna casserole recipe—they add a flavor punch that takes a ho-hum dish to "Wow!"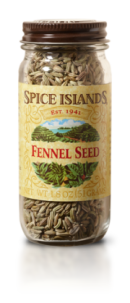 They are small and brown-green in color. They have a licorice flavor and aroma that does things to food no other seed can. Fennel seeds are part of the parsley family and are quite versatile. Keep a few tips in mind when buying and eating fennel seeds:
Fennel seeds are in season and most flavorful in late summer, so that's a great time to give them a try because it's easiest to find them fresh. But don't wait for late summer—start experimenting with them now.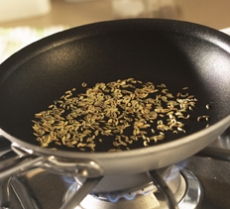 Dried fennel seeds are easiest to cook into recipes and impart the best flavor. Toasting them adds a little extra zip. Toasting fennel seeds releases their oils and brings out their anise-like flavor.
To toast the seeds, place them in a dry skillet over medium heat. Cook 2 to 3 minutes, stirring frequently. Watch them carefully so they don't burn. There will be little color change, but you'll know they're done when they become very fragrant. Toasting the seeds brings out their natural essence and makes them a tastier addition to any savory recipe.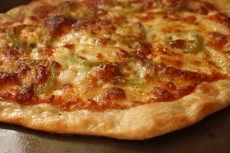 Fennel seeds are wonderful on Italian dishes. I love sprinkling them over a freshly baked pizza, for instance. But you want to do so immediately before serving to get the best flavor and texture. And if you make homemade rye bread, be sure to add fennel seeds for a more authentic flavor. And I add it to my homemade lasagna recipe—while it's hard to go wrong with most lasagna recipes, I've found that adding fennel seed to whatever recipe I'm using takes the flavor to a whole new level.
And this is a seed that lends itself well to creativity. Don't be afraid to experiment—create an amazing veggie side dish by adding thinly sliced vegetables to a little olive oil in a pan. Lightly stir fry and when you've reached the texture you like, sprinkle fennel seed generously over the veggies and serve immediately. This is divine and you can mix and match ingredients to create all sorts of combinations.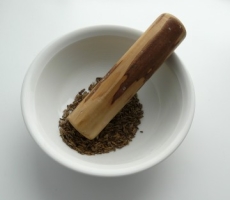 Fennel also has medicinal qualities. It is used for various digestive problems including heartburn, intestinal gas, bloating, loss of appetite, and colic in infants. It is also used for upper respiratory tract infections, coughs, bronchitis, cholera, backache, and visual problems.
Some women use fennel to increase the flow of breast milk, promoting menstruation, and easing the birthing process.
If you keep your seeds in a tightly covered jar, in a cool dark place, they'll stay fresh and vibrant for up to a year.
---
Sources:
www.spiceislands.com
www.en.wikipedia.org
www.cookingclub.com
www.howtoiceacake.com
www.linuxfocus.org
---


Alice Osborne
Weekly Newsletter Contributer since 2006