Download these recipes into your Cook'n software. Then, you can save time and money by using your Cook'n software to make a grocery list! Save time by using the dovetailing and "prepare-ahead-of-time" features designed into this menu!
---
Weekly shopping tips:
Flour Tortillas
Rhodes Rolls
Pork Chops
lettuce
Crudités
---
Monday
Dovetailing Tips:
Use up your flour tortillas tonight!
chop extra cilantro to use Wed., store in fridge
It's so important to get enough veggies in your diet, chop extra lettuce for tossed salad tomorrow night as well
---
Tuesday
Dovetailing Tips:
Use tossed salad, switch it up with a new dressing
Use part of your bulk bag of Rhodes Rolls, store rest in freezer for Friday night
---
Wednesday
Dovetailing Tips:
If you have extra chops, bake em off wihtout breading at the same time, then store em in fridge and add to chili tomorrow
Use remaining chopped vegetables
---
Thursday
Dovetailing Tips:
Make enough side salad for two nights, save half for tomorrow night
---
Friday
Dovetailing Tips:
Use remaining side salad
Use Rhodes Rolls from freezer
---
---
Download the meal plan here!
---
---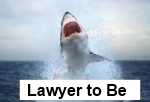 Tina Wilder
Weekly Newsletter Contributer since 2013