Download these recipes into your Cook'n software. Then, you can save time and money by using your Cook'n software to make a grocery list! Save time by using the dovetailing and "prepare-ahead-of-time" features designed into this menu!
---
Weekly shopping tips: This weeks meal plan uses things you likely already have on hand. All recipes are from a delicious cookbook availible in the Cook'n Cookbook library entitled Cook'n Taste of Home. Enjoy!
---
Monday
Dovetailing Tips:
You will use some rhubarb and cream tonight, save the remaining for desserts later in the week!
---
Tuesday
Dovetailing Tips:
If you don't keep bacon on hand, reserve some ham for spaghetti Thursday
---
Wednesday
Dovetailing Tips:
Store remaininng almonds in the freezer, you will use some in dessert on Friday
---
Thursday
Dovetailing Tips:
Use reserved cream in custard tonight
---
Friday
Dovetailing Tips:
Use remaining rhubarb in tonights dessert.
---
---
Download the meal plan here!
---
---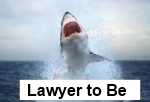 Tina Wilder
Weekly Newsletter Contributer since 2013