INGREDIENTS WITH MORE FLAVOR MAKE COOKING LIGHT TASTY!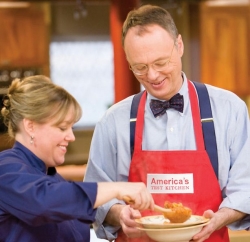 America's Test Kitchen experts spend a lot of time experimenting with recipes and food trends. Cooking light is one trend they've mastered. They tell us that the right ingredients play a big role in creating lighter versions of our favorite foods, and they recently shared a list of 14 ingredients they repeatedly use in developing the tasty cooking light recipes.
These are ingredients we'd be smart to have in our pantry. Here are three of the most versatile that we can use over and over to transform our own favorite recipes taken from the Test Kitchen's recommendations. And note: When one particular brand of an ingredient has been rated highly by the test kitchen, they include the brand name to help us shop smarter.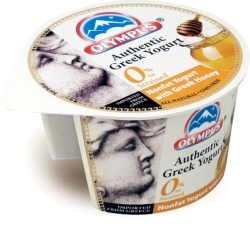 Greek Yogurt. Thicker, creamier, lower in carbohydrates, and higher in protein than regular yogurt, Greek yogurt makes a great stand-in for sour cream. Nonfat Greek yogurt is used as a topping for tostada and nachos toppings. The test kitchen also used it as a substitute for mayonnaise when making potato salad. Their favorite brand of Greek yogurt, both full-fat and nonfat, is Olympus Authentic Greek Strained Yogurt.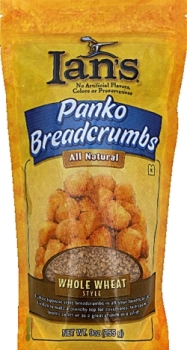 Low-Fat Breadings. The Test Kitchen pros prefer Panko crumbs for achieving a crunchy coating in baked (not fried) coconut shrimp and mozzarella sticks. (Who knew these could be baked and not fried?) They recommend Ian's Panko Bread Crumbs.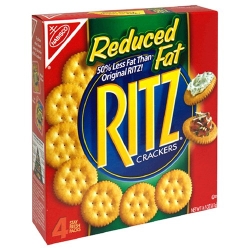 When they needed breading that offered a crispy texture and ultra-buttery flavor without a lot of fat, Reduced-Fat Ritz Crackers fit the bill. To replicate the crispy coating that usually comes from deep frying chicken, they turned to everyday cornflakes, which kept their texture and don't become soggy during the frying process.

Cocoa Powder: For rich chocolate flavor and intensity, without using a lot of chocolate, they turn to cocoa powder. Cocoa powder makes chewy chocolate cookies, fudge cakes, and chocolate cupcakes tasty without all the fat that baker's chocolate includes. They experimented with including a full cup of cocoa in their recipes. Their favorite brand of cocoa powder is Hershey's Natural Cocoa Unsweetened, which is one of the least expensive on grocer shelves today-an added bonus!
---
Sources:
www.kpbs.org
www.americastestkitchen.com
www.amazon.com
---


Alice Osborne
Weekly Newsletter Contributer since 2006