"Thinking Outside the Box":
New Uses for Old Things
"Use it up, wear it out, make it do, or do without!" Most of us were raised under this mantra. Frugal parents knew the value things and had the amazing ability to find new uses for old things, thus saving themselves money and even time.
In a day when the economy is shaky and employment is tenuous at best, it's smart to revive this tried-and-true habit. We'll be doing our children and grandchildren a huge favor along the way - they need to see and understand that with a little creativity and critical thinking, spending money doesn't always have to be the way to solve problems.
All this said, consider these new uses for old things (some borrowed from Real Simple Magazine):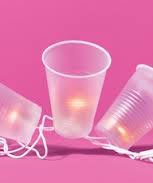 Plastic Cups: Use them to make cool party lanterns. Cut X's into the bottoms of small cups, then push the bulbs from a string of holiday lights through the holes. Very pretty.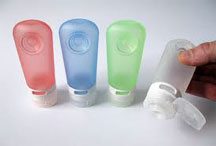 Travel-Size Bottles/Containers: Use them to lighten the load of your lunch bags. For instance, shampoo containers hold single servings of salad dressings.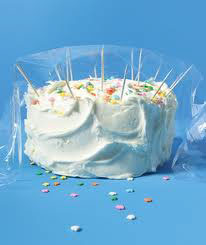 Toothpick #1: Use it to keep plastic wrap from smooshing a birthday cake's icing. Stick toothpicks in the top before covering the cake.
Toothpick #2: Use it to hold a button away from fabric to keep from sewing it on too tightly.
Toothpick #3: Use it to press an electronic gadget Reset button. The tip fits perfectly in the tiny hole.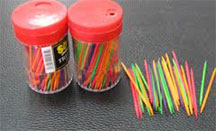 Toothpick #4: Use them to distinguish between medium and medium-rare steaks when at the grill. Each gets a different colored toothpick. No more guessing.
Toothpick #5: Use it to mark the end of roll of clear tape.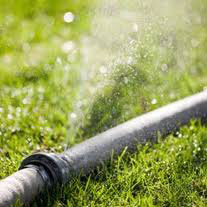 Toothpick #6: Use it to plug a small hole in a hose. Insert the pick, snip it so it's flush with the hose, and wrap the plugged area with electrical tape. You've just given a hose that might have been tossed to charity, another few years of life!
Pizza Slicer: Use to chop a salad of lettuce and various toppings. Just run the slicer through it all a few times, and voila!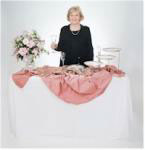 Ironing Board: Use this to expand the serving area for your large feasts. Cover the board with a table cloth to create an extra buffet surface for light items (perhaps the paper place settings, bowls of chips, etc.).
Club Soda: Use it to shine cookware and fixtures made of stainless steel. Buff scuffs with a cloth dampened with the soda and sprinkled with a little baking soda. Rinse and buff dry.
Knitting Needle: Use to assist young vines with their vertical progress. Plant a needle in the soil and attach a stem to it (using those handy twist ties you've been saving).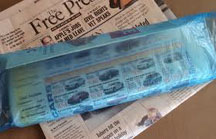 Newspaper Plastic Bag: Save a few of these daily arrivals and use them to sheathe a wet umbrella. When the weather report calls for storms, slip the plastic bag into your purse and your umbrella under your arm, and you're ready for the weather!
Salt: Use it to clean a drain. Pour a solution of 1/2 cup salt to 1 quart HOT water down the drain. This is good monthly preventative maintenance, as well.
Bubble Wrap: Use it to prevent fruits and vegetables from getting knocked around in your produce drawer. Just line the drawer with a sheet.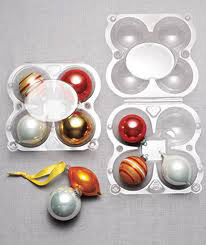 Apple Container: Use those fancy clear plastic apple holders you find in Costco and other warehouse stores to store fragile holiday ornaments. Collect them throughout the year, and come December, you'll have enough for all your decorating needs.
Turkey Baster: Use it to extract excess water from the drip plate of your houseplants (before it runs over onto the floor).
WD-40: Use it to remove crayon marks from almost any surface. Just dab a small amount onto a clean cloth and rub away. It will also remove the sticky adhesive residue left behind by price tags and tape.
Vanilla Extract: Use it to trade that funky frostbite smell in your freezer for a more pleasing aroma. When cleaning your freezer, wipe it out with a clean cotton pad dampened with pure vanilla. Yum.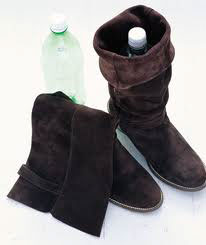 Plastic Soda Bottle: Use them as boot forms. Place a bottle in each boot leg to keep them wrinkle-free and propped up.
Sources:
www.pinterest.com
www.fooyoh.com
www.inspirationformoms.com
www.made-in-china.com
www.lifestyle.ca.msn.com
www.allbrands.com
www.mommysavers.com
www.realsimple.com
---
---
---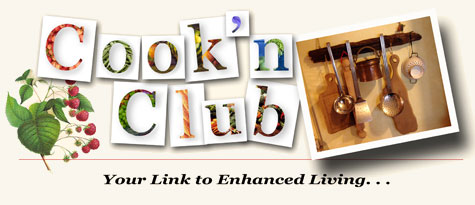 Contribute to the Cook'n Club!
DVO would love to publish your article, prose, photography and art as well as your cooking, kitchen and nutrition tips, tricks and secrets. Visit the Newsletter Submission / Win Win for All section in our Forum for more information and details.