Tangerines Aplenty,
But What Can You DO With Them?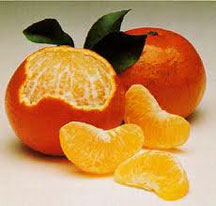 This is the time of year when citrus is plentiful, tastiest, and priced right. A good example of this is what's happening right now on my favorite whole foods website, Green Polka Dot Box (www.greenpolkadotbox.com, GPDB). They are offering 10 pound and 17 pound boxes of Satsuma tangerines at terrific prices and I'm planning to order the 10 pound box.
But as I pull my debit card out, I'm wondering in the back of my head, "Yes, it's a great price, and yes it's such a healthy food, but what am I going to DO with 10 pounds of tangerines?" I know I can eat them with abandon, and I can give some away, but still, aren't there other answers to this question?
Well it just so happens that GPDB anticipated that some would be asking this very question, so along with the ordering opportunity, they provided a long list of creative ideas for their shoppers. In case you're wondering the same thing, here I share their suggestions, and express my thanks to the Green Polka Dot Box for the help:

Juice them for a wonderful change from traditional orange juice.

Add some of this juice to mineral water to make a healthy and "legal" soda pop.

Add some of this juice to your favorite herb tea.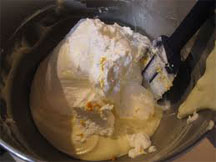 Add zest to sweetened whipped cream.

Add juice and zest to butter cream frosting.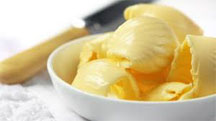 Mix grated peel into room temperature butter and spread it on toast, warm muffins or rolls.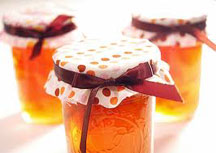 Use tangerine sections rather than oranges when making marmalade (this makes a lovely hostess gift).

Use juice in a poultry or fish marinade; simply combine some juice, zest, sesame oil, freshly grated ginger, and Tamari sauce.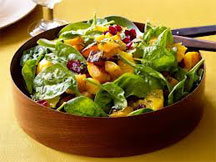 Make a tasty and beautiful spinach salad by combining tangerine sections with dried cranberries and feta cheese crumbles. Top with toasted pecans.

Thinly slice sections, place them on salmon filets and bake. Serve with fresh sprigs of parsley.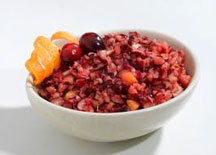 To make a delicious whole food holiday relish: pulse 2 tangerines (skin and all) and a handful of fresh cranberries in a food processor until coarse. Add some grated ginger, 2 tablespoons of your favorite sweetener (I'm using raw honey), a shake of ground cloves, and any other complimentary spice that strikes you.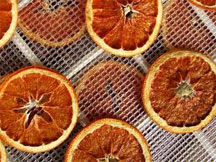 Dry tangerine slices in your dehydrator.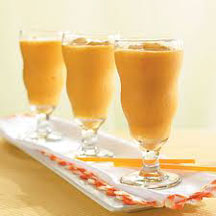 And now my own idea: Blend sections of 9 or 10 tangerines with vanilla flavored Greek yogurt in a Vitamix or Blendtec for an incredible Orange Julius smoothie!
Sources:
www.jewmalt.com
www.treehugger.com
www.thejuicenut.com
www.thephilter.com
www.twirlgirl23.com
www.lifestylefood.com.au
www.pinkofperfection.com
www.pinterest.com
www.life123.com
www.rcakewalk.blogspot.com
www.health.com