Laugh at Rising Food Prices!
I subscribe to an online environmental newsletter, Care2Causes, and recently received this information that I thought would be good to share this time of year. What with Christmas shopping facing us, it's nice to know where some extra money can come from. Consider what this article had to say: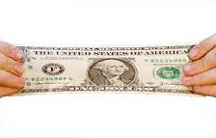 With food prices on the rise and the economy yet to really pick up, Environmental Working Group (EWG) has released a guide called Good Food on a Tight Budget. This little tool will help you stretch your grocery budget and enables you to laugh at rising food prices! EWG researchers assessed nearly 1,200 foods, comparing national average food prices and 19 different nutrients in order to identify the most nutritious foods that are easy on the wallet and the planet.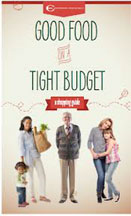 The Top 100 foods are listed in the guide, which also includes quick-and-easy, adaptable recipes and tips for saving time and money while shopping, planning and preparing meals.
For instance, here's a sampling of the information you'll get in this very cool guide: Bananas, watermelons and pears are among the fruits that deliver "the biggest nutritional bang for the buck." Broccoli, carrots and onions are "best buy" vegetables, and cabbage, at less than ten cents per serving, is also a versatile one that can be used in salads, sandwiches, stir-fries, stews and soups. Oatmeal, barley and rice make great grains for your budget, your health and the environment, while a variety of beans, nuts and turkey are best bets among protein sources. The guide also covers dairy foods, cooking oils and spices.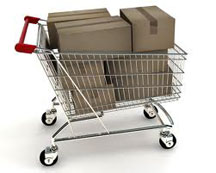 Some of the best ways to save money, the EWG guide advises, is to buy in bulk when possible and to cook and freeze your food in batches. I've talked a lot about partnering with friends or family for bulk purchases and for cooking meals ahead in large batches. It's fun and an effective way to get a lot done in a short amount of time.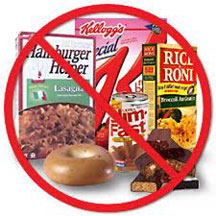 You'll also want to avoid most processed and junk foods, which are often more expensive and much less healthy than fresh, whole foods. There's also always the option of growing your own fruits and vegetables. And the dark days of winter are a good time to plan and organize next season's garden.
Foods were rated by EWG based on a balance of five factors:
1. Beneficial nutrients
2. Nutrients to minimize (saturated fat, sodium and total sugar)
3. Price
4. Extent of processing
5. Harmful contaminants from environmental pollution and food packaging.
Nutrients and price took precedence over the rest.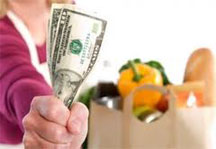 "Putting good food on your family's table on a $5-or-$6-a-day budget is tough, but it's possible," said guide co-author Dawn Undurraga, EWG nutritionist and registered dietitian. "When shoppers fill their grocery carts with the foods on EWG's lists, they'll be doing something good for their health and environment, meanwhile lowering their grocery bills and exposures to the worst chemicals," she explained.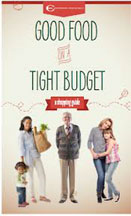 If interested, you can download EWG's "Good Food on a Tight Budget" guide at http://static.ewg.org/reports/2012/goodfood/pdf/goodfoodonatightbudget.pdf .
Sources:
www.makingfamilydinnerhourpossible.blogspot.com
www.coolmompicks.com
www.gillespie411.wordpress.com
www.lovingfit.com
www.samplestuff.com