Finally: An Insulin-Resistant

Diet that's Really Doable!
From one of my very favorite health-oriented websites, heartlandnaturopathic.com, comes some of the best advice and diet help I've ever found on the issue of insulin resistance (IR). Based on human evolutionary history and physiology this should be our most natural and optimal diet.
It reflects what our Paleolithic ancestors (i.e., before agriculture) evolved eating over a million years and, as such, has the highest potential of supporting healing and preventing disease. In addition, this diet is naturally alkalizing, which is considered by some people to be healthier than the typical American acidifying diet. Best of all, I like that this approach is SUSTAINABLE!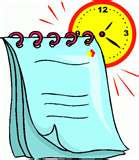 The site tells us that it will take at least 2 to 3 months to reestablish normal insulin sensitivity—good to know. If there is severe IR or an issue with obesity, stabilization could take longer. However, most people will experience some improvements early on in the program.
After stabilization has been shown through lab values, blood pressures, improved energy, loss of weight (especially abdominal), loss of carbohydrate cravings and loss of hypoglycemic symptoms, then switching to the Maintenance Diet for Insulin Resistance is possible. However, it will be essential to continue to monitor the lab values, signs, symptoms and weight.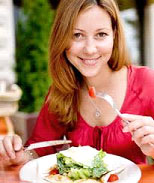 With this particular diet we should not be hungry until it's time for the next meal. If this is happening, the site suggests we try increasing the non-starchy vegetables, nuts, fats and/or protein intake in the meals. The site warns that we should not avoid naturally fatty foods, but limit saturated fats, and to also avoid hydrogenated oils and fried foods.
For hypoglycemia symptoms, we're told to eat smaller and more frequent meals. The advice is also given to try to eat for hunger and not emotional reasons. If we must eat for emotional reasons, we ought to eat non-starchy vegetables or lean protein. Finally, our snacks should be non-starchy vegetables, nuts, seeds or protein foods. To get us started, I've included a favorite snack recipe that uses nuts and seeds (see below).
For our convenience, the site includes a table that simplifies choosing which veggies to eat most, in moderation, and which to avoid:
VEGETABLES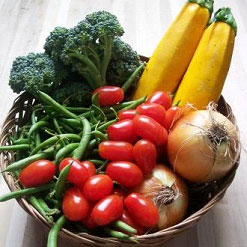 Highly recommended vegetables:
Artichoke
Asparagus
Avocado
Beet greens
Bok Choy
Broccoli
Brussel sprouts
Cabbage (green and red)
Cauliflower
Celery
Chicory
Chinese cabbage
Chives
Collard greens
Cucumber
Dandelion greens
Endive
Escarole
Fennel
Garlic
Kale
Kohlrabi
Lettuce (avoid iceberg)
Mushrooms
Mustard greens
Onions
Parsley
Peppers(all kinds)
Purslane
Plantain
Radish
Seaweed
Spinach
Swiss chard
Tomatillos
Tomatoes
Turnips greens
Turnips
Watercress
Zucchini
Vegetables to use in Moderation:
Beets
Carrots
Green beans
Eggplant
Jicima
Peas (actually a legume)
Squashes
New potatoes
Taro
Yams
Vegetables to Avoid:
Potatoes
Parsnip
Pumpkin
Rutabaga
Sweet potatoes
Corn (actually a grain)
The site explains which carbs to use and which to avoid, which fats to use, which proteins are best, and so on. Here is the site's general list of DOs:
Drink lots of pure water.

Cut down on salt but feel free to use other spices liberally.

Except for non-starchy vegetables, the other carbohydrates should be limited to protein meals.

It is usually safe to assume that most processed foods will interfere with this diet, even if low-carb.

Finally, it must be emphasized that exercise is a very important component of success. (Not new news and we're hearing it everywhere!)

To conclude, here is a one day sample of home-cooked meals for one person on the Insulin Resistance Diet. 

Breakfast:

A one or two free-range egg omelet with a tablespoon of cheese, chopped scallions or other vegetables, spices, pepper and a dash of salt.
[Takes 10-12 minutes to make but while cooking go to making lunch.]

A cut up apple with cashew or almond butter. [1 minute.]

Water/tea.
[Clean up takes 5 minutes.]

Lunch:

A large salad with red leaf lettuce, red cabbage, scallions, other vegetables and walnuts or other nuts or seeds (made fresh that morning). With a natural low sugar/carb commercial dressing (canola or olive oil, vinegar, spices, sun-dried tomatoes, etc.).
[Takes 10-12 minutes to make.]

4-5 ounces of baked wild salmon with garlic, spices and a dash of salt (a piece of a salmon baked earlier in the week).

Water/tea.

Dinner:

6-ounce lean range-fed sirloin steak with some garlic and olive oil added while cooking.

2-3 cups of steamed broccoli, carrots, onions and/or other vegetables with a sauce.

The sauce is:

one quarter cup of tahini (sesame seed butter),

lemon or lime juice to taste,

tsp of tamari or soy sauce,

tbsp of flax oil, and

spices to taste.

Water/tea

A piece of fruit as dessert.
---
Protein Treats
1 C almond butter
½ C chopped raw hazelnuts
½ C chopped raw pecans
½ C chopped raw cashews
1/3 C raw sunflower seeds
1 C raisins
¼ - ½ tsp ground cinnamon
1 heaping Tbsp raw honey
½ C powdered or instant milk
¾ to 1 C unsweetened shredded coconut

Mix ingredients thoroughly using a hand mixer. Roll into a log or balls on waxed or parchment paper; roll log or balls in coconut. Wrap in plastic wrap and refrigerate. By the way, you don't need to include all these nuts. Just use what you have. It's hard to mess this up. It's yummy!









---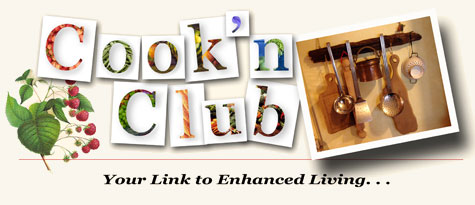 Contribute to the Cook'n Club!
DVO would love to publish your article, prose, photography and art as well as your cooking, kitchen and nutrition tips, tricks and secrets. Visit the Newsletter Submission / Win Win for All section in our Forum for more information and details.