Sharing a Great Find!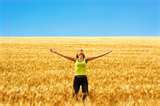 I love it when I come across some great information that I can share with the DVO reading family. This is one about healthy pasta!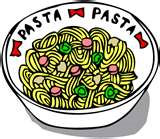 What made this company site so interesting was their information regarding diabetics and the use of their products. If you are a diabetic, you know that eating pasta is a major no-no due to the high glycemic index. However, the people at Dreamfields, have developed a pasta that has the following:
One Serving of 2 ounces dry or about 1 to 1 1/2 cups cooked has:
About the same high fiber as whole wheat pasta

Only 5 grams of digestible carbohydrate

65% lower glycemic index
(GI) than traditional pastas
Dreamfields GI =13
Traditional pasta GI = 38
Their site continues:
"All of these qualities translate into a lower blood glucose rise after eating Dreamfields as compared to eating the same amount of traditional white pasta". Sounded good to me, so I kept checking out the information on their site, which contained diabetes information and resources, money saving coupons, recipes and handy nutritional information—whether you are diabetic or not!
Something else I read on the site and wanted to share with you, was their quick and handy way to estimate portion sizes using your own hand for comparison. You've always got your hand with you so you can estimate portion sizes at a glance.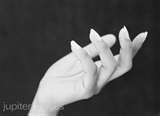 Portion estimates based on an average woman's hand size are:
The palm, not including the fingers and thumb, is about 3 ounces of cooked, boneless meat.

A tight fist is about 1 cup of foods, such as pasta.

The thumb is about 1 tablespoon of foods, such as salad dressing.

The thumb tip to the first join is about 1 teaspoon of foods, such as margarine.
Check out the site if you are interested. In the mean time, here are some recipes I thought looked interesting.

Dreamfield's recommends using their pasta products in the following recipes. However, I'm sure they are good with whatever pasta you may choose to use.
---
Easy Mediterranean Pasta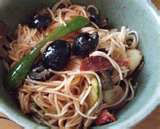 1/2 box(es) uncooked Angel Hair Pasta
1 tablespoon(s) olive oil
5 clove(s) garlic, chopped
2  anchovy filets (optional), mashed
1 can(s) (14-ounce) artichoke hearts, drained, halved, patted dry
2 cup(s) bell pepper strips (1/4-inch wide, assorted colors)
2 tablespoon(s) capers (optional), rinsed and drained
1/4 cup(s) pitted Kalamata olives, sliced lengthwise into quarters
1/2 cup(s) reduced-sodium, fat free chicken broth
1 tablespoon(s) chopped fresh thyme leaves
1 tablespoon(s) chopped fresh oregano leaves
Feta cheese (plain or Mediterranean flavor), crumbled

1. Cook pasta according to package directions. Drain; rinse in cold water or in ice water until completely cooled and drain well.

2. Meanwhile, heat oil in large nonstick skillet over medium heat. Add garlic; stir to coat with oil. Cook about 1 minute to soften, stirring constantly. Stir in anchovies, if desired. Add artichokes; cook 2 to 3 minutes until heated through, stirring occasionally.

3. Add bell peppers and capers, if desired. Cook and stir about 2 minutes until peppers are just crisp-tender. Stir in olives.

4. Add broth and pasta to skillet. Toss and heat through until liquid is absorbed. Stir in thyme and oregano. Sprinkle with feta cheese, as desired.
---
Southwest Pasta Salad
Preparation Time: 20 minutes
Cook Time: 10 minutes
Makes 8 side dish servings

The flavors of Southwest are a mixture of flavors from cool and creamy, hot and spicy, and a dash of sour tartness.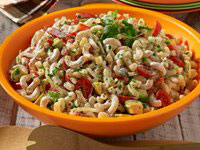 1 box Dreamfields Elbows or Penne Rigate
1 cup cherry or grape tomatoes, halved
1 red bell pepper, cut into thin strips
1 large sweet onion, halved and thinly sliced
1 avocado, diced
1/4 cup chopped cilantro
1 to 2 jalapeño chiles, seeded and chopped
1 cup reduced-fat mayonnaise
1 cup tomato salsa
1 tablespoon fresh lime juice
1/2 teaspoon salt
1. Cook pasta according to package directions; drain. Rinse with cold water; drain again. In large serving bowl combine pasta, tomatoes, bell pepper, onion, avocado, cilantro and jalapeño.
2. For dressing, in small bowl whisk together mayonnaise, salsa, lime juice and salt. Add to pasta mixture; toss gently. Serve immediately or cover and refrigerate to chill.
---
---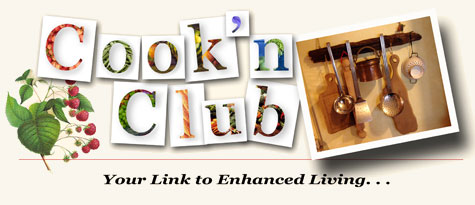 Contribute to the Cook'n Club!
DVO would love to publish your article, prose, photography and art as well as your cooking, kitchen and nutrition tips, tricks and secrets. Visit the Newsletter Submission / Win Win for All section in our Forum for more information and details.