Chili in Your Chili!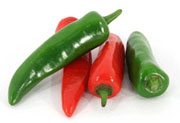 If anyone has ever been to a chili cooking contest, you will remember that the key ingredient—besides the beans—is the chili. I remember a news story about judges who passed out because of the burning chili that fired up their mouth to such an extent, that you could almost see smoke coming out of their ears! While I like my chili spicy, that is a little too hot for me.
Most of us are familiar with the New Mexican chili peppers which we can purchase, tied in strings called "ristras". Or, maybe we have these chili's ground into a fine powder in our spice drawer. Chipotles, another familiar chili, are ripe, red jalapenos that have been dried and smoked. Whatever variety we choose to use, it is the capsaicin, an active component in chili peppers, which give the heat to the chili. Capsaicin is concentrated in the white tissue that is attached to the seeds. If you want to use the whole chili, one way to keep from having your guests run to the water faucet, is to remove the white tissue prior to putting into your dish.
A chemist named Scoville developed the Scoville scale in 1912, as a way to measure the spicy heat of a chili pepper. I found it amusing that "pepper spray" was on the list, but listing it does give one a better idea of the heat index!
15,000,000–16,000,000

Pure

capsaicin

[8]

8,600,000–9,100,000

Various capsaicinoids (e.g.,

homocapsaicin

,

homodihydrocapsaicin

,

nordihydrocapsaicin

)

5,000,000–5,300,000

Law Enforcement Grade

pepper spray

FN 303

irritant ammunition

855,000–1,359,000

Naga Viper

,

Naga Jolokia (ghost chili)

350,000–580,000

Red Savina habanero

100,000–350,000

Guntur Chilli

,

Habanero chili

,

Scotch Bonnet Pepper

,

Datil pepper

,

Rocoto

,

African Birdseye

(Piri Piri),

Madame Jeanette

,

Jamaican Hot Pepper

50,000–100,000

Bird's eye chili

/

Thai Pepper

/

Indian Pepper

,

Malagueta Pepper

,

Chiltepin Pepper

,

Pequin Pepper

30,000–50,000

Cayenne Pepper

,

Ají pepper

,

Tabasco pepper

, Cumari pepper (Capsicum Chinese)

10,000–23,000

Serrano Pepper

,

Peter Pepper

2,500–8,000

Jalapeño

Pepper,

Guajillo

pepper,

New Mexican

varieties of

Anaheim pepper

,

Paprika

(Hungarian wax pepper),

Tabasco Sauce

500–2,500

Anaheim pepper

,

Poblano

Pepper,

Rocotillo Pepper

,

Peppadew

100–500

Pimento

,

Peperoncini

0

No significant heat,

Bell pepper

,

Cubanelle

,

Aji dulce
Now that you know all about the chili, here a 2 recipes, one with meat (carne) and one without for you to enjoy.
Meatless Chili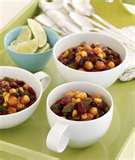 7 1/2 cups cooked beans, like pintos, anasazi, adzuki or kidney (roughly four 15-ounce cans or 1 pound dried beans, cooked)
2 tablespoons extra-virgin olive oil
2 large onions, diced
1 dried or canned chipotle pepper
1 tablespoon mild red New Mexican chile powder, or to taste
1 tablespoon dried whole oregano
1 tablespoon ground cumin
1/2 teaspoon allspice
1 large can (28 ounces) crushed tomatoes, undrained
5 cloves garlic, mashed
Salt and pepper, to taste
Garnishes:
Chopped raw onion
Chopped tomato
Shredded lettuce
Tortillas
1. Drain beans in a colander.
2. Heat oil in a large Dutch oven or saucepan. Add the onions and sauté over medium heat until they are soft and golden.
3. Crush the chipotle pepper if using dried, or mince if using canned.
4. Add the chipotle pepper, red chile powder, oregano, cumin and allspice to the onions. Cook for 2 minutes.
5. Add the tomatoes and beans. Simmer for 45 minutes, adding liquid if the mixture gets too dry.
6. Add salt and pepper to taste, and more chile if you want a hotter dish.
7. Serve in bowls with warm tortillas. Garnish with chopped raw onion, chopped tomato and shredded lettuce.
---
Winter Chili Recipe — No Meat, Just Veggies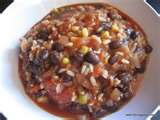 1 finely chopped onion
3 finely chopped garlic cloves
2 piece of bacon cut crosswise into pieces
2 tablespoons of chili powder
2 cans of cannelloni, pinto or red kidney beans
1 ½ teaspoons of dried crushed oregano
1 ½ teaspoons of paprika
1/2 teaspoon of fresh ground pepper
3 cups of water
Coarse salt
3/4 cup of Monterey Jack Cheese or cheddar (shredded)
2 tablespoons of fine cornmeal
1 ½ cups of chopped winter squash or zucchini
1 ½ cups of frozen or fresh kernel corn (whole)
The fine cornmeal is used to thicken the chili and the bacon adds a smoky flavor to this bean-based chili. You can also serve lime wedges on the side for an extra bit of garnish flair Begin by cooking the bacon in a chili pot over medium heat until browning happens. Begin to add the onion, garlic, paprika, pepper, oregano, beans and salt into the chili pot. Stir this mixture occasionally for about 10-15 minutes. It is good to mash up the beans a bit.
Mix the fine cornmeal with water, corn, squash or zucchini and bring the pot to boil. Begin to reduce the heat and keep stirring until the chili become thick and the veggies are softer. If you find that your chili is a bit dry you can add water to make it most again as well as many spices to jazz it up! Start serving your winter chili and dress up each bowl with some cheddar cheese.  Add some freshly baked cornbread, and your meal is complete!
---
Day Before Chili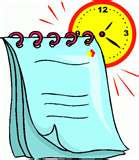 1 1/2 pounds ground beef
1 Tablespoon olive oil
2 medium onions, chopped
4 cloves garlic, minced
3/4 Teaspoon salt
1 teaspoon ground black pepper
1/2 cup chopped green bell pepper
1/2 cup chopped red bell pepper
7 Tablespoons chili powder
2 Teaspoons garlic powder
1 Teaspoon hot pepper sauce
2 15 to 16oz cans of red kidney beans (drained)
1 15oz can diced tomatoes
1 15oz can tomato sauce
6 oz beer (1/2 can)
3 Tablespoons ground cumin
1 Tablespoon Worcestershire sauce
Cook ground beef in olive oil with onion, garlic, salt and pepper until browned well in a large pot. 
Break up meat with spatula as you cook.  Drain off fat. 
Add bell peppers, chili powder, garlic powder, onion powder and hot pepper sauce. 
Continue to cook on low heat for 3 minutes while stirring. 
After 3 minutes, add the remaining ingredients and gently bring to a boil. 
Allow to simmer for 15 minutes then turn off heat and allow to cool. 
Reheat when ready to eat. 
Serve with grated cheese and chopped onions. 
---
---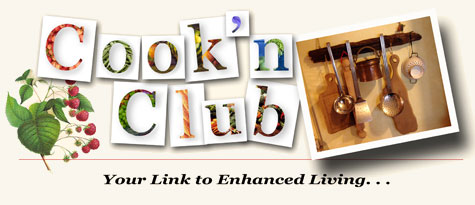 Contribute to the Cook'n Club!
DVO would love to publish your article, prose, photography and art as well as your cooking, kitchen and nutrition tips, tricks and secrets. Visit the Newsletter Submission / Win Win for All section in our Forum for more information and details.