Powdered Milk Can Be a Terrific Option!
Milk—we cook and bake with it. Unfortunately, it's highly perishable, so if you don't use it frequently, it can be inconvenient to keep in your fridge. Because of this, dry milk powdered can be a terrific option.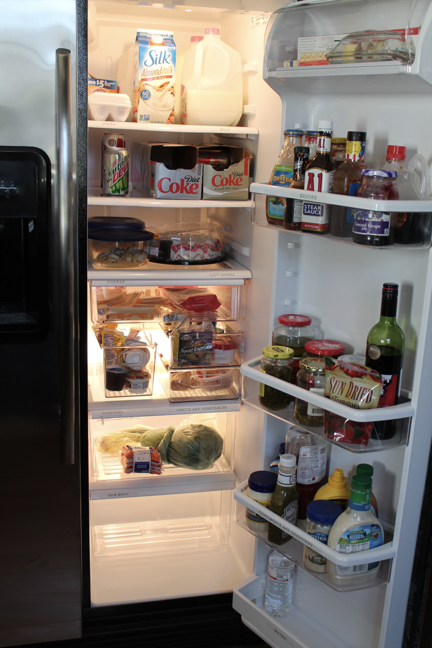 Milk powder has been around for a long time. Marco Polo described how nomadic Tartar warriors made dried milk by boiling it to a paste, then drying the paste in the hot sun. Today's process still uses heat, and comes in instant and non-instant versions. There are only minor differences between them, but both are shelf-stable and suitable for dry storage.
INSTANT MILK POWDER:
This is pasteurized in the same way as liquid milk (at a high temperature for a short time), which minimizes the effect on its flavor. It's then evaporated in a vacuum chamber, which removes most of the moisture without giving it a "cooked" flavor. It's made by spraying droplets of concentrated milk into a heated chamber. It's relatively light and feels gritty when rubbed between the fingers. It mixes quickly in cold water, reconstituting into non-fat skim milk. For drinking, it's best when refrigerated overnight.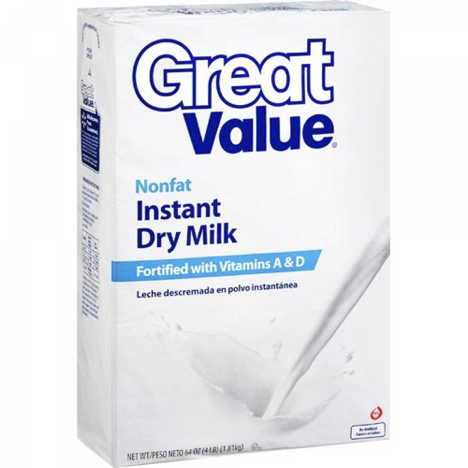 NON-INSTANT MILK POWDER:
This is also made by concentrating the milk to remove most of its water. It follows a process more similar to the one used for evaporated milk, which cooks out the moisture at a higher temperature than the process used for instant skim milk. This gives it a discernible "cooked" flavor when it's reconstituted, very much like the taste of evaporated milk. Most brands spray the droplets of concentrated milk onto a heated roller. This produces a finer, denser powder that's slower to reconstitute. Although whole-milk versions are available, non-instant milk is usually non-fat.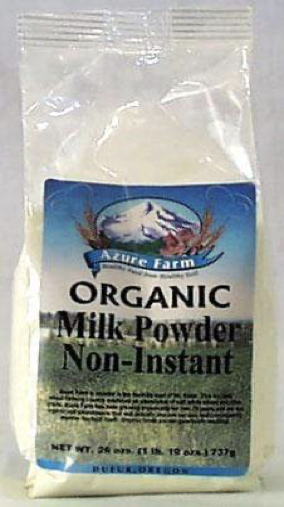 If you do want dry
whole
milk, you can find it in the Hispanic food section of most grocery stores. It's called Nido. Its higher fat content shortens its storage life, so be diligent in rotating it. Popular opinion says it tastes better than regular nonfat dry milk (an important consideration if you intend to reconstitute it for drinking and have "milk snobs" in the house).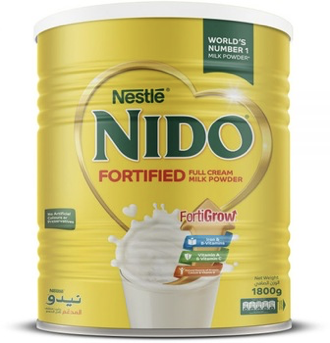 And regarding those that dislike powdered milk, there are a couple things you can do to improve its taste. (1) Mix in a little sugar and vanilla and then be sure to serve it ice cold. Or, (2) blend half powdered milk and half regular milk together.
But powdered milk history and science aside, let's talk about all the things you can make with it. This versatile food can save you a lot of money. For instance:
EVAPORATED MILK (12 oz can). Blend 1 ½ cups water with 1 cup powdered milk. You can add 2 tablespoons oil to make it whole evaporated milk. This will keep up to a week in the fridge.
SWEETENED CONDENSED MILK (14 oz can). Mix 1 cup powdered milk with ½ cup hot water; add 1 cup sugar and blend well in a blender, with an emulsion blender, or using a wire whisk.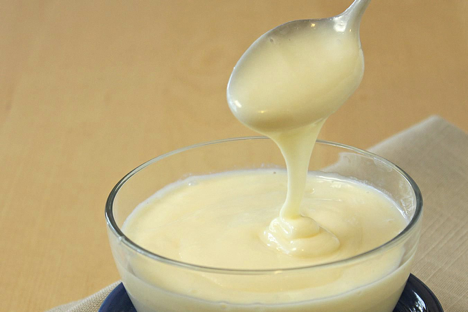 BUTTER MILK OR SOUR MILK. Mix 1 cup water, ¼ cup powdered milk, and 1 tablespoon lemon juice or vinegar; allow to stand 10 or more minutes. (We all know this works well with standard bottled milk, also.)
WHITE SAUCE. Over low heat, mix 1/3 cup powdered milk, 3 tablespoons melted butter, and 3 tablespoons flour. Slowly add 1 cup water and whisk until smooth. Add grated cheese, mushrooms, broccoli, etc.
SOUR CREAM. Mix 1/3 cup powdered milk with ¾ cup plain yogurt to replace sour cream in dips and other recipes. (We've simply substituted plain yogurt for sour cream, but adding powdered milk to it gives it a consistency more like the real thing.)
YOGURT. Mix 1 1/3 cups NIDO dry powdered milk to 3 ¾ cup water, add another ½ cup powdered milk; over a low heat warm to 110 degrees. Add ¼ cup of plain yogurt that contains LIVE culture (but NO gelatin and as few additives as possible). Cover and place in a warm spot; leave undisturbed 12 to 24 hours. Results should be thick and creamy. Chill and add fruit or whatever flavoring you like.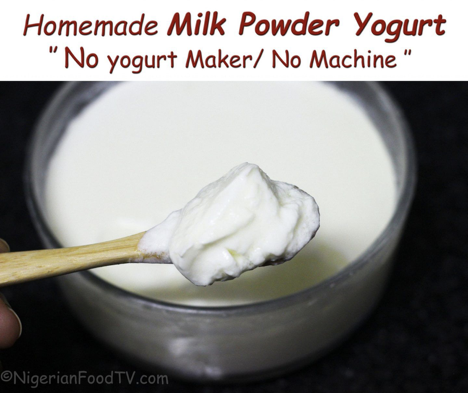 COTTAGE/ RICOTTA CHEESE. Mix together 3 Cups powdered milk with 6 cups water. Heat to 110 to 120 degrees. Turn off the heat and add 1/2 cup white vinegar and stir. It will quickly start to separate into curds and whey (if not wait 10 minutes and add 1/2 cup more vinegar.) After everything has separated, (doesn't take long) drain off the whey and rinse. At this point, you can add a little milk for ricotta cheese or a little cream and salt for cottage cheese. How much milk you use determines how much cheese you will get; 1 cup milk = 1 cup cheese.
CREAM CHEESE. Follow the recipe for yogurt. Once made, cover a large bowl with either a dish towel, cheesecloth folded 2 or 3 times, or a piece of muslin. Pour your yogurt onto the cloth's center. Gather the cloth's edges, tie a knot in the top, run a wooden spoon or chopsticks through the knot. Place the bundled yogurt atop the container; let the whey drip for 12 to 24 hours (depending on how dry you want your cheese). Using a shorter straining time, you can also make Greek yogurt this way.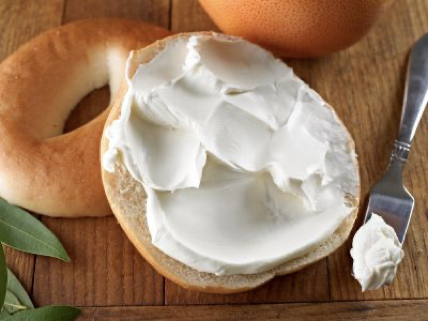 WHIPPED TOPPING. Chill bowl and beaters in the freezer a few minutes before starting. In chilled bowl, blend ½ cup ice cold water, 1/2 cup sugar, 1/2 cup powdered milk, and 2 tablespoons lemon juice. Add milk; beat until stiff. While beating, add sugar slowly; finish with lemon juice; beat just until mixed.
COCOA OR CHOCOLATE MILK MIX. Combine 1 cup cocoa, 4 cups powdered milk, ½ teaspoon salt, and ¾ cup sugar; blend well and store in airtight container. To make 1 cup hot cocoa, add ½ cup mix and 1 cup hot water; stir well. To make chocolate milk, whisk the mix with a little water to make a smooth paste; add more water to reach drink consistency.
DRY PUDDING MIX. Combine 8 cups powdered milk, 4 cups sugar, 4 cups corn starch, and 1 teaspoon salt. Blend well. Store in a covered, airtight container.
For convenience, attach recipe(s) to the container.
Basic pudding:
Place 1 cup mix in medium saucepan. Slowly stir in 3 cups boiling water; cook over medium heat for 3 to 5 minutes, stirring until mixture is thickened. Remove from heat and add 1 tablespoon butter and 1 teaspoon vanilla; stir well.
Chocolate pudding:
add 3 tablespoons cocoa powder to the basic recipe before cooking.
Lemon pudding:
omit vanilla and add 1 tablespoon lemon juice and 1 tablespoon lemon zest.
Banana pudding:
add 1 tablespoon banana extract along with vanilla and 1 cup sliced or mashed bananas to cooled pudding.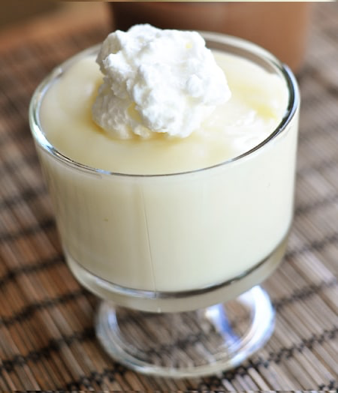 SUBSTITUTION FOR REGULAR MILK IN RECIPES. Mix 1/3 cup powdered milk with 1 cup water. OR, add powdered milk to the dry ingredients and water to the wet ingredients to save having to reconstitute the milk before adding to a recipe.
Finally, SCENTED MILK BATH. Combine 2 cups full fat powdered milk (Nido), ½ cup cornstarch, 1/2 cup baking soda, and your choice of essential oils (10 drops). Mix dry ingredients well; add oils. Blend well and store in an airtight jar. Mixture needs at least 24 hours to meld. To use, pour 1 to 2 cups under running hot water.
Sources:
www.confessionsofatypeahousewife.files.wordpress.com
www.shoptv.com
www.truefoodsmarket.com
www.alibaba.com
www.thespruceeats.com
www.nigerianfoodtv.com
www.pinterest.com
www.melskitchencafe.com

Alice Osborne
DVO Newsletter Contributor since 2006
Email the author! alice@dvo.com