Exercise and Eating Healthy Challenge
Isn't it easier to exercise and eat healthy when you're doing a challenge together with other people? Some people are very disciplined and can decide and follow through on eating and exercise changes on their own, but I am much better at staying on track when I feel camaraderie with others!
Back in February, I went on vacation with my older sister. We were sitting around the dinner table and got to talking about healthy eating and exercise. I have used a Fitbit pedometer for years, so I sold my sister on the idea so we could have some friendly competition and both get our step counts up. We have been doing various Fitbit challenges together and against each other since then. Here are a few ideas for you to challenge yourself and others as we get active this spring:
The first challenge we did was to both hit 10K steps each day for 10 consecutive days. If one person misses a day, we both have to start over. I had been trying to complete this goal off and on for 2 years, but until I had accountability I hadn't been able to do it on my own. This was a great first challenge since we were both working together toward a common goal.

Next we did daily and/or weekly step competitions. Basically, who can get more steps in a single day, or in a 5-day week. My sister and I are both extremely driven and would often be up walking laps around our kitchens until midnight, trying to get the win!

For a more long-term challenge, we are currently doing a system where we both hit an average of 40K steps between Monday and Friday. This is an average of 8K steps per day, which pushes us but is very doable. We are both hitting this goal every workweek for 4 weeks straight. It is a luxury to have the weekends off from counting steps, and its nice to have the flexibility during the work that allows us to have low days and high days.
These challenges have been fun on a daily basis, and they are significantly improving our healthy habits. When I'm moving my body more, I feel more inclined to eat healthy and really fuel my body instead of just feed it.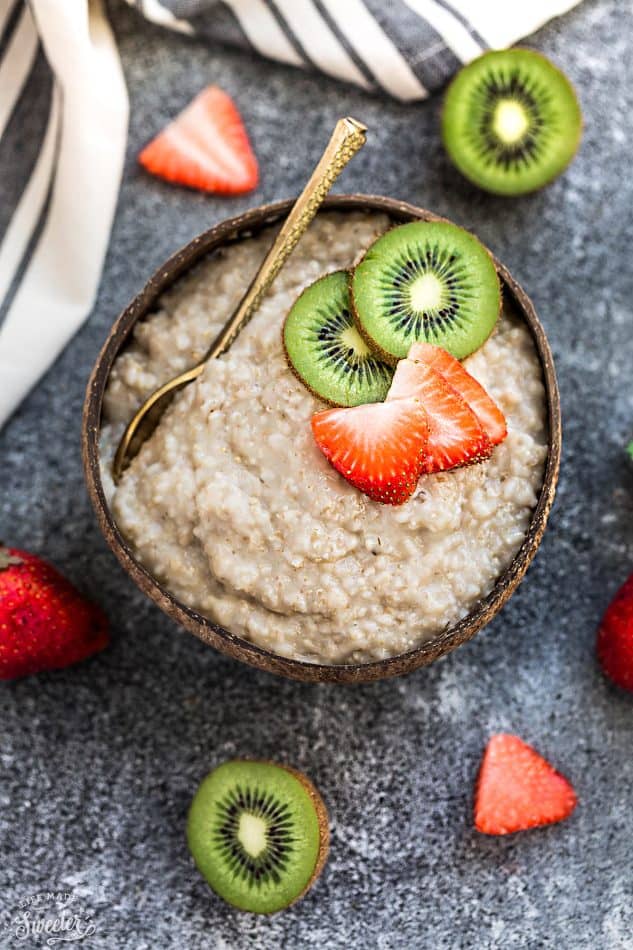 Add Recipe to Cook'n
At the start of the week, I make a big batch of steel cut oats, then store them in the refrigerator and eat one portion each morning. I can microwave it quickly and add some fresh fruit on my out the door with the kids for school! You can cook steel cut oats various ways, but I like the ease and outcome of doing it the Instant Pot. You Grease the inner pot, add 2 cups of oats, and 5 cups of water and manually set for 5 minutes on HIGH Pressure. Let it release naturally for 15 minutes after it's done. I like to top with brown sugar and/or cinnamon, strawberries, and/or blueberries! It is delicious, easy, and great to take on the go for an active lifestyle!
Sources:
https://lifemadesweeter.com/instant-pot-steel-cut-oatmeal/

Stefanie Hathaway
Monthly Newsletter Contributor since 2016
Email the author! stefanie@dvo.com