Kid-Approved Instant Pot Pork Tacos
It's a real win when I can find a recipe that the adults LOVE and the kids LOVE! I went to Pinterest, shopping around for some instant pot inspiration, and the photos of this recipe had me drooling. I gave it a go, and let's call this a Pinterest win—the whole family loved it! Aside from the taste, it is colorful and fun to eat! This recipe definitely takes on new life from tacos made with ground beef and a stale seasoning packet!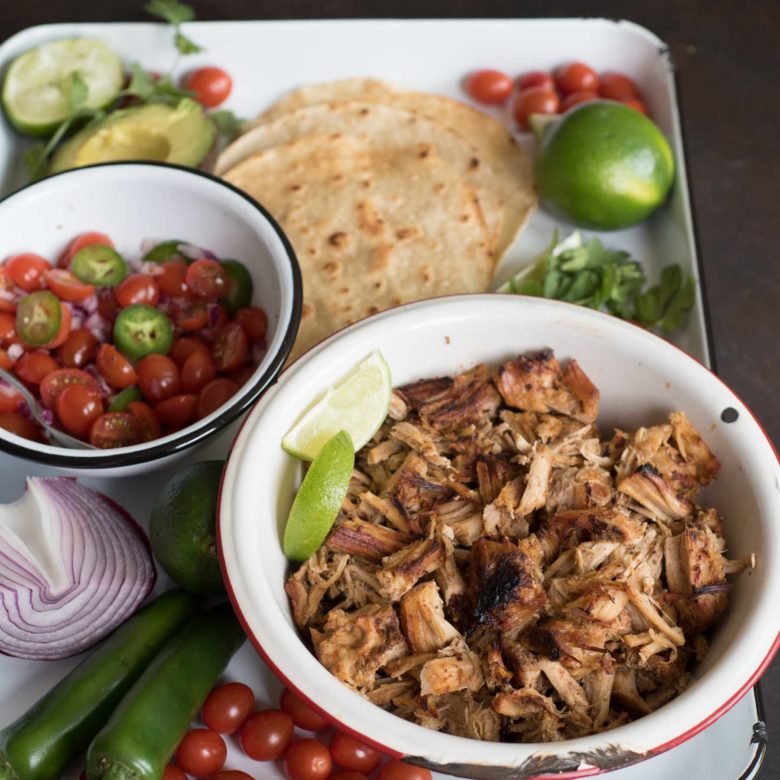 Add Recipe to Cook'n
The instant pot is deceivingly not very instant, but it is much quicker than the crock pot, and the food comes out moist and flavorful and delicious! I would plan for this meat to take about an hour to make from start to finish. Start in a small bowl, combining:
1 teaspoon chili powder

1 teaspoon smoked paprika

1/2 teaspoon garlic powder

1/2 teaspoon onion powder

1 teaspoon cumin

1 teaspoon kosher salt

1/2 teaspoon freshly-cracked black pepper
It's time to put the pork in the instant pot. The recipe directs to use about a 4 pound roast, cubed into 2 inch chunks. You can buy pork roast almost anywhere, but Costco sells them in a 4 pack for a good value. So place the cubed meat in the instant pot, and sprinkle your seasoning mix over the top. Push everything around so the pork is mostly coated, and add oil and ¾ cup chicken broth, not allowing it to "Wash off" the seasoning rub.
Put the lid on your Instant Pot, remembering to seal the valve, and set it to high pressure for 30 minutes. Let the pressure release naturally for 15 minutes, and then you can manually release if you still need to.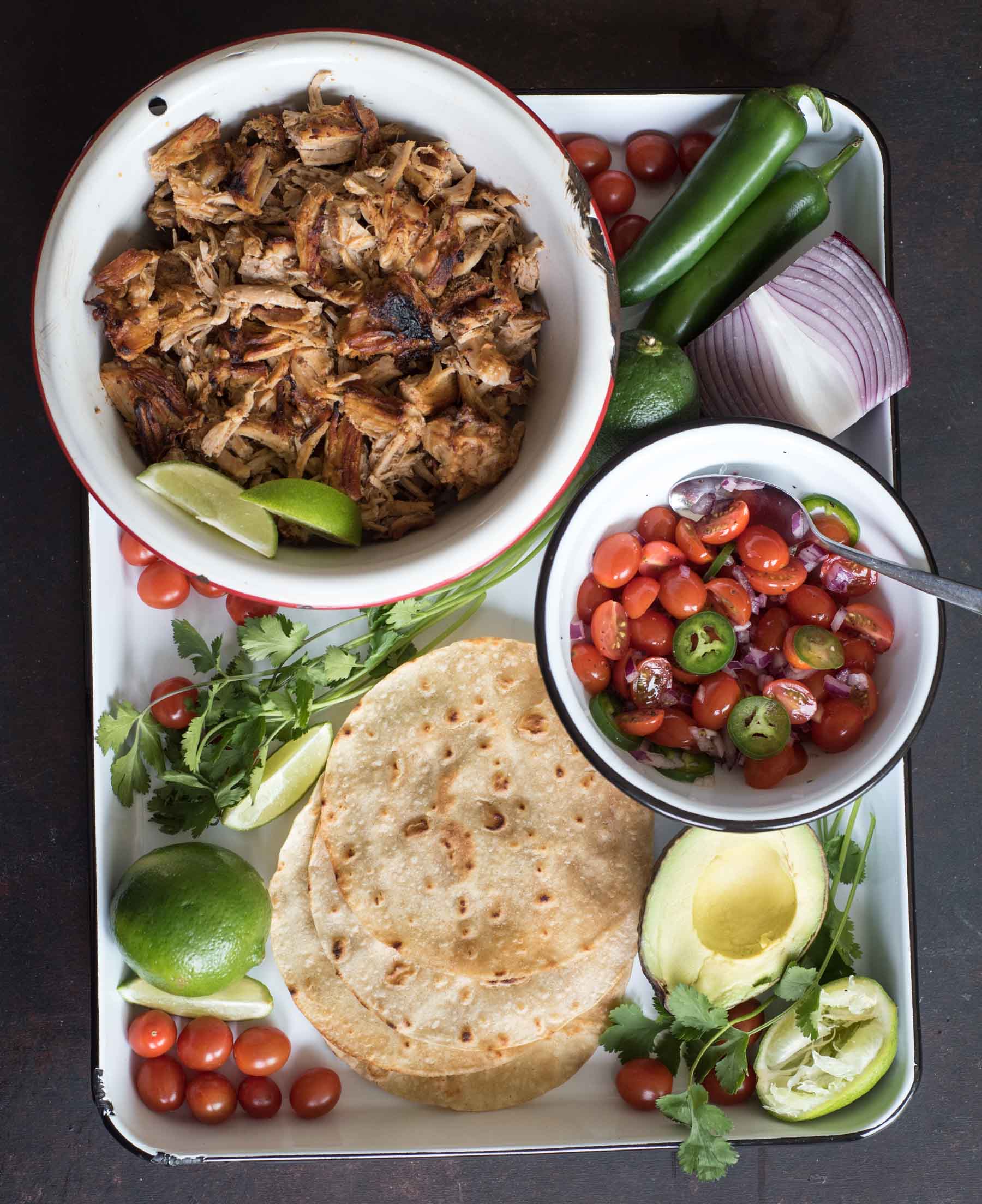 Now shred the pork and preheat the broiler on your oven to high! Put the meat and all the juices from the instant pot onto a rimmed baking sheet and broil for about 10 minutes, until the juices have evaporated. Taste the meat and add salt until you're happy.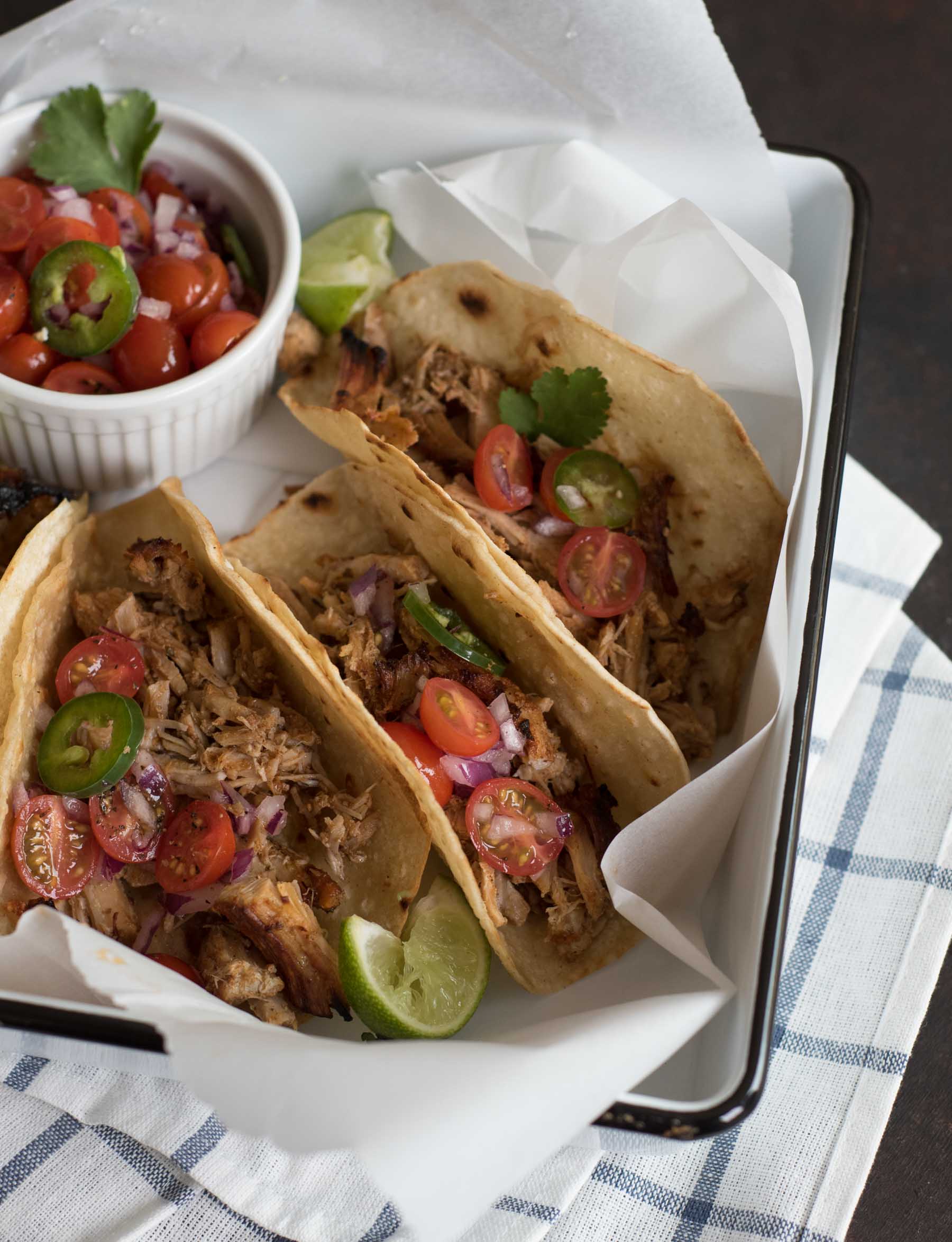 Now it's time to serve the crispy pork taco meat as you do other taco meats- in tacos salads, or burritos! In our family, the kids and adults alike loved this meat. You should give it a go!
Sources:
https://www.blessthismessplease.com/easy-instant-pot-pork-taco-recipe

Stefanie Hathaway
Monthly Newsletter Contributor since 2016
Email the author! stefanie@dvo.com