Good-Luck Potluck!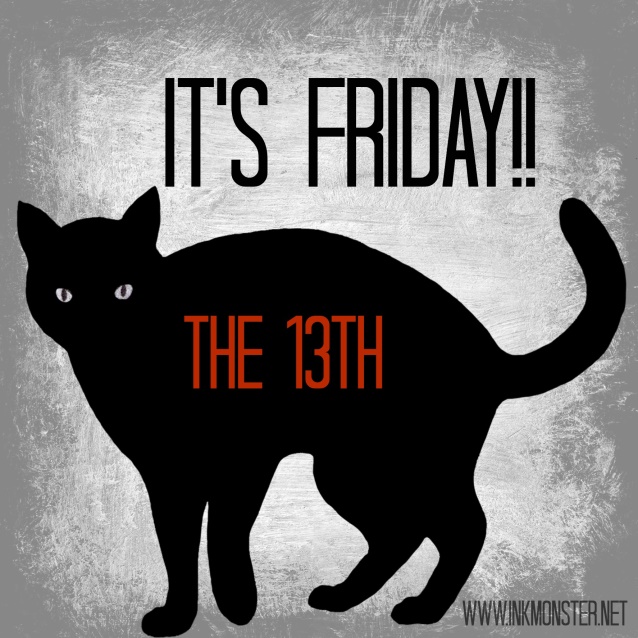 Maybe you're already aware this year's April contains a Friday the 13
th
? Oooo, scarey. Throughout most of recorded history, the number 13 has been seen as an unlucky number. In fact, if you live in fear of the number 13, you suffer from Triskaidekaphobia.
And perhaps you've noticed that many buildings and skyscrapers do not have a 13th floor?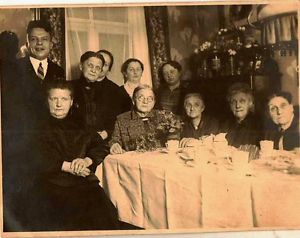 Then there are the triskaidekaphobians who simply will not allow 13 people at the table. If there is exactly 13 people present, a second table is set up.
But like any other special or wacky day, we encourage you to fully embrace the day and have fun with it. Don't cower in your room in fear of this day. Meet the day head on.
And here's just how to do that. Why not hold what we call in our family, a good-luck potluck? A potluck can be so much fun. If this idea interests you, read on for tips on how to easily put together an organized and successful potluck party.
The first key to a stress-free potluck is the menu.
The potluck pros at the website, www.thekitchn.com, say to assign people categories, not dishes. You never know what else they've got going on the week of your party or what they may have time to make, so give them the freedom to decide what to make. However, in order to ensure each and every dinner course is covered, it's totally fine to assign guests specific categories, like appetizers, sides, main dishes, or desserts.
Second key: consider a theme. Guests appreciate a little dish direction, so if you're into the idea, choose a theme for your potluck dinner. Crowd-pleaser themes such as Mexican, Italian, or all-American BBQ dishes will still give guests plenty of creative freedom, but will ensure that the flavors of dishes won't clash unappetizingly.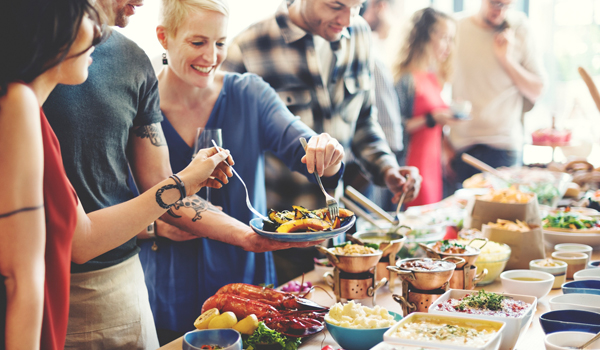 Third, let everyone know what to expect.
A few days before your party, let everyone know how many people you're expecting, so they can plan accordingly. Try to keep the crew under or around 20 adults (give or take some kiddos) — any more than that, and home cooks may struggle to prepare enough to feed everyone. You want the idea of bringing a homemade dish to be fun
.
Fourth, keep it causal. This is especially important if you're hosting your potluck outdoors. Chances are, seating will be minimal and you might not have a spot for everyone — at least not one set up at a table. Plan accordingly by asking guests to prepare dishes that are easily eaten while standing up. Kabobs, finger foods, and sandwiches are always a good idea.
Fifth, ready all serving tools. Guests sometimes forget things — so you'll want to be prepared. Have serving spoons, tongs, and maybe even some serving trays and aluminum foil on hand (for makeshift covers for protection from bugs).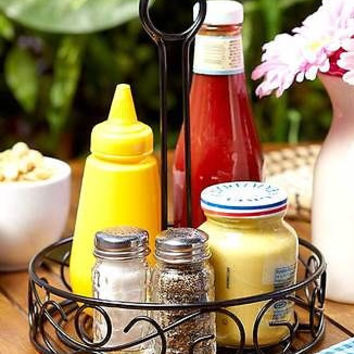 Have extra add-ons on hand.
Sauces, sides, and condiments are a great way to jazz up any dish, so be sure to have a few essentials on hand. Even if you're not sure what everyone is bringing (although, ideally, you'll have some sort of idea!), ketchup and a quality mustard are pretty crucial. You might even want to have mayo or aioli for sandwiches and chicken. And don't forget the pickles, olives, tomatoes, and onions. As food arrives and you see any of your add-ons won't be needed, you can easily return them to your fridge.
Label and return dishes. There's always the chance guests might leave behind their dishes or storage containers, with the intention of picking them up later. Use a piece of masking tape and a marker to label everything as it first enters your home, so you can return items to their rightful owners post-party.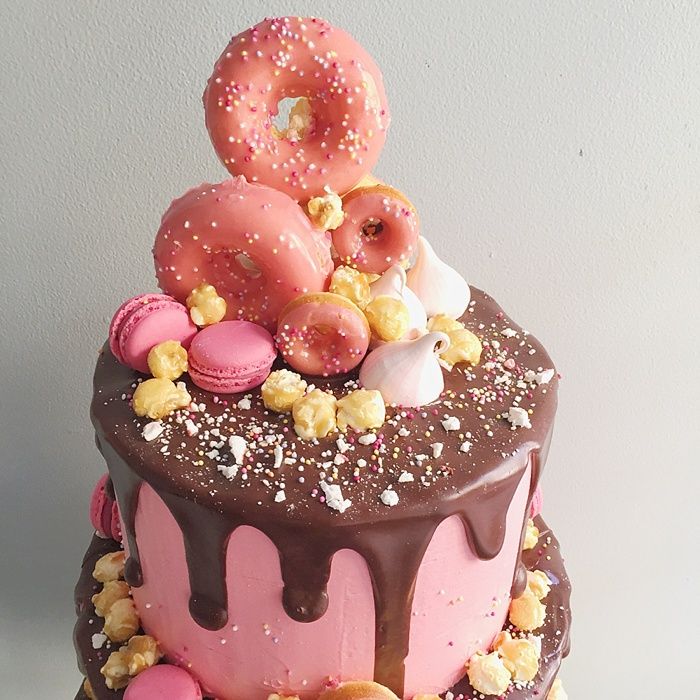 Finally, here are a few foods considered around the world to be brimming with luck—just something to consider for a Friday the 13
th
potluck theme:
Round foods such as donuts and cakes symbolize coming full circle.

Black-Eyed peas. In the American South, black eyed peas symbolize wealth because according to folklore they saved the south from famine.

Greens (salads, steamed chard, collards, kale, etc.); their greenness relates to money.

Cornbread. It's the color of gold, symbolizing wealth.
And of course, be extra careful not to seat 13 people at your table. Oooo, scarey!
In closing, how about a terrific recipe for a black-eyed pea soup? This could fit nicely into a bread and soup potluck theme!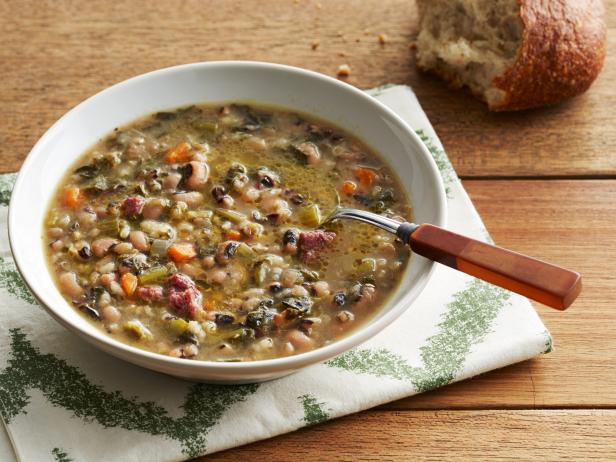 TRADITIONAL BLACK-EYED PEA SOUP
(yield: 3 ½ quarts)
1 pound dried black-eyed peas (about 2½ cups)
8 slices thick-cut bacon
2 tablespoons extra-virgin olive oil
1 large, diced onion
2 large, diced carrots
2 ribs diced celery
1½ cups chopped, fresh collard greens
3 cloves garlic, minced
4 cups low-sodium chicken broth
1 smoked ham hock
½ cup rice blend
Kosher salt to taste
Black pepper, freshly ground, to taste
1. Sort through the peas and pick out any pebbles or other debris. Rinse the peas under cold water. Put the peas in a 5-quart Dutch oven and cover with 5 cups cold water. Place over high heat and bring to a boil; boil for 1 minute. Remove from the heat, cover and let peas soak for 1 hour.
2. Cook the bacon in a large skillet over medium heat until crispy, 6 to 8 minutes. Transfer the bacon to a paper towel-lined plate to cool. When cool, crumble the bacon and set aside. Add the oil to the skillet with the bacon fat Add the onions, carrots and celery and cook, stirring frequently, until tender, about 10 minutes. Add the collard greens and garlic and cook until the garlic is fragrant, about 1 minute.
3. Add the vegetables to the Dutch oven along with the chicken broth, ham hock, crumbled bacon, rice and 4 cups water. Bring the mixture to a boil over medium-high heat. Reduce the heat to a simmer and cook, covered, until the peas and rice are tender, 45 minutes to 1 hour.
4. Remove the ham hock from the Dutch oven. Discard the skin and bone. Chop the meat into small pieces and return it to the Dutch oven. Season the soup with salt and pepper.
Add Recipe to Cook'n
Sources:
www.fordlibrary.org
www.ebay.com
www.pinterest.com
www.walmart.com
www.wanelo.co
www.foodnetwork.com

Alice Osborne
DVO Newsletter Contributor since 2006
Email the author! alice@dvo.com