So Many Uses for Stale Bread!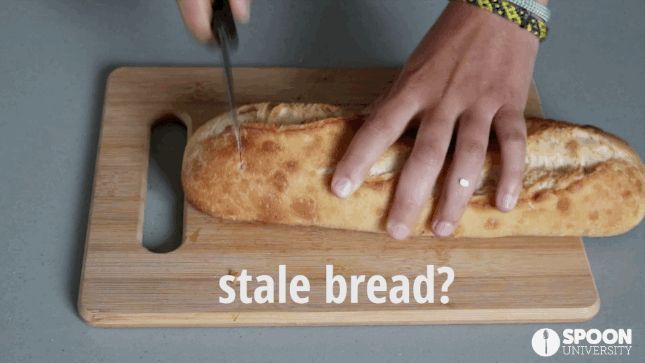 Sometimes stale bread is a fact of life; even the best-intentioned foodies will occasionally find themselves staring down a rapidly drying loaf of bread wondering what to do with it. Can you relate?
And don't we agree that throwing food away isn't just a waste of money — it's a downright shame? So it's a good thing stale bread is so versatile. There are lots of things you can do with it (besides stuffing and meat loaf) and senior food writer, Andrea Karim (for the wonderful site WiseBread: Living Large on a Small Budget, www.wisebread.com), tells us just what they are:
FRENCH ONION SOUP. Let's start with French onion soup. Know that your bread topping doesn't have to be perfectly even or perfectly round. You can simply toss a handful of stale bread on top of your soup and still find plenty of room for the cheese to settle in.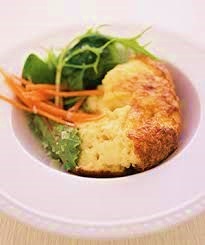 EASY SOUFFFLE.
Were you aware that stale bread and eggs were somehow made for each other? If you love soufflé but aren't in the mood to worry about it rising or collapsing, use this shortcut recipe for cheese, onion, and bread soufflé that is easy as pie.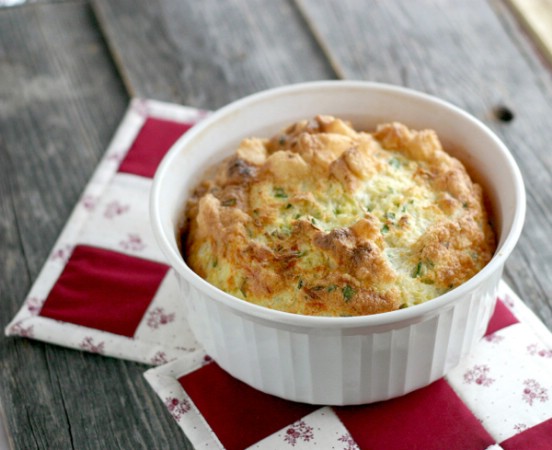 EASY STALE BREAD SOUFFLE
2 tablespoons butter, plus more for the dish
10 slices stale white or sourdough bread, crusts removed and torn into 1/2-inch pieces
2 cups hot milk
1 small onion, sliced into 1/4-inch rounds
4 eggs, separated
7 ounces Swiss cheese, grated (plus 1 teaspoon more for garnish)
Kosher salt to taste
1/4 teaspoon freshly ground black pepper
1 pinch ground nutmeg
1 pinch ground cayenne pepper
1. Preheat oven to 400° F.
2. Butter a 2- to 2 1/2-quart soufflé or baking dish; set aside.
3. Place the bread in a shallow bowl and pour the milk over it. Set aside until the liquid is absorbed. Meanwhile, melt the 2 tablespoons of butter in a medium skillet over medium-low heat. Add the onion and sauté until tender, about 15 minutes. Remove from heat. Mash the bread with your hands or a spoon and stir in the onions.
4. In a medium bowl, whisk together the egg yolks, cheese, salt, pepper, nutmeg, and cayenne. Pour the mixture over the bread, stirring until well combined.
5. In a separate bowl, beat the egg whites until stiff peaks form, then gently fold them into the bread mixture in 3 additions. Transfer to the soufflé dish; sprinkle and bake in oven until golden and firm, 45 to 50 minutes. Serve with salad greens and shredded carrots.
Add Recipe to Cook'n
BREADCRUMBS. This is such an obvious suggestion. But guess how many folks don't have them around when they need them? (I dunno, but I'm betting it's LOTS!). Anyway, it's just so smart to have them handy for mac 'n cheese and casserole toppings, or for coating fish or chicken. My Aunt Annie loved to use sweetened and toasted bread crumbs atop cakes and cupcakes. And one of her best tricks was to mix them with some sugar and use them for her cheesecake base when she was out of graham crackers.
To make, bake stale bread on low heat (say, 150°F) in your oven or toaster oven until the bread is extremely dry and brittle. Then place the bread in your blender or food processor and churn until you have golden brown crumbs. Further drying can be achieved in the oven or on the counter.
For savory dishes you can add herbs and salt, and as an ice cream or cake topper just add some brown sugar, cinnamon, cocoa powder, and coconut flakes. Of course, you can always leave the crumbs plain for versatility.
They'll last a good long time if kept in the freezer in an air-tight container.
CRAB CAKES. Like meatloaf, crab cakes are held together by a small amount of egg and a sprinkling of breadcrumbs. And try this tip: use one chopped scallop per crab cake tol add extra cohesiveness to the patty without changing the flavor.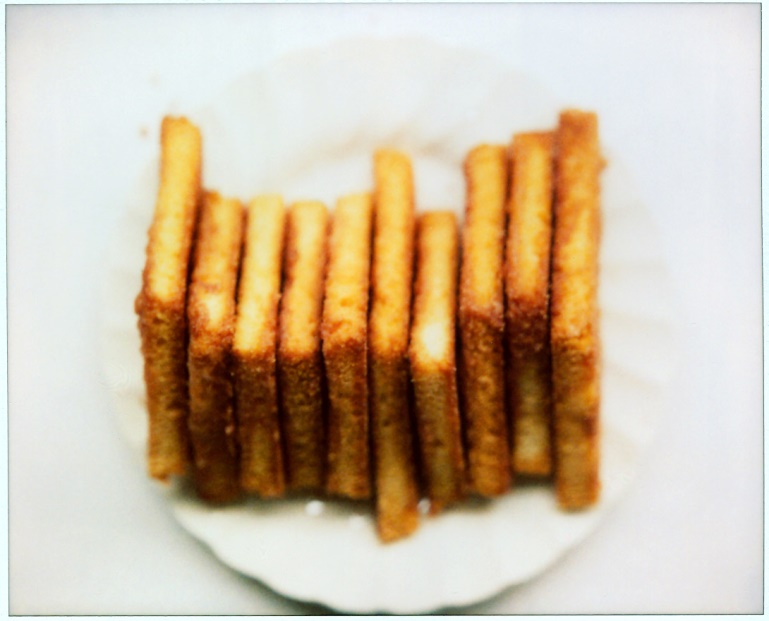 CINNAMON TOASTS.
Bear with me. This isn't the typical version, and it's the perfect way to use up stale white bread. The results last for days and are a perfect treat to take with you to a party (truly that good!).
First, cut your bread into triangles, generously coat each piece on both sides with melted butter that has a smidge of vanilla extract mixed in. Then dredge in cinnamon sugar, and then bake until crisp (for about 25 minutes at 325 degrees). Eat as you would cookies. (They get better with a day or two of age.)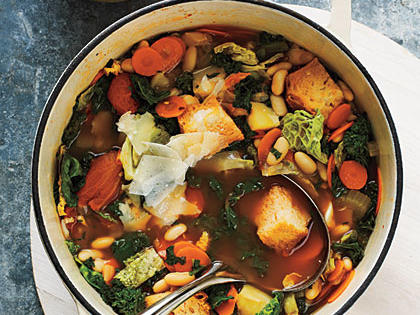 BISQUES AND BREAD SOUPS.
Bisque is a terrific pre-meal appetizer (slowly sipping some will help you eat less of your main course). And stale bread is a great carbohydrate that you can use to thicken soup if you lack potatoes or yams. Just toss the bread in and let it get mushy like the veggies, then blend carefully in batches.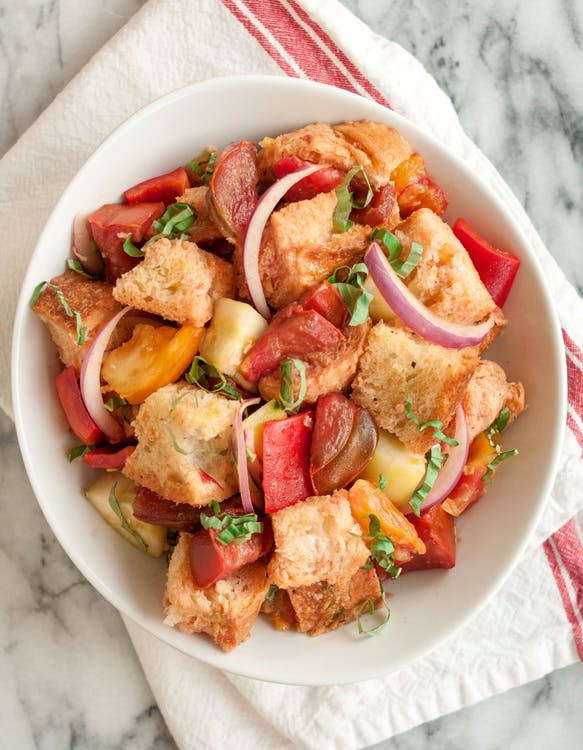 BREAD SALAD (aka panzanella).
Remember that the word "salad" comes from the Latin word for "salt," and it refers to salted things, not necessarily to veggies. If you want to throw a can of artichoke hearts, some sliced tomatoes, a few handfuls of stale bread, some leftover chicken, and some dressing in a bowl and call it a salad, you're right.
GOURMET CROUTONS. These take soup and salad to a whole new level. Toss cubed bread in a mixture of olive oil, dried herbs, and salt and toast until golden brown. You can add parmesan cheese after toasting (adding it before toasting can cause burning).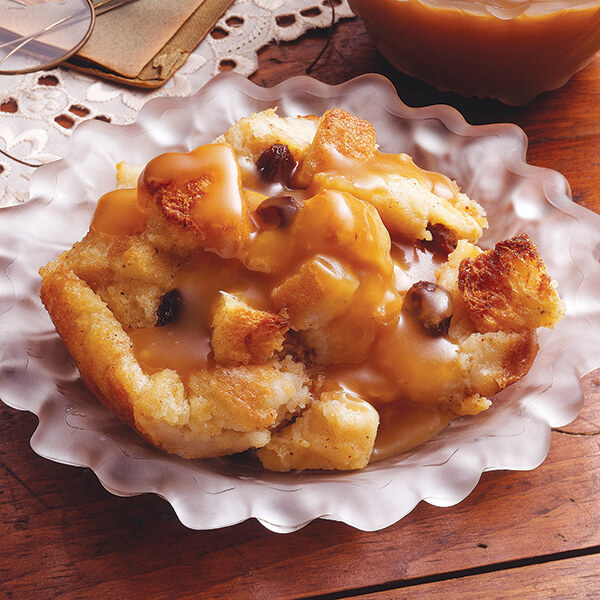 BREAD PUDDING.
Bread pudding is delicious and simple. It's a good way to use up dessert-y breads, but don't let the rosemary loaf go to waste — just combine the flavors with complementary tastes, like rosemary with lemon.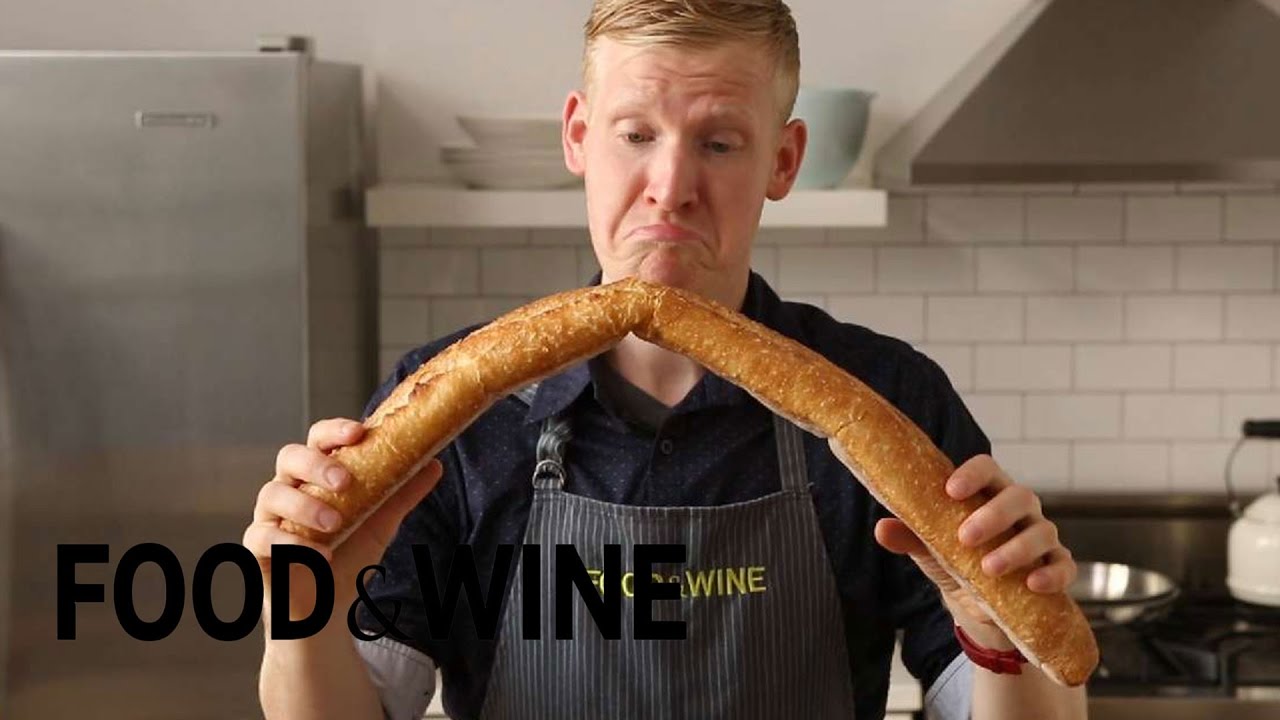 Finally,
REFRESHED BREAD.
Understood. Sometimes all that's wanted is fresh bread. Here's the trick for this:
Preheat oven to 325°F (165°C).

Place the stale bread in a clean paper bag. Fold or twist the bag's opening to close.

Dampen the bag lightly and evenly with cold water. The surface of the bread may become a little wet, but avoid soaking the bread's interior.

Heat the entire bag in the oven until the bread is softened and warmed through. Sprinkle with more water if the bag dries before the bread is ready. Allow about 5 minutes for rolls or slices and at least 20 minutes for large loaves.
Be sure to remove the bag from the oven before it scorches or before you increase the temperature.
Tip: This is also a good way to defrost and heat frozen breads in one step. Lower the oven temperature to 275°F (135°C) for baked goods taken directly from the freezer.
Sources:
www.spoonuniversity.com
www.realsimple.com
www.womenio.com
www.orangette.net
www.myrecipes.com
www.thekitchen.com
www.landolakes.com
www.foodandwine.com

Alice Osborne
DVO Newsletter Contributor since 2006
Email the author! alice@dvo.com