What to do when you have Peaches Galore!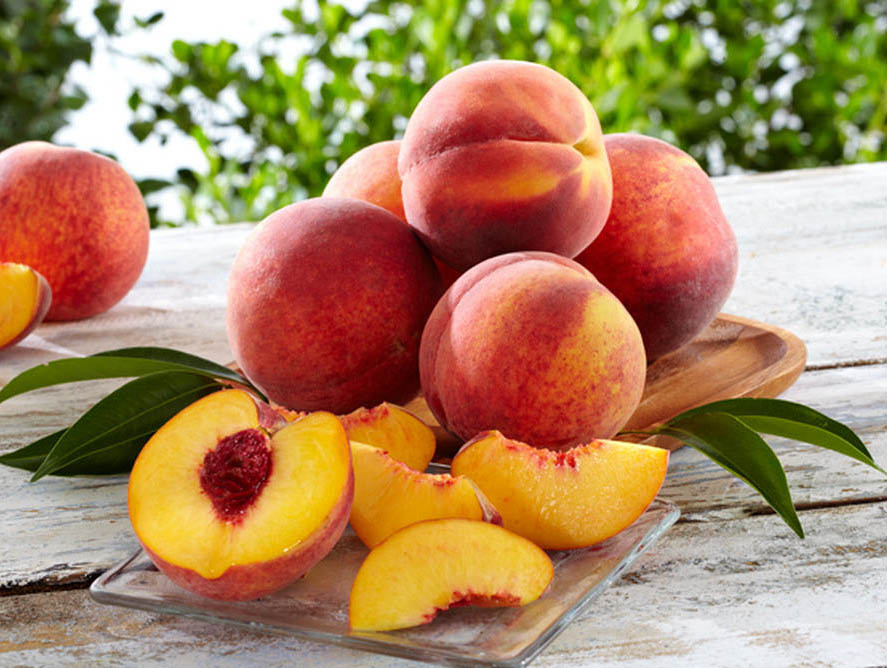 If I had to pick a favorite fruit of summer, it would be peaches. There is nothing quite like the taste of a fresh, ripe peach. I don't have a peach tree, but I do have neighbors with peach trees. Frequently, they have more than they know what to do with. Some people are into canning. If that's the case, then you can always can loads of peaches. However, some people (like me), don't really do the canning thing, and it is helpful to have some other ideas for using up all of those peaches. Here are a few ideas:
Freeze them! I am a big fan of freezing fruit. You can use frozen peaches to make smoothies, slushies, ice cream, popsicles, sorbet, peach lemonade, etc. Yummy and refreshing!

Peaches for Breakfast! I had the most amazing bowl of cream of wheat for breakfast the other day. It was topped with fresh peaches and drizzled with cream and honey. It was seriously so good! Peaches also taste great with oatmeal, cold breakfast cereal, granola, cottage cheese, pancakes, and yogurt.

Peach Salsa! Peach salsa is a great way to incorporate some other vegetables from your garden. If you have a food processor, making it shouldn't take too long. And if you're into canning, can some for a later day. Peaches can also be used in barbeque or other tomato-based sauces.

Peaches for Dessert! Peach cobbler, peach pie, peach crisp, peach cake… need I say more?

Dehydrated Peaches! My sister used to buy a large box of peaches in the summer and would dehydrate the leftovers. She would cut them into slices first and they were delicious. You can also make peach fruit leather or roll-ups.

Grilled Peaches?! Did you know peaches taste divine on the grill? You can eat them plain, drizzled with honey, or on top of ice cream. Grilled peaches also taste good on burgers; especially turkey, chicken, or fish burgers.

Peach Salads! Peaches not only taste great in fruit salads, but they can also taste great in lettuce or spinach salads. I love to eat sliced peaches with spinach, red onions, almonds and poppy seed dressing.
I'll end by sharing my favorite smoothie recipe of summer. My husband doesn't really like peaches, but even he loves this!
Favorite Peach Smoothie
2 cups orange juice
1 large frozen banana
2 cups frozen peach slices
Blend all ingredients together in a blender. (It turns out great in my Blendtec!) Pour into glasses and serve. Makes 2-4 servings.
Add Recipe to Cook'n
What do you like to do with peaches? Share in the comments below!
Sources:
http://www.halegroves.com

Cristina Duke
Monthly Newsletter Contributor since 2014
Email the author! cristina@dvo.com