21 Ways to Eat Lemon Curd, Besides by the Spoonful
When we first toured our rental home in California, my greatest thrill was discovering the lemon tree in the backyard. We may not have a dishwasher, but the unlimited fresh lemons almost compensates! Now that it is winter, the citrus is coming on full force, and I am constantly looking for new lemon recipes to keep up!
Even after trying handfuls of lemon recipes, Ina Garten's lemon curd is still at the top of my list. Every person in my family eats the leftovers by the spoonful. It is so popular at social events and incredibly easy to make. And with my preschooler who brings in lemons by the armful, I almost always have all the ingredients on hand. So now, instead of searching for new lemon-based recipes, I just spend my time seeking out new ways to eat this delightful lemon curd.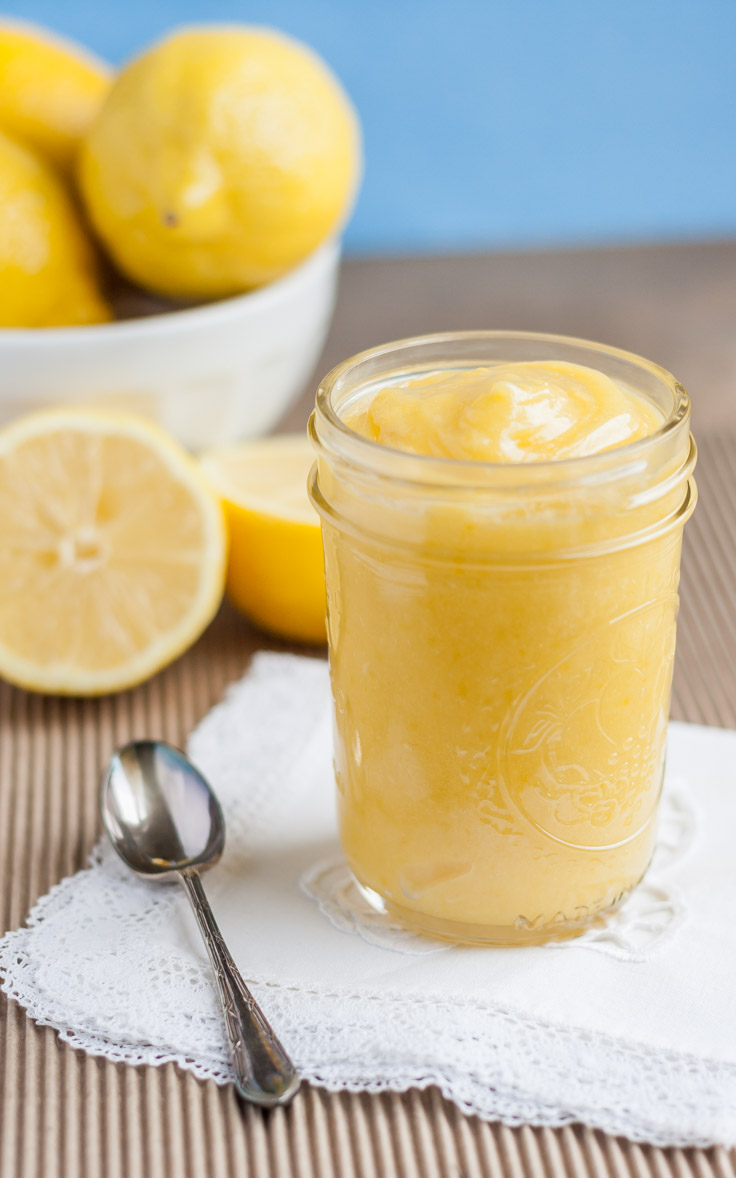 Add Recipe to Cook'n
Recipe by Ina Garten:
Using a carrot peeler, remove the zest of 3 lemons, being careful to avoid the white pith. Put the zest in a food processor fitted with the steel blade. Add the sugar and pulse until the zest is very finely minced into the sugar.

Cream the butter and beat in the sugar and lemon mixture. Add the eggs, 1 at a time, and then add the lemon juice and salt. Mix until combined.

Pour the mixture into a 2 quart saucepan and cook over low heat until thickened (about 10 minutes), stirring constantly. The lemon curd will thicken at about 170 degrees F, or just below simmer. Remove from the heat and cool or refrigerate.


The one alteration that I make to her recipe is to zest the rind instead of peel it off the lemon. I love having slivers of the rind in the end product, but I like them pretty fine which I can achieve using a micro plane zester. Don't be afraid if the curd isn't as thick as you'd like it to be during or immediately after cooking. It will thicken upon standing.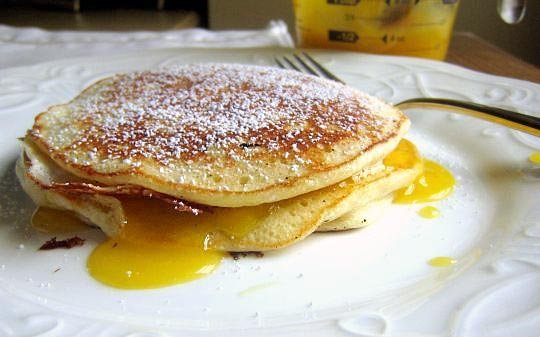 Here are some ideas for what to do with your new favorite food:
1. Ricotta Pancakes
2. Breakfast or Dessert Crepes
3. Lemon Bars
4. Spread over Meringues
5. Lemon Curd Marbled Muffins
6. As a Filling in Chocolate Cake
7. Fold into Whipping Cream for an Angel Food Cake Topping
8. Lemon Crème Puffs
9. On Scones
10. Lemon Macarons
11. Stir into Yogurt with Fresh Berries and Granola
12. As a Gelato Mix-in or Ice Cream Topping
13. Lemon Coconut Cupcakes
14. Spread on Toast
15. Lemon Curd Beignets
16. Lemon Pavlova
17. Lemon Curd Pudding
18. As a Glaze over Cinnamon Rolls
19. Lemon Curd Cookies
20. Lemon Crumble Bars
21. Lemon Raspberry Tarts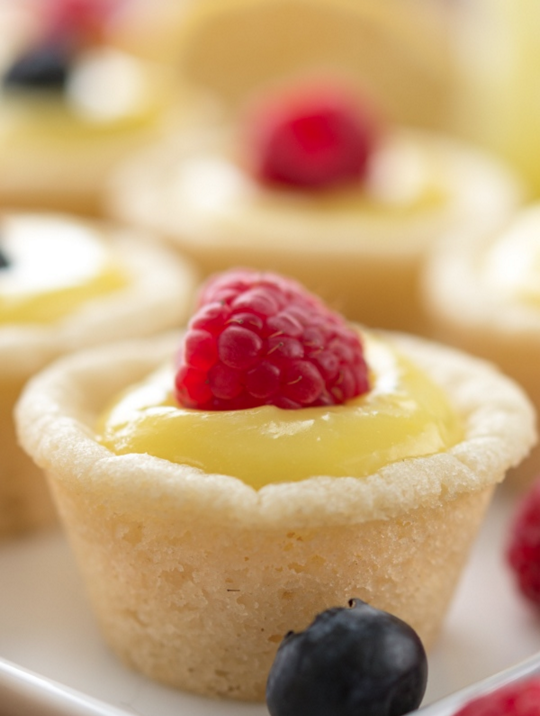 Once you've eaten as much lemon curd as you can handle, just freeze the remainder. It does not can well because of the eggs and butter, but it does freeze beautifully for up to a year. Once you're ready to pull it out, let it thaw and then keep it in the refrigerator for a week to 10 days. Enjoy!
Sources:
http://www.foodnetwork.com/recipes/ina-garten/lemon-curd-recipe.html?oc=linkback
http://www.teabiscuit.org/dairy-free-lemon-curd/
http://www.crazyforcrust.com/2015/03/easy-lemon-tarts/

Stefanie Hathaway
Monthly Newsletter Contributor since 2016
Email the author! stefanie@dvo.com