Festive Bunny Napkins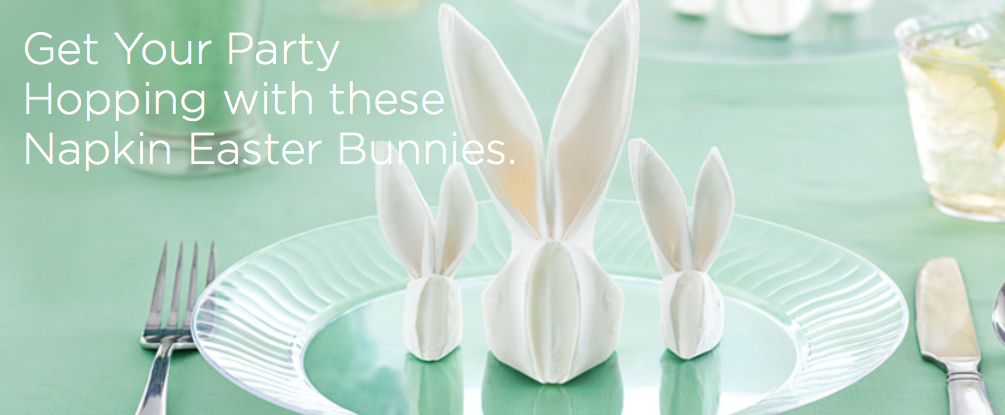 Getting a special table set for holidays, parties or birthdays is one of my very favorite things to do. Flowers, place cards, special dishes, and a new favorite is trying to fold the napkins in a fun way. There are so many fun tutorials online of tons of different ways to fold napkins in all sorts of shapes and animals. Here is one great napkin to use for the spring season on its way; a bunny! Pinterest has some great ideas for setting a spectacular table for an Easter dinner or Spring Celebration. The Bunny Napkin is one that is cheap and fun and functional, because you need a napkin anyway, right. I love functional decorations. Aren't his ears so cute! It could be really fun to put a name tag, chocolate, egg, or little surprise in the little pocket it creates to. Then this great napkin doubles as a place setting for your guests or a fun package with a treat.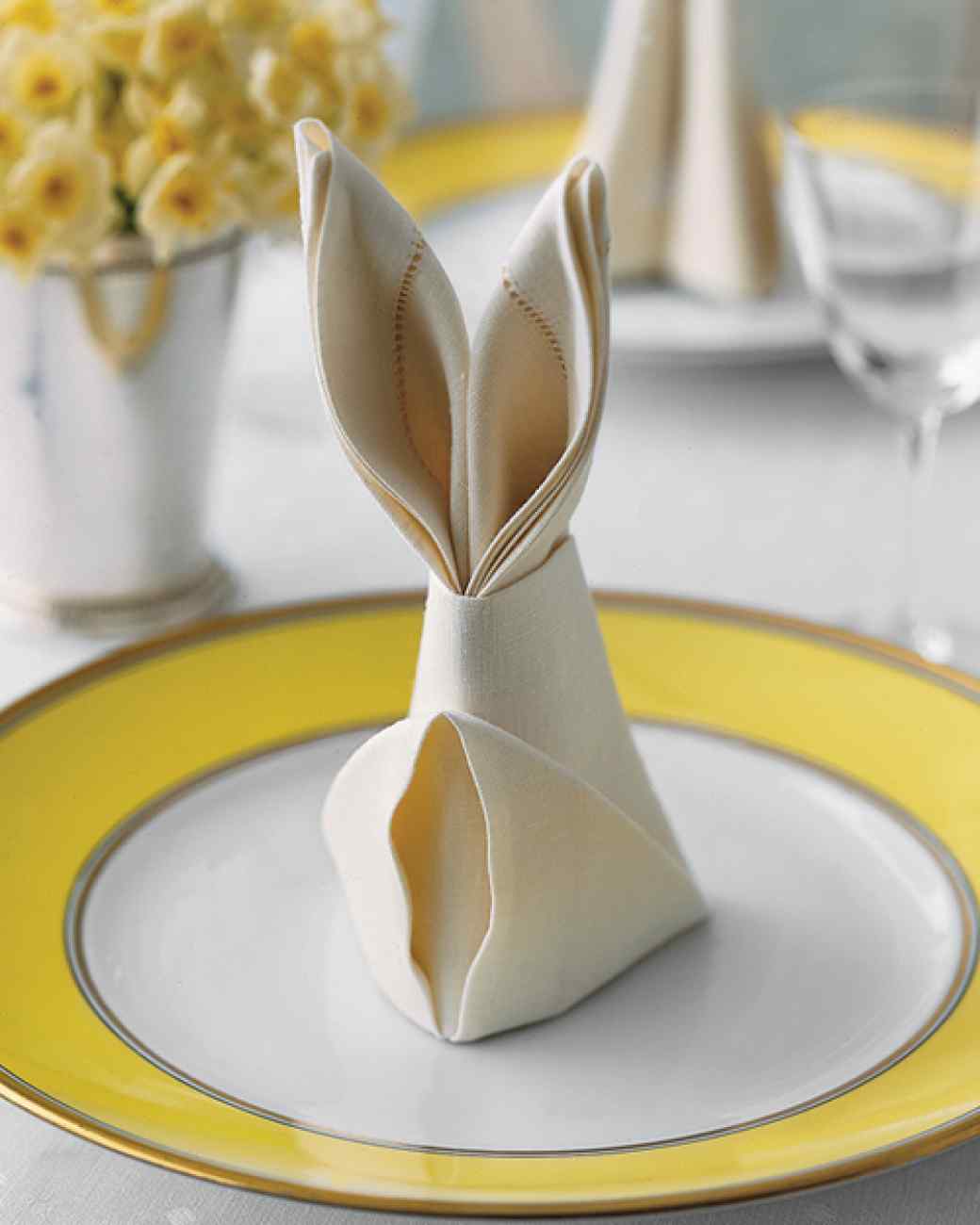 The best napkins to use for folding are linen or cotton. You will get a cleaner, nicer look that holds together better with the sturdier napkins. However, you can try and use the fun cheap paper napkins as well if that's what you've got on hand. Making sure whatever napkin you use is clean, pressed and flat is important for the final product to look nice. Instructions to fold napkins are much like origami and are pretty easy to follow and do. I've always been impressed how people can come up with such clever ways to fold flat objects and make them into 3D objects. Have you ever seen some of the intricate origami pieces people make? They are incredible. This fun bunny napkin will truly be a hit on your table. I hope that you can enjoy looking around for other great folding techniques that can spice your table up for any holiday or special occasion. Or you can just do it with every meal ;) to make it fun!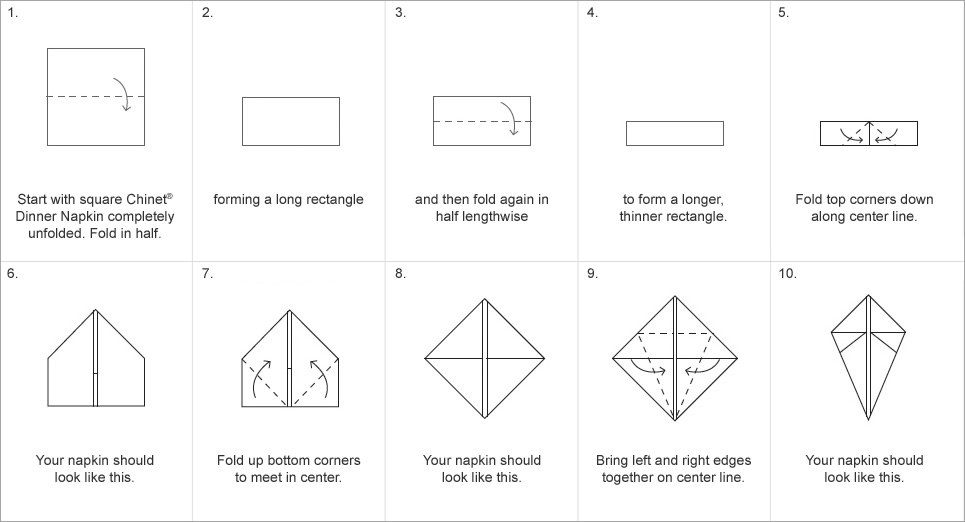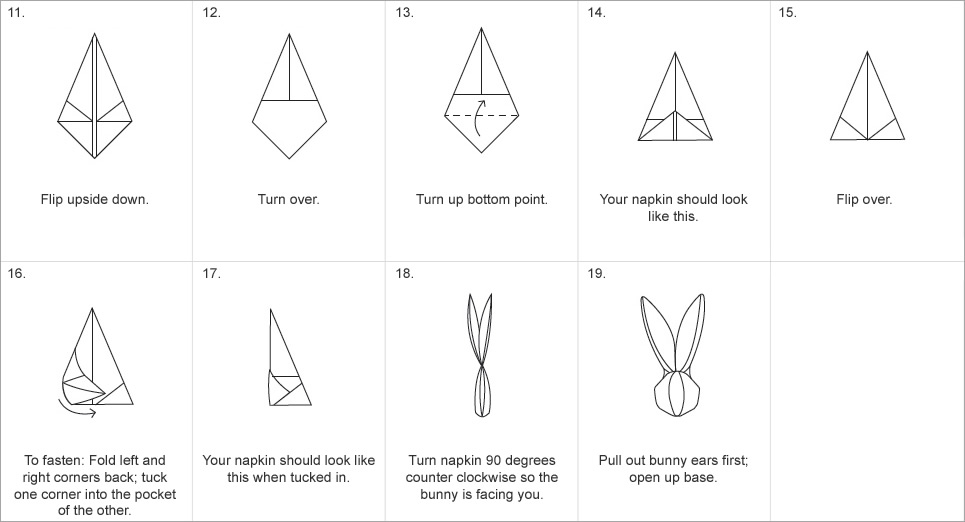 Follow the instructions above and have a hopping good meal with your adorable bunny napkins! Are there fun ways you like to spruce your table up for the spring season? Tulips are always a favorite of mine as well. I am so excited for the beginning of spring as we watch snow melt away, new life start, splash in puddles with rain boots, and welcome a new season. I'd love to hear your ideas on how you make this time of year special below! Happy Spring!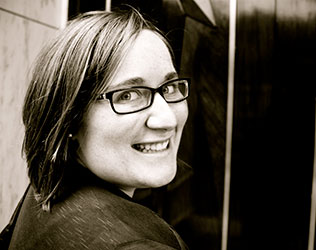 Carolyn Spencer
Monthly Newsletter Contributor since 2015
Email the author! carolyn@dvo.com