Mugs All Around!
In college, one of my favorite treats to enjoy with my roommates was our famous, cake-in-a-mug.
Cake in 60 seconds? Why not! It paired perfectly with our last minute ice cream, pajama and chick-flick powwows.
It wasn't until recently that I noticed the variety of foods you could bake/cook in the microwave with a mug- everything from cake to meatloaf… (Yes. Meatloaf!)
Below I've provided 3 recipes so you can have breakfast, lunch and dinner in a mug. (Although, I wouldn't recommend doing this all the time. Probably not the healthiest...)
I wish I would have known more about mug-fun back in my college days… but what can I say, the cake-in-a-mug will always be a fun memory and tradition. (shout out to my 315 ladies!!!)
Enjoy.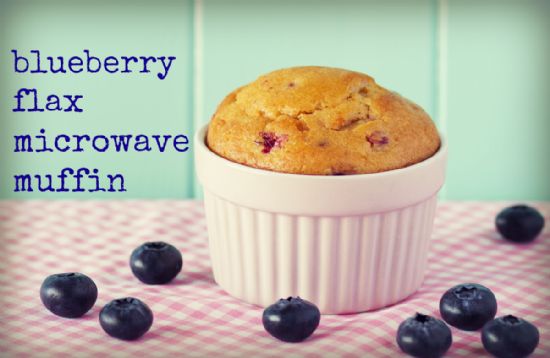 From recipes.sparkpeople.com
Blueberry Flax Microwave Muffin
1 ounce frozen blueberries
1/4 cup ground flaxseed
1/2 tsp baking powder
2 Tbsp sugar-free pancake syrup
1/2 tsp orange zest
1 egg white
1/2 tsp nutmeg
Mix dry ingredients together thoroughly (I use a large measuring cup and just add other ingredients to the flax once I have measured it) and then add egg, syrup & zest. Pour into oversized coffee cup that you have sprayed (I use organic coconut oil spray) and put in microwave for 90 seconds. This will make a tall muffin. If you prefer a flatter muffin (more like a muffin top) use a small, shallow cereal bowl. Top with a little more sugar free pancake syrup if desired, and butter if you can spare the calories. For a really decadent version put a tablespoon of melted butter into the batter before cooking.
Add Recipe to Cook'n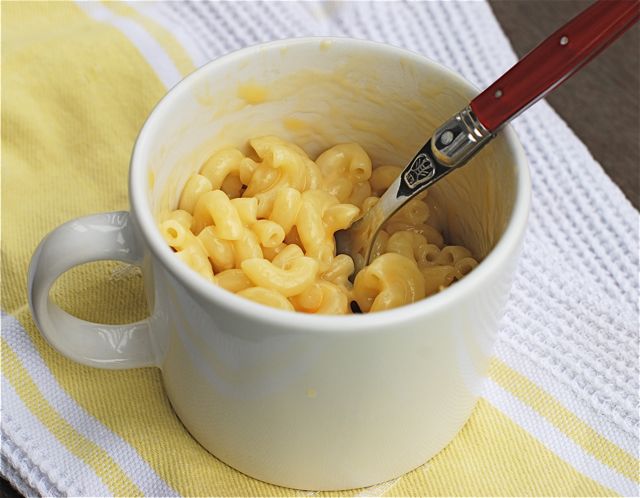 From babble.com
Instant Mac o' Mug Cheese in the Microwave
1/3 cup pasta
1/2 cup water
1/4 cup 1% milk
1/2 cup shredded cheddar cheese
1. Combine the pasta and water in a large mug or bowl.
2. Microwave on high for two minutes, then stir. A lot of times the water will overflow while it heats up. It is OK if this happens. If you don't want it to overflow just make this in a very large microwaveable bowl.
3. Repeat this for at least 2 to 4 more minutes, stirring at each 2-minute interval. The water should absorb completely and the pasta will be cooked through. If the pasta needs another minute it is okay to add one more teaspoon of water and microwave for another minute.
4. Remove it from the microwave and stir in the milk and cheese. Microwave for another minute. Stir the cheese thoroughly into the pasta and eat up!
Add Recipe to Cook'n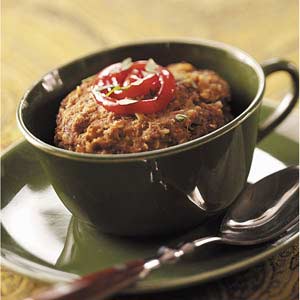 From tasteofhome.com
Meat Loaf in a Mug
2 tablespoons 2% milk
1 tablespoon ketchup
2 tablespoons quick-cooking oats
1 teaspoon onion soup mix
1/4 pound lean ground beef
Additional ketchup, optional
1. In a small bowl, combine the milk, ketchup, oats and soup mix. Crumble beef over mixture and mix well. Pat into a microwave-safe mug or custard cup coated with cooking spray.
2. Cover and microwave on high for 3 minutes or until meat is no longer pink and a thermometer reads 160°; drain.
3.Let stand for 3 minutes. Serve with additional ketchup if desired.
Yield: 1 serving.
Editor's Note: This recipe was tested in a 1,100-watt microwave.
Add Recipe to Cook'n
Sources:
http://www.buzzfeed.com/arielknutson/delicious-snacks-in-a-mug#.vxJXXYx3kW
www.tasteofhome.com/recipes/meat-loaf-in-a-mug
recipes.sparkpeople.com/recipe-detail.asp?recipe=975928
www.babble.com/best-recipes/instant-mug-o-mac-cheese-in-the-microwave/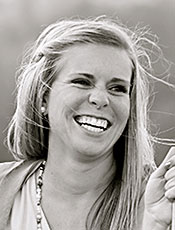 Bethany Bird
Monthly Newsletter Contributor since 2014
Email the author! bethany@dvo.com